The Mandalorian, the first live-action spin-off from the blockbuster "Star Wars" film franchise, has come to a galaxie near you — Disney+. There's a lot to like with this series, especially if you were a fan of the original "Star Wars" movies.
I saw the very first "Star Wars" feature on its opening day in May of 1977 and was swept away in the fun and fantasy. My interest in the series cooled after they Jar Jar Binxed the crap out of the series later with silly characters and CGI overuse.
The Mandalorian, which was created by Marvel films director Jon Favreau, recaptures the old school spirit of the original. It seems more mechanical, with rusty spacecraft that look like dented old WWII aircrafts that can nevertheless fly at warp speed. Back are those arid, Arizona vistas, too, as well as stormtroopers and even a baby Yoda.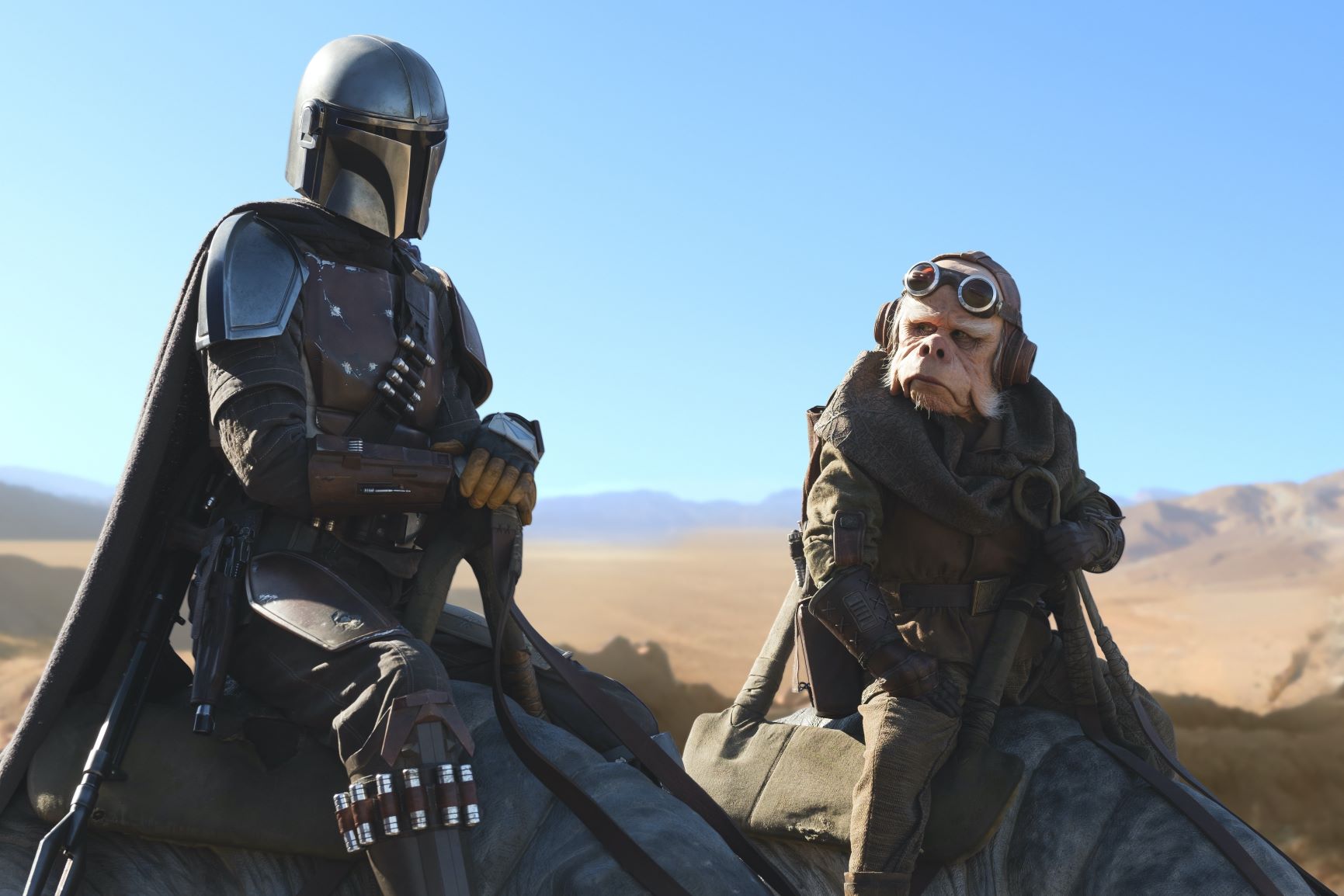 The Mandalorian is a masked, helmeted bounty hunter played by Pedro Pascal. The actor does a great job of conveying plenty of 'tude despite the fact we can't see his eyes. He reminded me of Hans Solo in a helmet with a squint of Clint Eastwood's outlaw character from all those spaghetti westerns of the '60s.
There are plenty of interesting acting cameos, including Carl Weathers ("Rocky") who sends the Mandalorian off on his first assignment. Giancarlo Esposito, Werner Herzog and especially Nick Nolte also add impact. Wait'll you see Nick — he's not half the actor he used to be.
There's even a very droll droid who shines as Mandy's bullet-spewing buddy in episode one. Check out my latest video ride-along-review above for two-and-a-half more minutes of CGI-free insight.