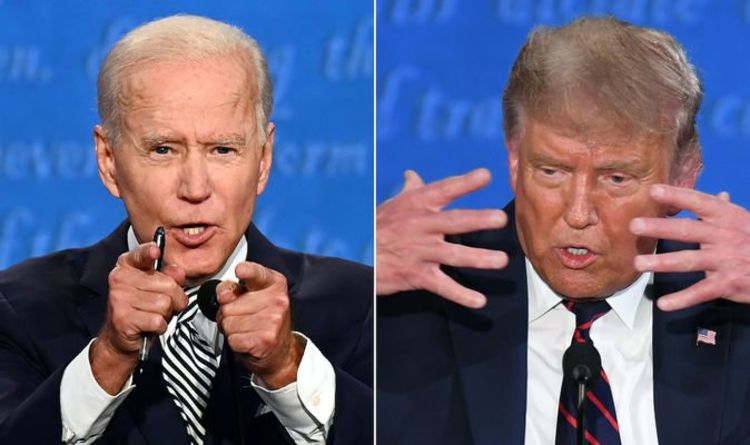 You'd think the election was in Canada.
On Thursday, an overnight, estimated 1,978,000 Canadians watched the final US presidential debate live on CNN. That will top 2 million and be the No. 1 show in English Canada for the week by the time the Live+7 overnights are tallied.
Canadians not watching the one hour and forty-five minute debate on CNN watched it on CBC News Network (352,000) and CTV News Channel (194,000).
Many others watched the 9 p.m. ET start on US network border affiliates. Toronto viewers checked out the Donald Trump – Joe Biden rematch on Buffalo NBC affiliate WGRZ (204,000), ABC affiliate ABC (128,000) and CBS affiliate CBS WIVB (56,000). More watched on border affiliates in Vancouver, Montreal and elsewhere.
Not everybody in Canada was locked into the political showdown. CBC drew an overnight, estimated 455,000 viewers for the two-hour, season six premiere of Battle of the Blades. Global started their night with a typically robust episode of Big Brother (955,000) before their 9 p.m. offering, Departure (567,000).
CTV chose to run with Thursday Night Football, which found just 310,000 New York Giants – Philadelphia Eages fans opposite the election coverage. An estimated 293,000 caught the same game on TSN.
Citytv threw back-to-back episodes of Celebrity Family Feud against the debate, drawing 306,000 and 250,000 viewers.
Canadians looking to get a world away from America Votes found escape on CTV Sci-Fi, where an estimated 311,000 watched the second new episode of Star Trek: Discovery.