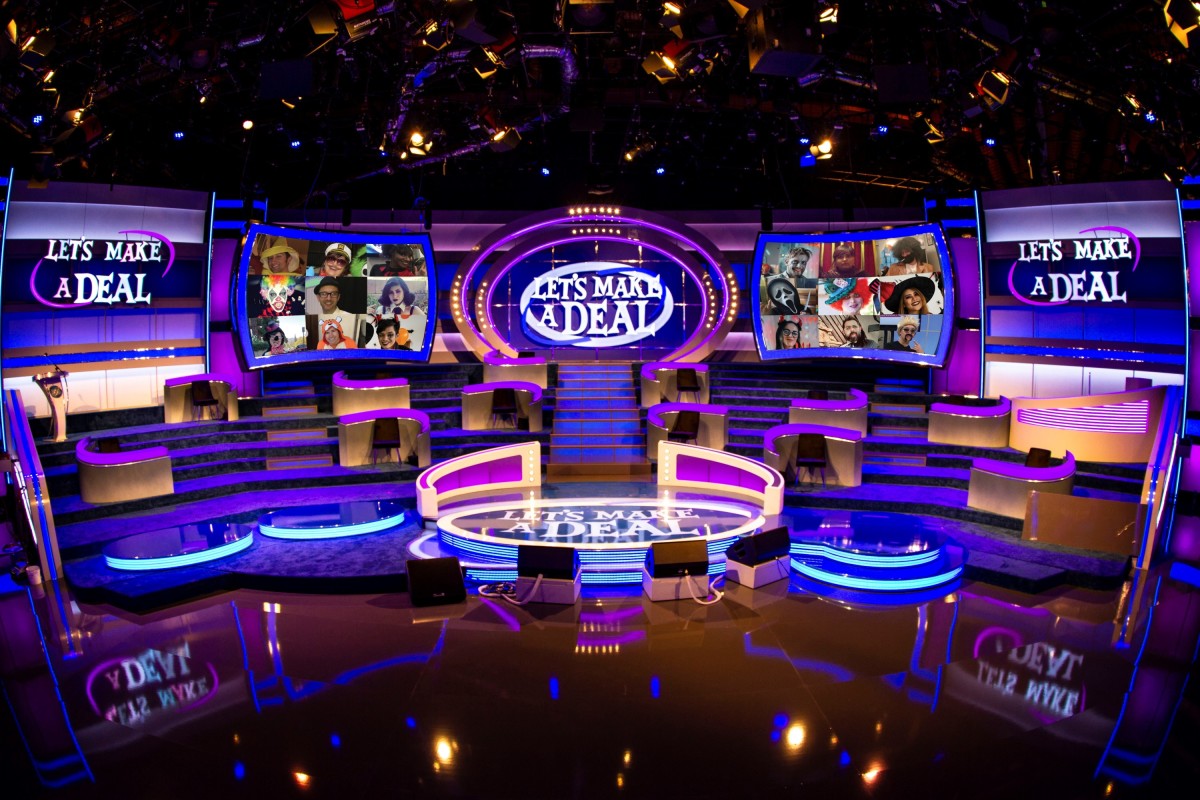 How do you keep daytime TV shows rooted in live studio interactions going in this era of safety measures and social distancing?
These were the challenges facing CBS and the producers of The Price is Right and Let's Make a Deal. Both shows return with new, post-COVID episodes Tuesday night in the first of a series of prime time specials.
Smart move, CBS, offering up these classic game show distractions in our hour of need. Both are essentialy comfort food for Boomers and the generations that have come after. Take away our movie theatres and live concert experiences, dammit, but don't shatter the ultimate North American daytime dream of winning a jetski or an Amana range. Hands off Drew Carey and Wayne Brady and all the "You-get-a-car!" -style giveaways.
If you've been watching these shows lately in daytime and were wondering, "Where are all the masks?" the answer is that you've been watching old episodes produced and edited back before live, studio audience tapings got shut down last March.
New seasons of both shows will not premiere until Monday, Nov. 16. It will mark 49 seasons for The Price is Right and the 12th season of Let's Make a Deal with Wayne Brady as host.
These are both shows that have not changed much since Bob Barker and Monty Hall and Rice-A-Roni were all '60s essentials. Viewers will notice a big difference when they return, however, and CBS is going to ease into it all with back-to-back, prime time specials this Tuesday, Oct. 27.
The new design is most noticeable with Let's Make a Deal. Gone are the colourful bleachers filled with people from all across North America dressed up in day-glo costumes and yelling, "Pick me!" Deal will now feature a virtual wall with screens showing contestants from across America. To keep viewers hooked, the show has also amped up the prizes, with traders now getting a shot at winning "Golden Envelopes" containing $100,000 in cash.
On the Price is Right set, viewers will notice that contestants are kept six-feet apart in the super showcase and that hopping up and down and all over host Drew Carey is now strictly verboten.
Tuesday's two primetime specials are also celebrating front-line and essential workers by welcoming them to play on the game shows.
Future primetime specials will also have specific themes. Next Monday, Nov. 2, Price welcomes the cast of the CBS comedy The Neighbourhood to play "Plinko" and other games. Cedric the Entertainer, Max Greenfield, Beth Behrs, Tichina Arnold and others will take part. It's all in benefit of The Boys and Girls Club of America. In December, there will be a Christmas-themed Let's Make a Deal special. Later, a yet to be scheduled primetime Deal hour will feature Amazing Race host Phil Keoghan. He will offer one lucky dealmaker the chance at an outdoor adventure-themed trip of a lifetime.
We can travel to other places again? Come on down!