New stay-at-home orders are being issued across many states and provinces this weekend as COVID continues to spike out of control. Bunker down, folks, help get a handle on a second wave and cozy up to the many TV options here for you this weekend.
If you haven't already binged through The Queen's Gambit and The Crown on Netflix (follow links to my reviews of both), do so. Beyond that, two shows that started streaming Thursday may be of interest:
The Fresh Prince of Bel Air Reunion Special (HBO Max, Crave) brings back most of the cast on the set of the Banks' living room. The NBC sitcom, which ran six seasons from 1990 to 1996, features breakout star Wil Smith in conversation with series regulars Tatyana Ali, Karyn Parsons, Joseph Marcell, Daphne Maxwell Reid, and Alfonso Ribeiro. They're joined by recurring co-star and Smith's former rap pal DJ Jazzy Jeff. Smith shares stories of executive producer Quincy Jones and how he was pretty much thrown into his audition for NBC execs at a party. He also sits down with Janet Hubert, who originated the role of Aunt Viv, who was fired after the second season and replaced by Daphne Maxwell Reid. The two haven't talked in 27 years and its edgy; the suggestion is Smith pulled rank and had her fired; Hubert says she was going through a rough pregnancy, was not happy at home and felt at odds with the star. There's also a teary tribute to cast member James Avery, the show's tall father figure, who passed away in 2013. Plus, if you just want to hear that crazy theme song over and over, fans can now watch all 148 episodes on Crave.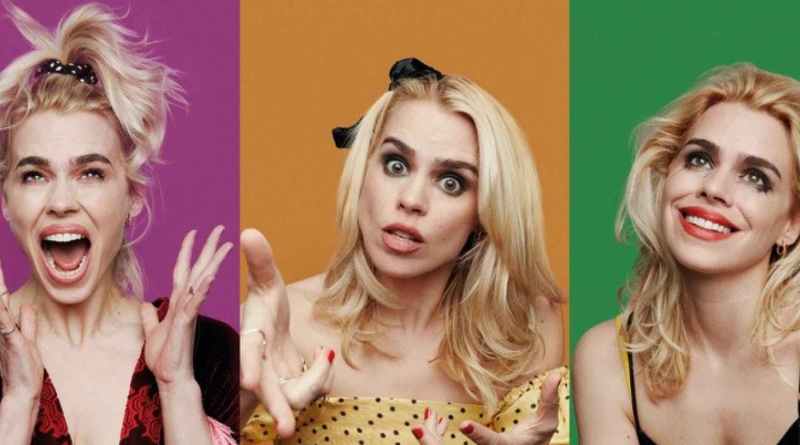 A British series which started streaming Thursday is I Hate Suzie (HBO Max, Crave). Billy Piper (Secret Diary of Call Girl) plays Suzie Pickles, a star on the wane, who has her whole life upended when her phone is hacked and photos of her in an extremely compromising positions is released for the whole world to see. This is coming at a bad time — Suzie was about to be cast as a princess in a Disney movie. Each episode in the British series that follows details the various stages of Suzie's trauma: Shock, Denial, Fear, Shame, Bargaining, Guilt, Anger and Acceptance.
Friday brings the return of an animated series that broke big around the same time as Fresh Prince: Animaniacs (Hulu; see trailer above). Thirteen new episodes have been made and all feature the same excellent voice cast from the original. They include ex-Toronto lad Maurice LeMarche, back as The Brain from the Pinky & the Brain cartoons. LaMarche, who I interviewed during the original run, is basically doing a hilarious take on Orson Welles. Rob Paulsen does Pinky as well as Yakko from the Animaniacs. Simpsons veteran Tress MacNeille does Dot; Jess Harnell speaks for Wakko. The animation is very much in the spirit of the Tex Avery and Chuck Jones Warner Bros. classics from the '40s and '50s. A second season will premiere in 2021.
Looking for something completely different? The Pack (Amazon Prime Video) premieres Friday with Olympic gold medalist Lindsay Vonn hosting this look at the bond between dogs teams and their human companions. I say it's a lot of mush. Co-hosted by Lindsay's dog Lucy; look for Vonn's partner, NHLer PK Subban to sneak into a few scenes.
Friday also marks the final episode for the season of Real Time with Bill Maher (HBO, Crave). Maher decided to tape two extra episodes given the extended drama following the US presidential election. Good thing he did; Friday night gives him an oppoerunitry to get his last shots in.
Saturday brings Between the World and Me (HBO, Crave). Based on the bestselling novel by Ta-Neshisi Coates and the Apollo stage performance of the same name, this television adaptation stems from the same source: the author's letter to his 15-year-old son. The message is all about coming of age in Black America. Features Mahershala Ali, Angela Bassett, Yara Shahidi and Oprah Winfrey.
The big premiere Sunday is Belushi (Showtime, Crave). Written and directed by Emmy-winner R.J. Cutler (The War Room), the documentary uses previously unheard audiotapes recorded shortly after John Belushi's death to examine the too-short life of the original Saturday Night Live firebrand.  Dan Aykroyd, Jim Belushi, Penny Marshall, Lorne Michaels, Carrie Fisher, Chevy Chase, Harold Ramis, Jane Curtin, Ivan Reitman and Belushi's high school sweetheart and later wife Judy Belushi all give testimony.  At one point, Belushi simultaneously appeared on SNL each Saturday night while filming Animal House and forming a band, the Blues Brothers. The result: By age 30, he was on the No. 1 television show, had the No. 1 comedy in movie history and the No. 1 record album in the world. The pace, and rampant drug abuse, caught up to him; Belushi died at 33 in 1982.
Looking for something a little more festive? Turn to Dolly Parton's Christmas on the Square (Netflix). Parton returns with 14 original songs in a holiday offering featuring Christie Baranski and Treat Williams. Debbie Allen directs.
Finally, Sunday brings that last-minute free window on an old classic: A Charlie Brown Thanksgiving (AppleTV+, PBS). AppleTV+ has teamed with PBS to make sure everybody gets to see this 47-year-old holiday special in 2020. Sunday at 7:30 p.m. ET/6:30 MT is the PBS airing; Apple is also streaming it commercial free for a three day period. They'll team up again in a few weeks with the Peanuts Christmas special.