CBC has holiday fare all month long including these Canadian movie premieres:
"A Christmas Winter Song" Wed., Dec. 2, 8 p.m. (8:30 NT)
"Rock N' Roll Christmas" Wed., Dec. 9, 8 p.m. (8:30 NT) and Sat., Dec. 12
"A Christmas Movie Christmas" Wed., Dec. 16 at 8 p.m. (8:30 NT)
"Christmas on the River" Wed., Dec. 23, 8 p.m. (8:30 NT)
---
It's the most wonderful time of the year — especially if you can't get enough Christmas programming.
CBC always gets into Christmas each year with a full schedule of holiday-themed movies and specials. Besides new offerings, they've got plenty of old favourites including A Christmas Story, Elf, Frosty the Snowman, Home Alone, Last Holiday, National Lampoon's Christmas Vacation, Rudolph the Red-Nosed Reindeer and Scrooge — and most can be streamed anytime on CBC Gem. You can check each and every one of their 2020 Christmas treats by following the link to their holiday guide above.
Other networks are also celebrating the season. Super Channel has over 20 holiday movie premieres and more than 100 festive titles in total, all uncut and commercial free. Follow this link to their Holiday guide.
W Network is also once again packed with brand new Hallmark holiday movies, including 39 Canadian premieres. Many were shot in, and feature, Canadians. You'll find some of those titles below, and a full list from the network here. All are also streamable on demand on STACK TV.
There are holiday favourites on the traditional broadcast networks as well, including the Santa Claur parade on CTV and "It's a Wonderful Life on CTV. Read on below for more information.
It's not snowing on every channel, however. There is a blizzard of non-holiday films and series this December, including some movies originally slated for cinemas. The list will be updated all month long, so please come back often.
TUES/DEC. 1
Rudolph the Red-nosed Reindeer (CBS). The beloved Rankin-Bass animated special returns for the 56th consecutive year. Narrated by Burl Ives, who also speaks for Sam the Snowman, this 1964 stop-motion classic also features many Canadian voice actors, including Paul Soles as Hermey the Elf.
Atlas of Cursed Places (Nat Geo). Sam Sheridan travels the globe in search of the most cursed places on Earth. The author and adventurer employs cutting-edge science to illuminate the dangers of each curse, and paints a new and revealing portrait of a doomed place and the people who live there in the process. Among his first stops: the Bermuda Triangle. But will he dare come to Brampton?

The Holiday Movies That Made Us (Netflix). Like the other "Movies That Made Us" Netflix docuseries, this time featuring festive evergreens such as "Elf" and "The Nightmare Before Christmas."
WED/DEC. 2
"A Christmas Winter Song" (CBC). In this Canadian premiere, a woman (Ashanti) strikes up a friendship with a jazz musician who is down on his luck. Through music, the two find a way to reconcile with their families just in time for Christmas.
Christmas in Rockerfeller Centre (NBC)
Christmas Spectacular Starring the Radio City Rockettes (NBC)
SEAL Team (CBS). The season premiere of this responder drama launches with a two-hour premiere.
"Christmas Vacation" (AMC). The US cable channel airs it twice the evening of Dec. 2, plus twice more on Dec. 5, Dec. 13, Dec. 16 … look, it's not that good, OK?
THURS/DEC. 3
Bugs Bunny 24 Carrot Holiday Special (HBO Max).
Heaven's Gate: The Cult of Cults (HBO Max). A four-episode docuseries about an actual UFO-obsessed cult active in the 1970s to the '90s.
My Gift: A Christmas Special from Carrie Underwood (HBO Max, CTV). The former American Idol winner performs tranditional standards as well as new original material from her first ever full-length Christmas album My Gift.
FRI/DEC. 4
A Charlie Brown Christmas (AppleTV+, PBS). Be of good cheer, Charlie Brown. Not only can viewers watch your classic 1965 animated special starting Dec. 4 on the streaming service AppleTV+, they have two ways to see it without a subscription. AppleTV+ is providing a free window on the series Dec. 11 through the 13th. It will also air on PBS and PBS Kids on Dec. 13. Good grief! Glad that's settled.
The Great British Baking Show: Holidays (Netflix).
"Christmas Unwrapped" (CTV Drama Channel). Reporter Charity Jones (Amber Stevens West) investigates a millionaire who insists that all the gifts that arrive on Christmas are in fact from Santa Claus.
Godmothered (Disney+). Isla Fisher and Jillian Bell star in this comedy about a fair godmother and her young trainee.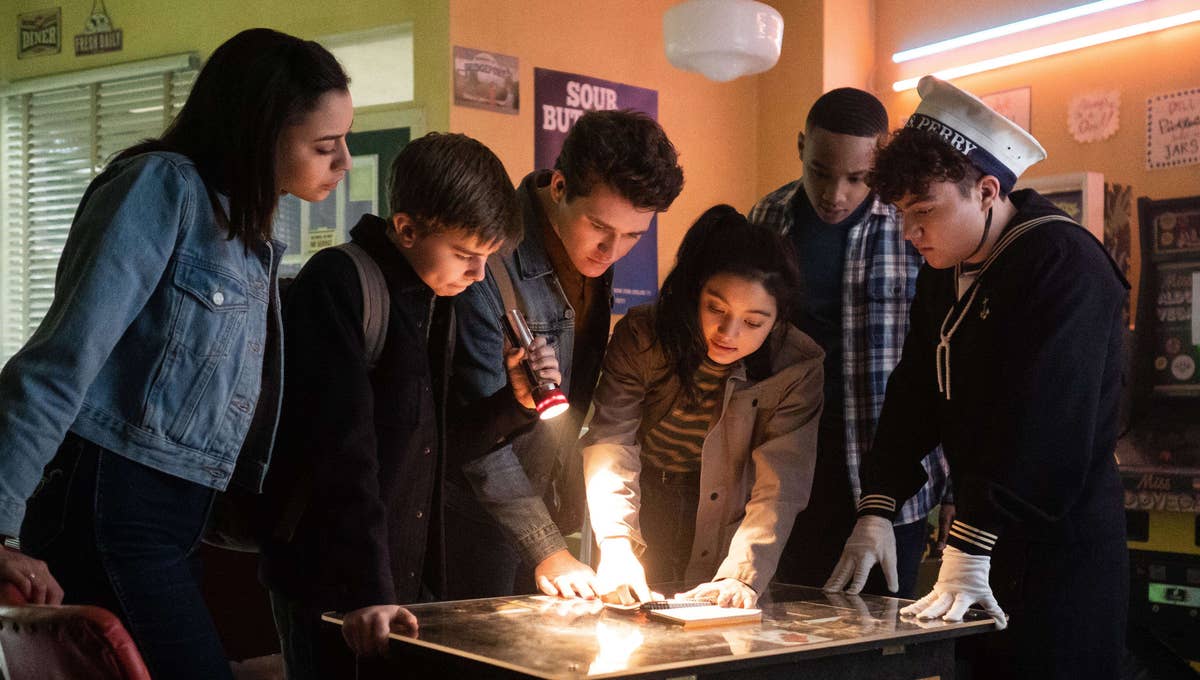 The Hardy Boys (Hulu). Rohan Campbell and Alexander Elliot star as the teen detectives in this 13-episode adaptation of the classic children's book series. Shot in Toronto, Hamilton and neighbouring Ontario towns, the series will be seen in America on Hulu first before premiering in 2021 on YTV in Canada.
The Hollywood Christmas Parade: Greatest Moments (The CW).
MacGyver (CBS, Global). The guy who works his way out of jams with gum and a battery is back for another season.
Macho: The Hector Camacho Story (Showtime). This sports documentary looks at the career — and unsolved murder — of the flamboyant boxer who was a champion in three weight classes.
Magnum, P.I. (CBS, CTV). The re-booted series returns for another season of Hawaiian hijinks.
Mank (Netflix). David Fincher directs this biopic of TCM host Ben Mankiewicz's grandfather Herman Mankiewicz. Among other movies he co-wrote the screenplay for Orson Welles 1941 masterpiece "Citizen Kane." Gary Oldman plays Mank, with Tom Burke as Welles. Amanda Seyfried, Charles Dance, and Lily Collins also star.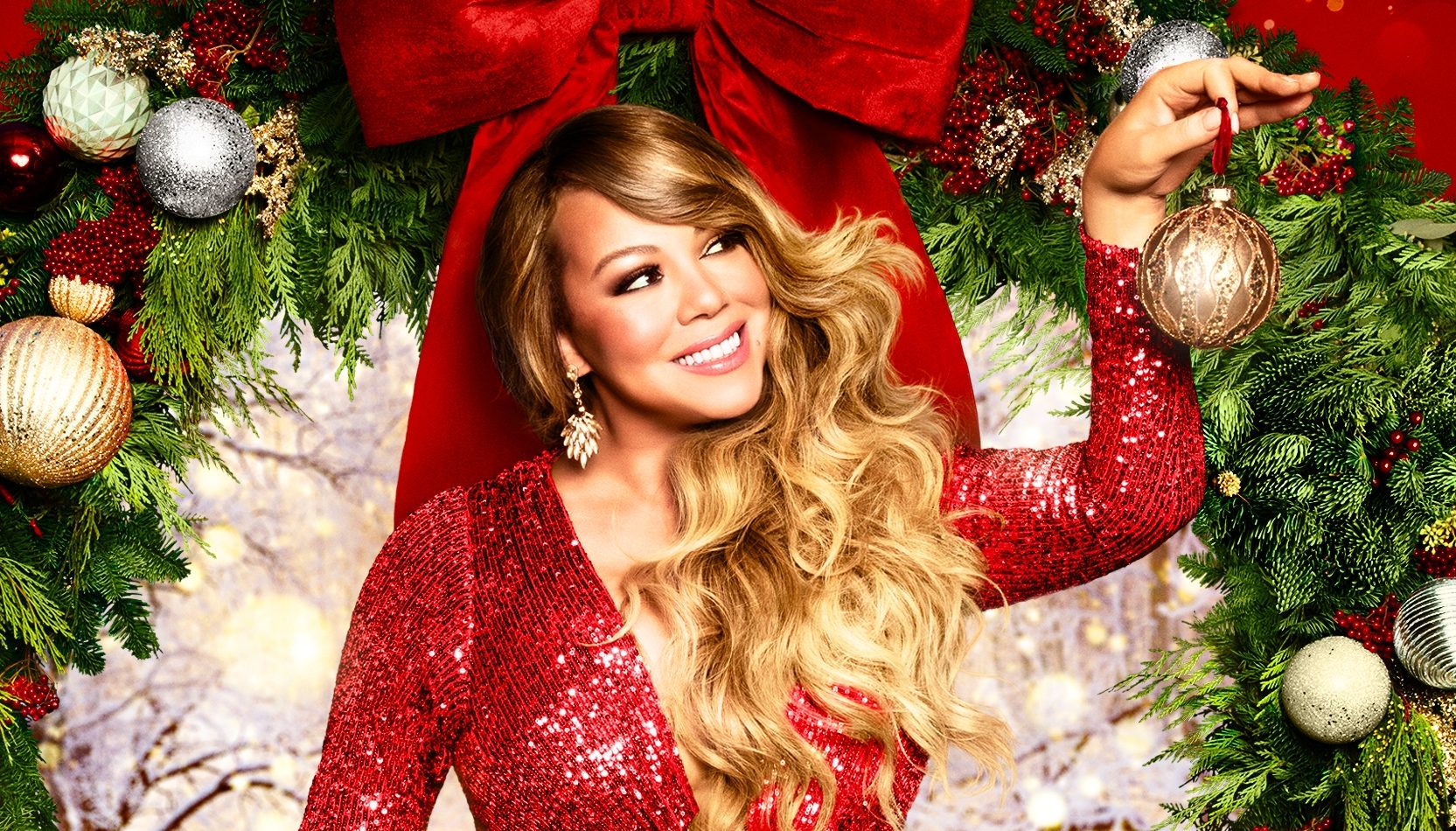 Mariah Carey's Magical Christmas Special (AppleTV+). Featured guests include Tiffany Haddish, Billy Eichner, Ariana Grande, Jennifer Hudson, Snoop Dogg, Jermaine Dupri, Misty Copeland and Mykal-Michelle Harris.
SAT/DEC. 5
The Santa Claus Parade (CTV, CTV2). The oldest continuous Santa parade moves to Canada's Wonderland this year in a special from a safe distance. Gone are the crowds on University Avenue, but floats and marching bands — and celebrity clowns — are still part of this uniquely Toronto event.
Kid of the Year (CBS). Special.
SUN/DEC. 6
Shameless (Showtime, Crave). It's last call for William H. Macey and the rest of the Gallagher family as the dysfunctional clan returns for an 11th and final season.
Your Honor (Showtime, Crave). Bryan Cranston plays a judge who covers up for the crime of his son in this 10 episode legal drama set in New Orleans. Michael Stuhlbarg, Isiah Whitlock Jr., Carmen Ejogo, Hope Davis, Blair Underwood and Amy Landecker also star.
MON/DEC. 7
Nurses (NBC). Just like they picked up the CTV series Transplant, NBC now adds Global's Nurses to their schedule. Canadian networks should start planning shows called Interns, Surgeons and Anesthesiologists. Starring Tiera Skovbye, Natasha Calis, Jordan Johnson-Hinds, Sandy Sidhu and Donald MacLean Jr.
TUES/DEC. 8
Happiest Season (Prime Video). A woman struggles to come out to her conservative parents at Christmas time. It's a simple premise but the cast runs with it, including Kristen Stewart, Mackenzie Davis, Alison Brie, Aubrey Plaza and Dan Levy, who is very funny as the savvy gay friend. Victor Garber — who acted with Dan's dad Eugene in "Godspell" 47 years ago — and Mary Steenburgen play the parents.
"A Christmas Carol" (TCM). This is the 1938 verson starring Reginald Owen; the classic movie network is repeating it Dec. 12, Dec. 21 nd Dec. 25.
Downton Abbey (CBC, CBC Gem). The Season 5 Christmas episode.
Schitt's Creek (CBC, CBC Gem). "Merry Christmas Johnny Rose."
Merry Christmas Mr. Bean (CBC, CBC Gem). Never gets old.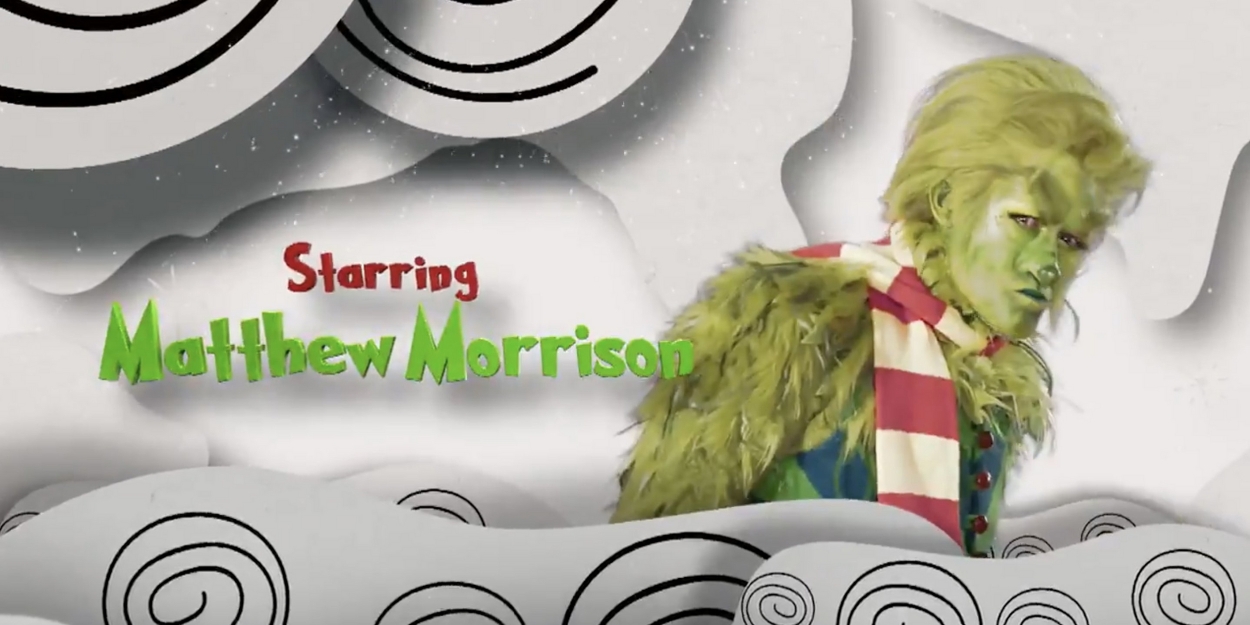 Dr. Seuss' The Grinch Musical (NBC). Matthew Morrison (Glee) stars as the title character in the latest NBC musical, although this two hour event was recorded at the Troubadour Theatre in London rather than broadcast live.
The Great Christmas Light Fight (ABC). A reality competition. Can't light hangers just get along?
Greatest Holiday Commercials Countdown 2020 (The CW). Plus commercials! Hosted by Kevin Frazier nd Keltie Knight ( Entertainment Tonight). Global will show this Dec. 12.
WED/DEC. 9
"Rock and Roll Christmas" (CBC). Another Canadian premiere, this one about a mother-daughter singing duo who need to get ttheir personal acts together if they're going to record a new album for the holidays. Features Edmonton native Catherine Mary Stewart, Beverly Mitchell.
THURS/DEC. 10
Esme & Roy Holiday Special (HBO Max). Animated.
Funny Boy (Netflix). A coming-of-age drama from Canadian director Deepa Mehta. Based on the novel by Shyam Selvadurai.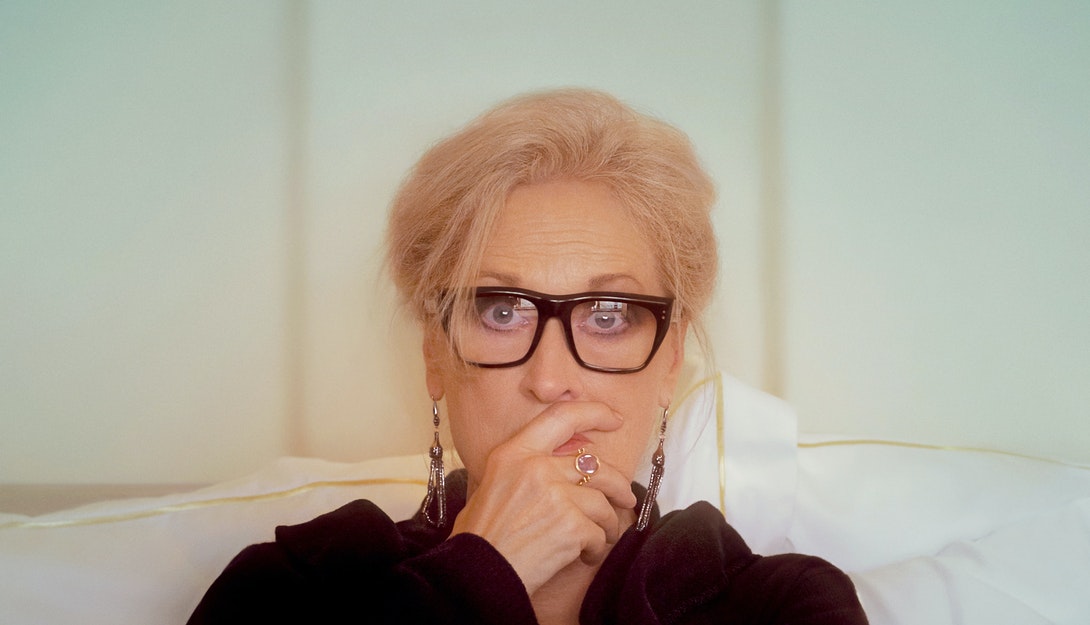 Let Them All Talk (HBO Max). Steven Soderbergh, who directed Maryl Streep in The Laundromat, casts her this time as a celebrated author who sets out to have some fun and heal old wounds on a cruise with friends she's known for 50 years (Candice Bergen and Dianne Wiest). Lucas Hedges ad Gemma Chan also star. Shot in two weeks aboard the Queen Elizabeth II with largely improvised dialogue.
One Night Only: The Best of Broadway (NBC). Hey, you can't see it on stages right now, might as well see it on TV. Includes special performances from the casts of "Ain't Too Proud – The Life and Times of The Temptations," "Chicago," "Jagged Little Pill," "Mean Girls" and an appearance by the cast of "Harry Potter and the Cursed Child."
Silent Night: A Song for the World (The CW). Music documentary.
Time Person of the Year (NBC). My money's on Biden.
FRI/DEC. 11
The Christmas Caroler Challenge (The CW). Competition.
High School Musical: The Musical (Disney+) Holiday special.
The Prom (Netflix). Ryan Murphy (American Horror Story) directs this all-star adaptation of the Broadway play featuring Meryl Streep, Nicole Kidman, James Corden, Andrew Rannells, Keegan-Michael Key, and Kerry Washington.
A Trash Truck Christmas (Netflix). An animated series about a boy whose best friend is a garbagr truck. Will they get down in the dumps?
SAT/DEC. 12

The Bee Gees: How Can You Mend a Broken Heart (HBO, Crave). A documentary on the talented brothers Gibb, who had a string of hits in the '70s and '80s. Directed by Frank Marshall.
"Time for Us to Come Home for Christmas" (W Network). Based on Blake Shelton's hit song, this film finds five guests invited to a inn at Christmas –one of them being Hallmark queen Lacey Chabert. Stephen Huszar and Leon Robinson also star; directed by Calgary native David Winning. W Network
SUN/DEC. 13
Christmas with a Crown (Super Channel Heart & Home). Shot in Edmonton, this festive flick has nothing to do with dentistry! Instead a smart business lady (Lisa Durupt) returns to her hometown to rescue a cherished winter festival only to meet a dashing stranger (Marcus Rosner). Could her prince have finally arrived?
Couples Therapy: The COVID Special (Showtime). Renowned therapist Dr. Orna Guralnik coursels couples who are going nuts after being cooped up together for many months. Seems the shut down and isolation is taking a toll. So unrelatable!
MON. DEC. 14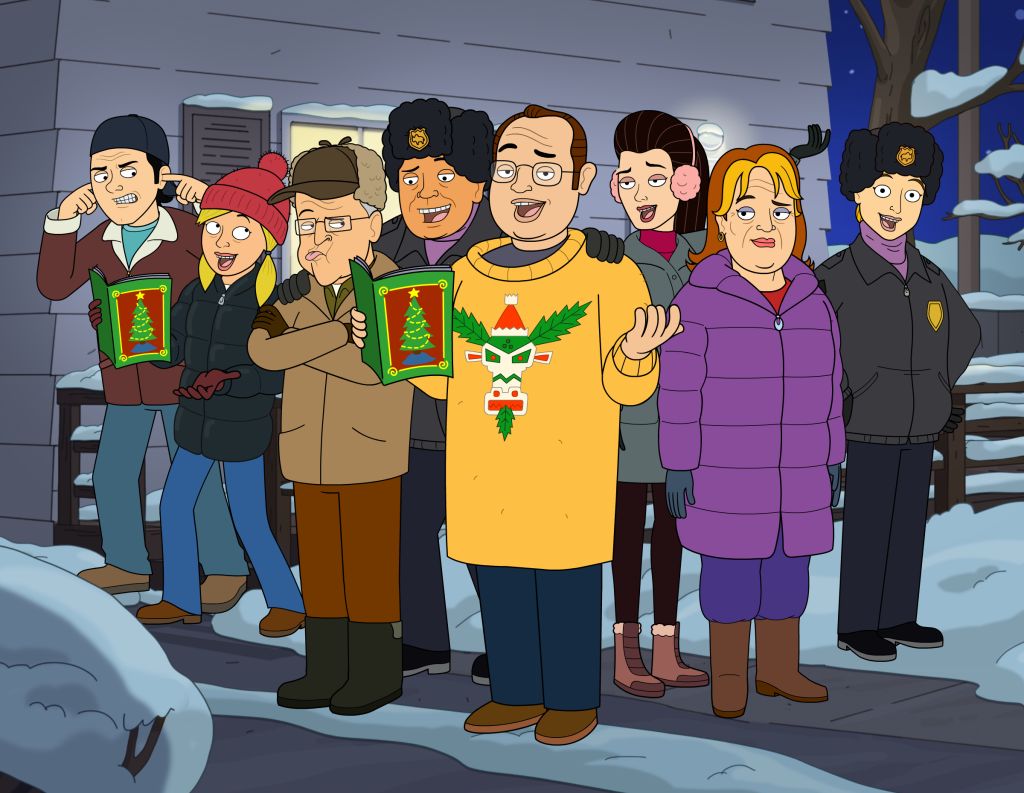 Corner Gas Animated (CTV Comedy Channel). The series' first ever Christmas episode is titled "Tinselitis." Brent and Lacey search everywhere to find each other the perfect Christmas gift; Wanda gets a little carried away with her extreme holiday lights display. LISTEN as series creator Brent Butt talks about the episode by following this link to our converation at brioux.tv: the podcast.
A California Christmas (Netflix). Rom-com
Christmas with the Tabernacle Choir (PBS). The 17th annual holiday special features Tony Award winner Kelli O'Hara, Emmy Award-winner Richard Thomas, and the choir and orchestra at Temple Square. Repeated Dec. 24.
Tiny Pretty Things (Netflix). Set in Chicago, this 10-episode adaptation of the book by Sona Charaipotra and Dhonielle Clayton follows the fierce competition between students of an elite ballet academy.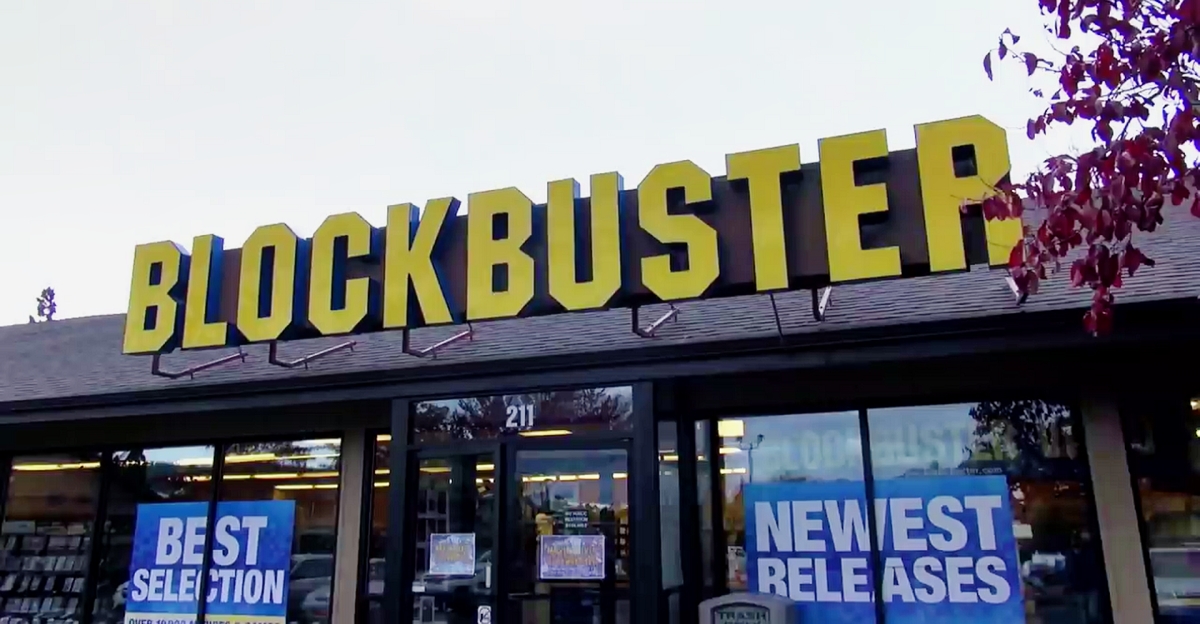 The Last Blockbuster (Rent/Buy). A documentary about the last surviving Blockbuster video store, located in Bend, Oregon. Adam Brody, Kevi mith and Paul Scheer sing the chain's praises.
Tenet (Rent/Buy). Christopher Nolan's timetwister thriller is the latest feature heading to homes after a limited theatrical run.
TUES/DEC. 15
Song Explorer: Volume 2 (Netflix). This series examines what it takes to make a hit song. This season features artists Dua Lipa, The Killers, Nine Inch Nails and Natalia Lafourcade.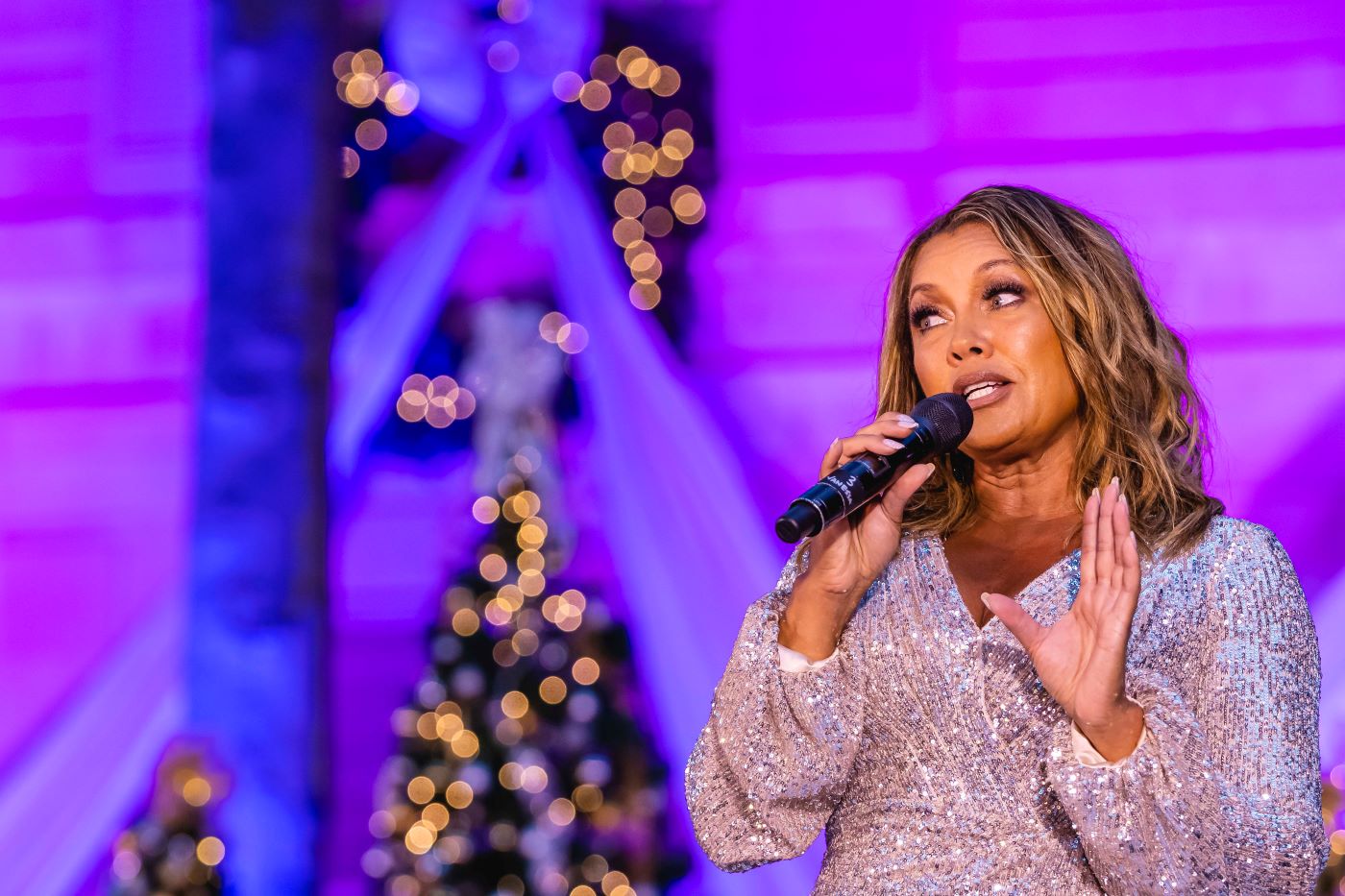 Ella Wishes You a Swinging Christmas with Vanessa Williams (PBS). This 60-minute special stars Vanessa Williams with appearances by Dee Dee Bridgewater, Norm Lewis, Carmen Ruby Floyd, Nova Payton, Dave Detwiler and Morgan James.
WED/DEC. 16
"A Christmas Movie Christmas" (CBC). Two sisters; one loves Christmas movies, the other doesn't. Wishes are made, and both wind up living in one of these holiday movies. Ho ho ho!
The Art of Political Murder (HBO). A documentary about the murder of a Bishop which touches off an investigation of Guatemalan genocide after decades of US-supported horrors.
The Voice Holiday Celebration (NBC). Voice coaches past and present, some music superstars and many performers from the series perform holiday classics. Blake, Kelly, John and Gwen also share holiday stories and memories.
A Saturday Night Live Christmas Special (NBC). Sketches from SNL Christmases past. Global will show this on Sat., Dec. 19.
THURS/DEC. 17
Dogs of the Year (The CW). Real dogs, not terrible CW shows.
Sesame Street: Holiday at Hoopers (HBO Max). Brought to you by the letter S as in Subscribe.
The Stand (CBS All Access). A new, nine-episode re-telling of the apocalyptic novel by Stephen King, who works in a new ending — a good move since it is all about life in America after a devestating pandemic. Alexander Skarsgård, Whoopi Goldberg, James Marsden, Amber Heard, Heather Graham and Greg Kinnear are among the stars.
FRI/DEC. 18
The Christmas Set Up (CTV Drama Channel). Fran Drescher (The Nanny) and Canadian Ben Lewis (Arrow) star in Lifetime's first-ever LGBTQ+ Christmas movie.
"Remember the Night" (TCM). This 1940 bad-girl-gone-good gem has emerged as a classic Christmas contender in recent years thanks to repeated screenings on TCM. Stars Barbara Stanwyck and Fred MacMurray are at their peak. Script by Preston Sturges, but kudos to director Mitchell Leisen — wise to play to MacMurray's strengths although Sturges disagreed at the time.
The Grand Tour Presents: A Massive Hunt (Prime Video). The Brits gear heads are at it again.
Ma Rainey's Black Bottom (Netflix). Viola Davis stars as real-life blue's singer Ma Rainey in this adaptation of August Wilsons play set in 1927 Chicago. Chadwick Boseman's final film.
Small Axe: Education (Amazon Prime Video). This final installment in director Steve McQueen's anthology series focuses on a 12-year-old boy transferred to "special needs" class in a clear case of racial discrimination. Kenya Sandi and Tamara Lawrence star.
On-Pointe (Disney+). Focuses on young students rehersing Balanchine's The Nutcracker at the New York School of American Ballet. SIx part series.
SAT/DEC. 19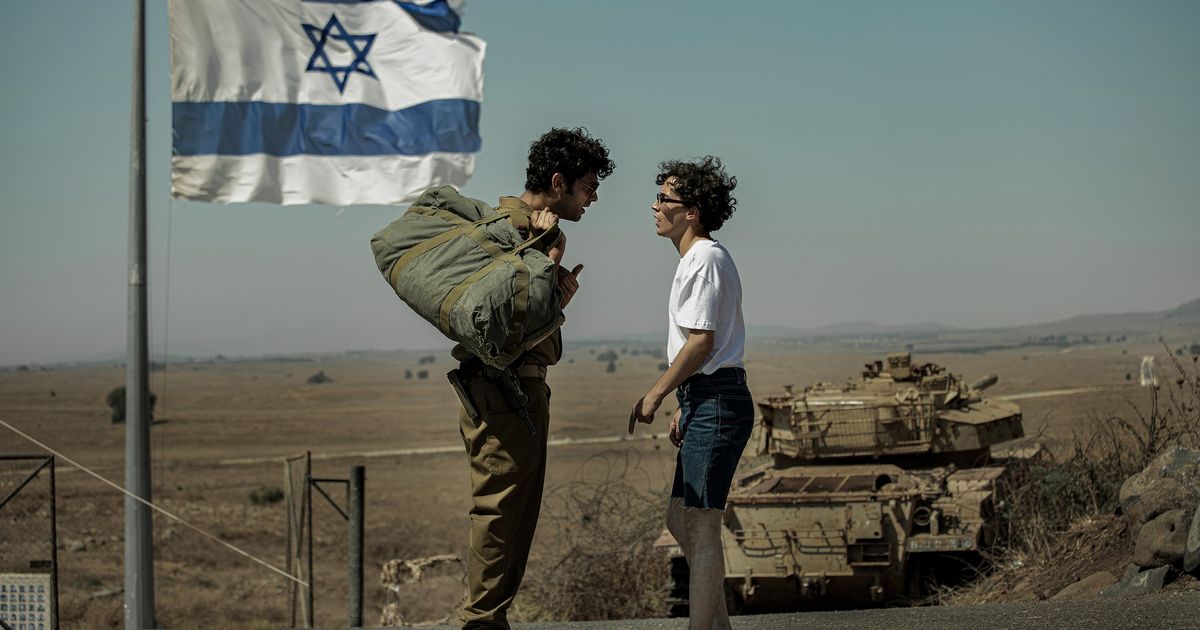 Valley of Tears (Hollywood Suite). The biggest budget Israeli series of all time comes exclusively in Canada to Hollywood Suite. Inspired by the 1973 Yom Kippur War. Four stories are intertwined in this 10 episode series, including that of a female officer who refuses to leave the battlefield. Shot on the actual war locations, the series broke viewership records in Israel. Episodes 1 and 2 premiere back-to-back on Dec. 19.
"The Bishop's Wife" (TCM). The 1947 original, starring Cary Grant, David Niven and Loretta Young, in glorious black and white.
SUN/DEC. 20
22nd Annual A Home for the Holidays (CBS). More heartarming tales of adoption.
MON/DEC. 21
The Price is Right and Let's Make a Deal Primetime (CBS). Back to back episodes of the popular and long-runnng daytime game shows get in the holiday spirit with festive decorations, guest stars and beefed-up prizes.
TUES/DEC. 22
"Christmas in Connecticut" (TCM). Barbara Stanwyck shines in this 1945 favourite. TCM is also showing it on Dec. 24.
London Hughes: To Catch a D*ck (Netflix). Features stand up Brit Hughes, who says a good romantic partner is hard to find.
WED/DEC. 23
The Midnight Sky (Netflix). George Clooney directs and stars as a dying scientist who must find a way to send a warning to the crew of a long term space mission: do not return to earth as grave danger awaits. Based on the novel Good Morning, Midnight.
"Christmas on the River" (CBC). A Sugarcane Christmas Festival helps sweeten a woman looking to rekindle the magic of the season.
THURS/DEC. 24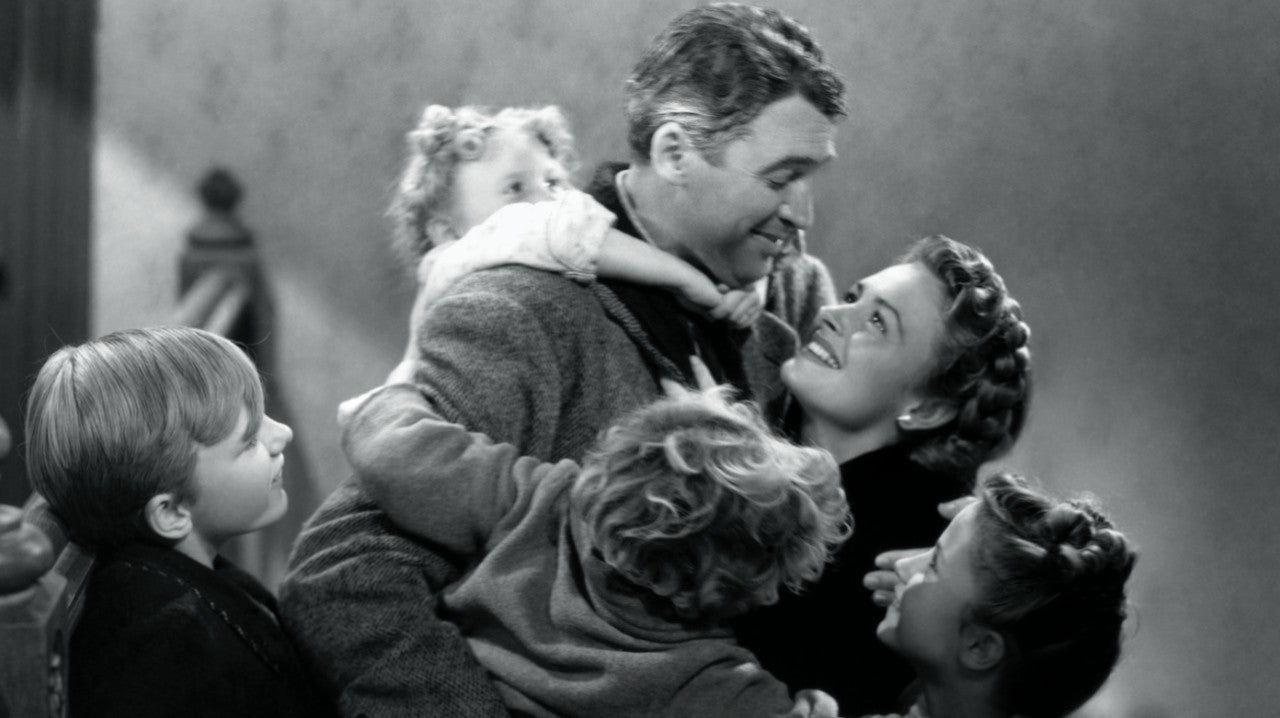 "It's a Wonderful Life" (NBC). Every time NBC airs this 1947 Jimmy Stewart favourite an angel gets its wings.
"The Shop Around the Corner" (TCM). Turner Classic Movies actually has five holiday-themed classics in a row airing day and night on the 24th, including "Meet Me in St. Louis" (1944), "Christmas in Connecticut" (1945), "The Bishop's Wife" (1947) and "The Shop Around the Corner" starring Jimmy Stewart and Margaret Rutherford.
A Merry Murdoch Christmas (CBC, CBC Gem). The 2015 Christmas episode from the long running series.
FRI/DEC. 25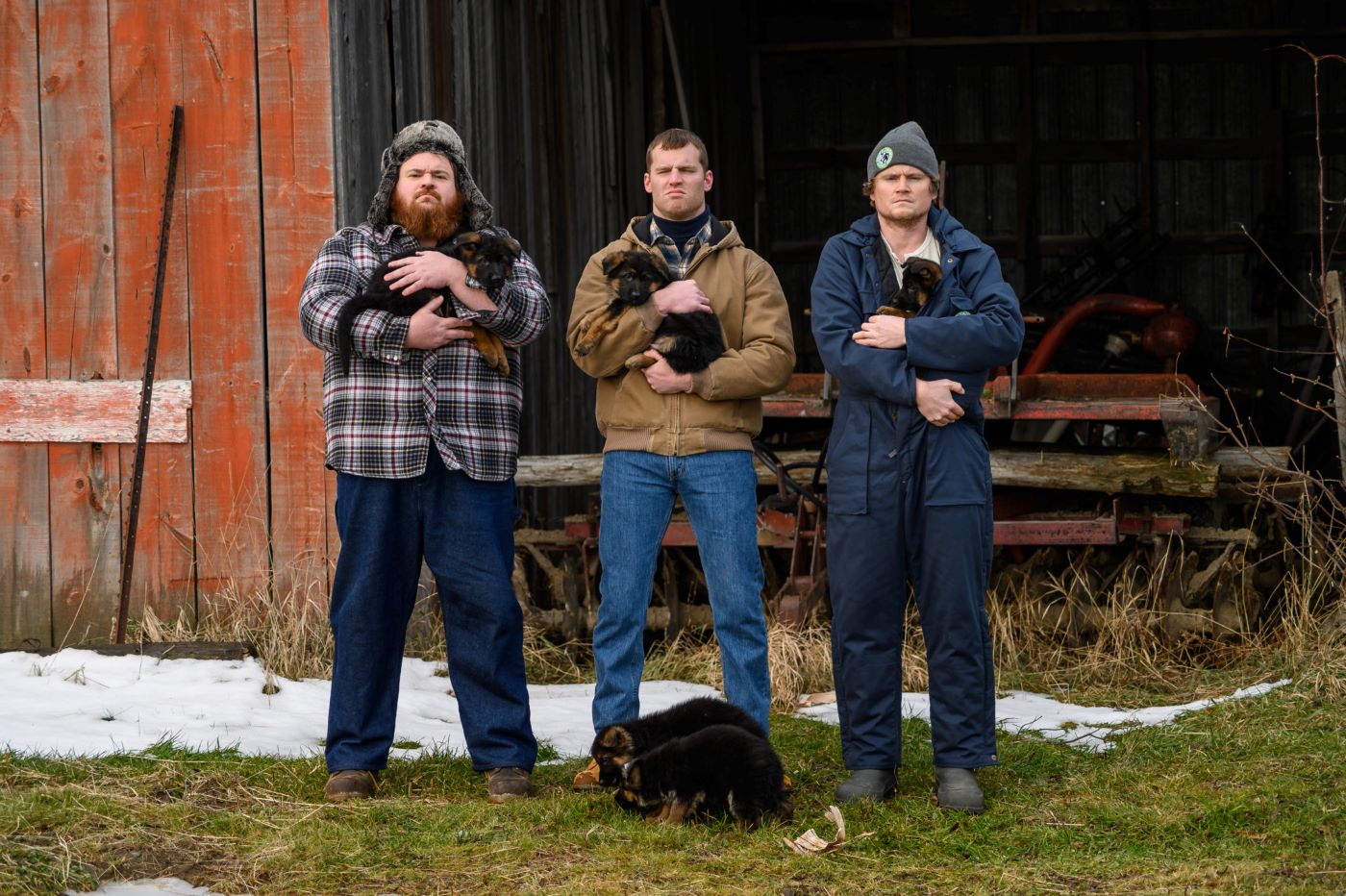 Letterkenny (Crave). It's pertnear the most wondrous time of the year, even with everyone stuck inside. Things kick off with the Hicks, Skids, and Hockey Players attending an American Buck and Doe. Katy takes her scorched earth dating strategy back to Letterkenny and Gail gets some action of her own. Meanwhile, the Hockey Players learn about Judaism and the whole town gets really into sleepover activities. Seven new episodes drop at once.
"A Very Country Christmas Homecoming" (Super Channel). The third in a series of Country Christmas movies which include "A Very Country Christmas" and "A Very Country Wedding." All three air back-to-back Christmas Day. Written by Calgary native Keith Cooper and starring fellow Calgarian Greyston Holt.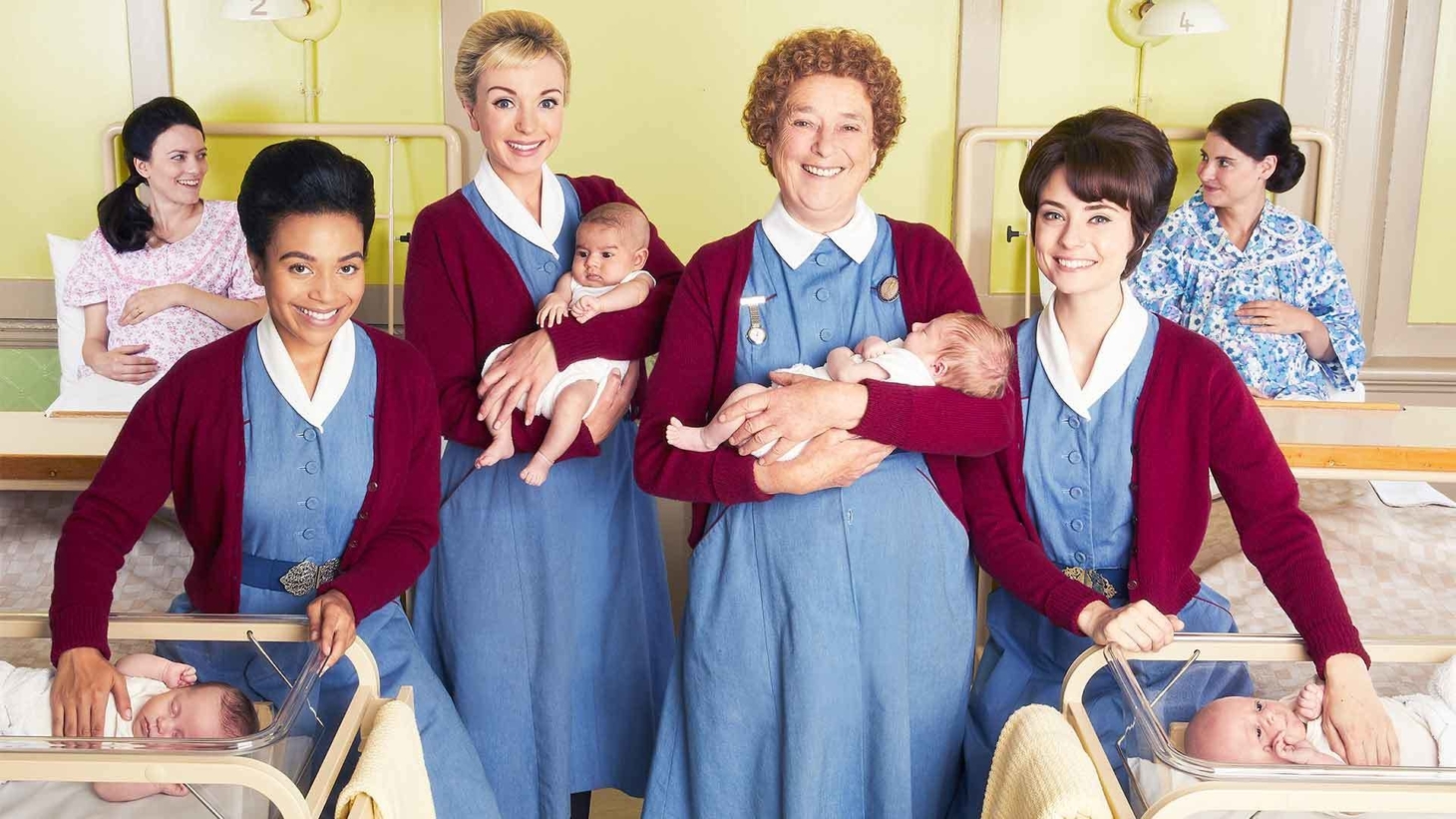 Call The Midwife Holiday Special 2020 (PBS). Set in December 1965, just as things go haywire at Nonnatus House right before Christmas. Among the calamities: Sister Monica Joan is rushed to hospital, and Trixie is incensed to receive a subscription to a Marriage Bureau as a Christmas gift.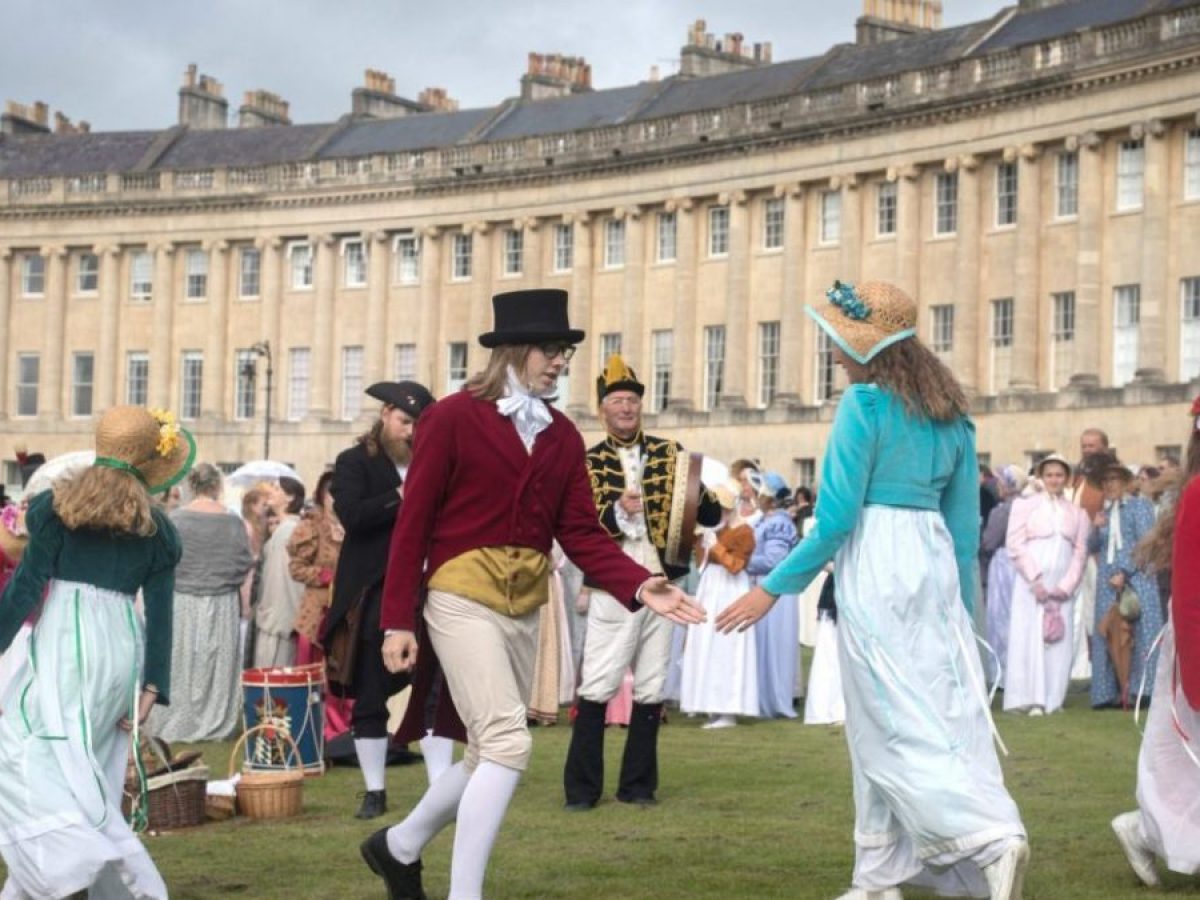 Bridgerton (Netflix). Executive producer Shonda Rhimes (Grey's Anatomy) takes her act to Netflix with this eight episode series based on British romance novels. Phoebe Dyvenor stars as Daphne Bridgerton, whose pending nuptuals are threatened after a gossip-y story written by unseen Lady Whistledown (the voice of Julie Andrews).
SAT/DEC. 26
SUN/DEC. 27
The Masked Dancer (Fox, CTV). Are we sick of masks yet? This cross between Dancing with the Stars and The Masked Singer finds celebrities dancing with masks on. Craig Robinson hosts; judges include Paula bdul, Ashley Tisdale and, yes, Ken Jeong.
MON. DEC. 28
MON/DEC. 29
Laura Ingalls Wilder: American Masters (PBS). The true story of an Ozarks farm woman who, at 65, turned her childhood into the best-selling Little House series.
Popstar's Best of 2020 (The CW). This could be a very short show.
TUES/DEC. 30
Best Leftovers Ever! (Netflix). Yes, it has come to this — a cooking competition show about leftovers.
Yearly Departed (Prime Video). Comedians and other celebrities, including Rachel Brosnahan, Tiffany Haddish and Sarah Silverman, deliver "eulogies" for the year 2020.
WED/DEC. 31
Best of Stand-Up 2020 (Netflix). A round up of funniest moments from Netflix comedy specials airing over the past year.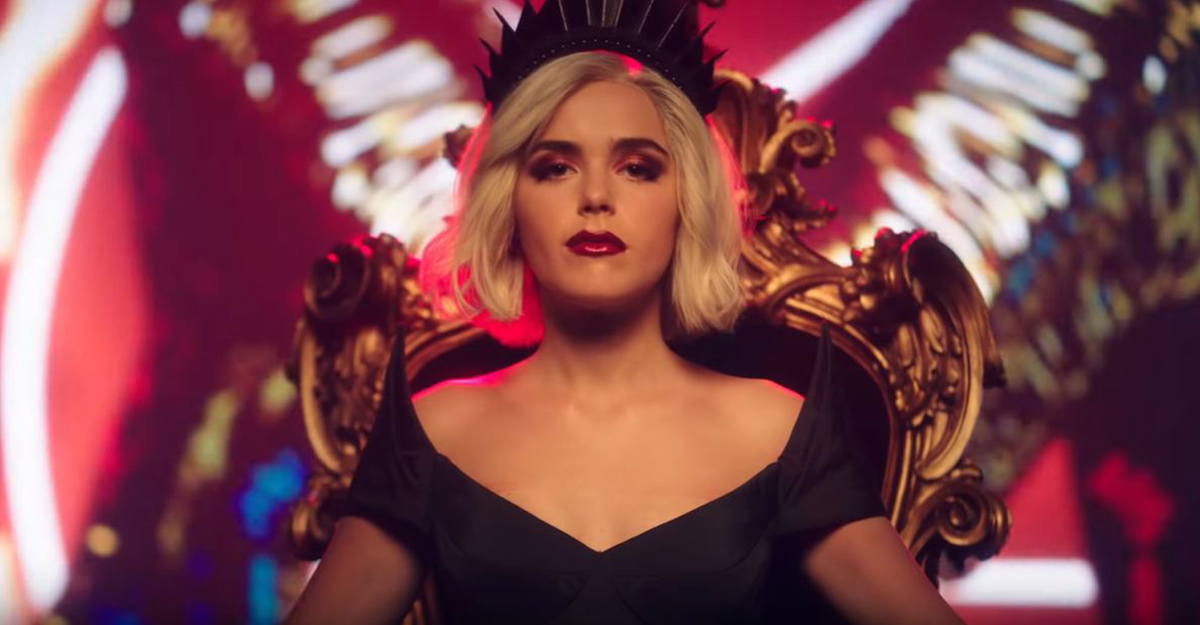 Chilling Adventures of Sabrina (The CW). Another dark take on the old Archie Comics tales.
Dick Clark's New Year's Rockin' Eve (ABC). This is the 49th year this show has celebrated the New Year under the Dick Clark brand. Ryan Seacrest returns as one of the Times Square hosts along with Billy Porter, who will reunite in song with "kinky Boots" partner Cindi Lauper. Other headliners include Jennifer Lopez, Nelly, Miley Cyrus, Megan Thee Stallion, Machine Gun Kelly and more.
Canada's New Year's Eve — A Countdown to 2021 (CBC, CBC Gem). Rick Mercer hosts this cross country salute to the year that can't end fast enough. Tyler Shaw, Simone Denny and Neon Dreams all perform in Halifax; William Prince in Winnipeg and Alan Doyle in Newfoundland and it goes on from there. The party starts at 11 p.m.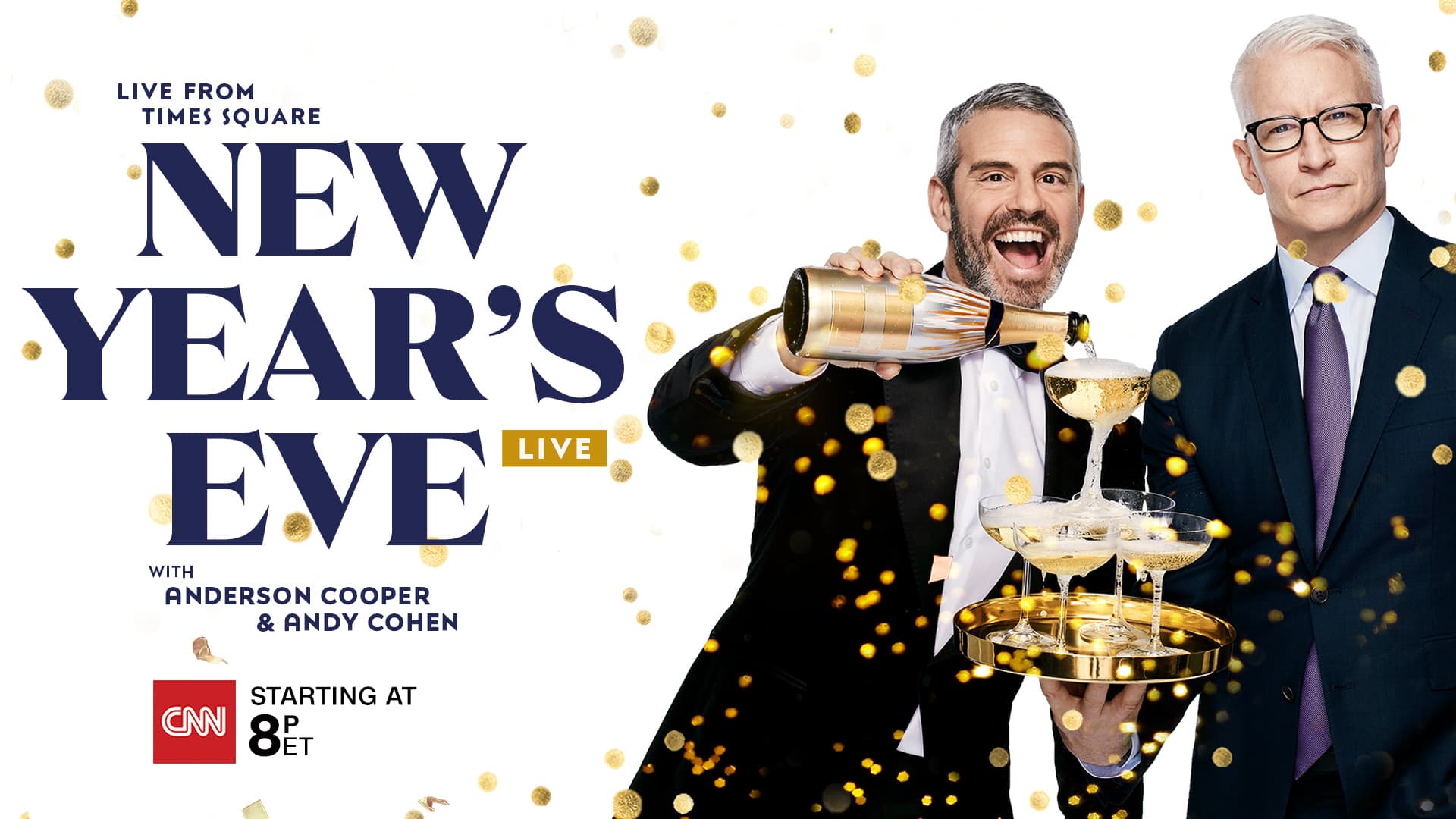 New Year's Eve Live with Anderson Cooper and Andy Cohen (CNN). The long-time friends will stick a pitch fork in 2020 live from New York's Times Square. This is their fourth year in a row. Party begins at 8 p.m. Look for Don Lemon to get blotto and Cheri Oteri to do her hilarious Barbara Walters shtick again.
CTV News: 2020 Year in Review (CTV). Starting New Year's Eve at 10 p.m., Chief News Anchor Lisa LaFlamme leads a virtual panel who will discuss the past 12 months from hell. Among the Top 10 stories they'll discuss: LaFlamme going grey. Good for her, her hair looks terrific!
New Year's Eve 2020 (NBC). Featuring performances from Keith Urban, X Ambassadors, Brett Eldredge, Julianne Hough, NE-YO, Leslie Odom Jr., Blake Shelton, Gwen Stefani and The Struts. Carson Daly will return to host live from the heart of Times Square alongside Hough.
Fox's New Year's Eve Toast & Roast (Fox). Ken Jeong and Joel McHale will "Toast & Roast" all that happened during the horrible year 2020. The three-and-a-half-hour special will be live from Los Angeles; musical guests to be announced.
From Ontario With Love: A Celebration of Hope (TVO). The provincial network, celebrating 50 years in 2020, jumps into NYE with a showcase of Ontario talent. Avril Lavigne, Barenaked Ladies, Divine Brown, July Black and Measha Brueggergosman are among the headliners, with things kicking off around 10:30 p.m. in front of the CNE's Prince's Gates. Hosted by Kim's Convenience's Andrew Pfung and Big Brother Canada's Arisa Cox with DJ duo Loud Luxury, live from Windsor's 100-year-old Capitol Theatre.