Yes, we're still in lockdown; in some places, more locked down then ever. While you're waiting to get vaccinated, here are five recent shows to search, binge and enjoy:
Death to 2020 (Netflix). The folks behind the British mockumentary Black Mirror created this deadpan, cynical, wickedly funny look at the year from Hell. Brilliantly written and directed by Charlie Brooker, the narration is so delicious ("2020. A year so momentous they named it twice") you marvel at how Laurence Fishburne was able to keep a straight face. Another turn of phrase: the U.S. presidential debate was like "a rat battle in a senior home"). Be careful taking sips of anything as terms used to describe Joe Biden ("Civil War hero") and Rudy Guiliani ("Trump's hunch-backed lab assistant") will cause serious spit takes. A diverse cast, including Samuel L. Jackson, Cristin Milioti, Lisa Kudrow, After Life's Diane Morgan, Leslie Jones, Kumail Nanjiani and Tracey Ullman (as, of course, Queen Elizabeth) play it like a better "Best in Show." Most impressive of all, however, is Hugh Grant, who disappears into a smug British know-it-all commentator. Comedy delivered with wit and precision and more talent than the year deserved. Thanks to Howard Glassman from Humble & Fred, my savvy show sherpa, for the recommendation.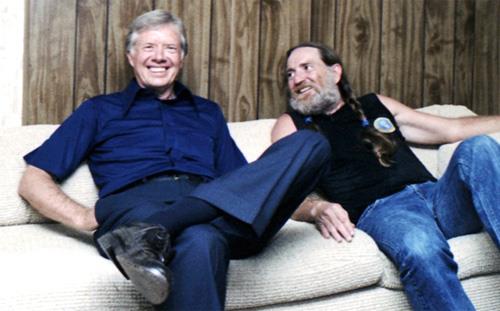 Jimmy Carter: Rock and Roll President (CNN). Free of the daily Trump turmoil treadmill (almost), the Atlanta-based all news network has a backlog of entertainment programming all set to schedule. First out is this heartening and toe-tappin' look at America's 39th president. At 96, he remains a shinning example of how to conduct a post-presidential career. The humanitarian and Nobel Peace Prize winner also embodied so much of what was cool about the '70s — a time when embracing the Allman Brothers Band could actually help get you elected to the highest office in the land. A couple of fellas named Willie Nelson and Bob Dylan also pay sincere homage. Equally impressive in clips and in retrospect: former First Lady Rossalyn Carter.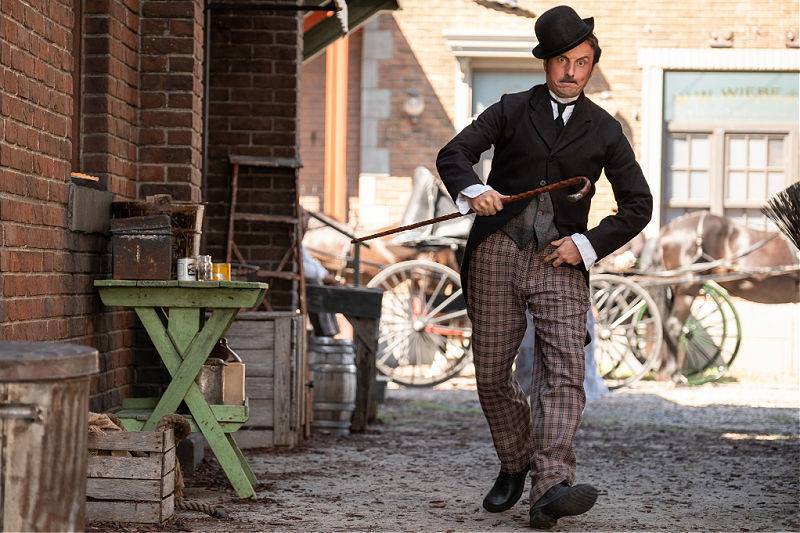 Murdoch Mysteries (CBC, CBC Gem). Being a silent movie buff and collector of 16mm films from that era, I had some trepidation upon hearing that the 14th season premiere of this historical dramedy was going to involve a music hall troupe from England. Hats off then, to showrunner Peter Mitchell, writer Simon McNabb and director (and star) Yannick Bisson for capturing the essence of an era with such aplomb. A young Charlie Chaplin did indeed tour North America with the Fred Karno troupe close to the time in which the episode takes place (1908). His understudy at the time, more than a decade before he teamed with Oliver Hardy, really was a young Stan Laurel (then Arthur Stanley Jefferson). In true Murdoch fashion, McNabb found a way to have Det. Murdoch invent a film style, inspire one of Buster Keaton's most iconic gags and help come up with Chaplin's Little Tramp costume and persona. Bowler hats off to Jonny Harris (and the costume department) for so ably aping the master and to podcast guest Hélène Joy for gleefully stepping into the shoes of Mabel Normand and other silent screen heroines.
Yearly Departed (Amazon Prime Video). Unlike "Death to 2020" this is more a stand-up comedy approach to the year from hell, delivered by a cast of funny women from a funeral parlor setting. Phoebe Robinson (2 Dope Queens) hosts, with Rachel Brosnahan (The Marvelous Mrs. Maisel), Tiffany Haddish, Natasha Legerro, Sarah Silverman and others letting it rip. What do they all see as "lost" in 2020? everything from casual sex to Quibbi is mourned. A brisk 70 minutes.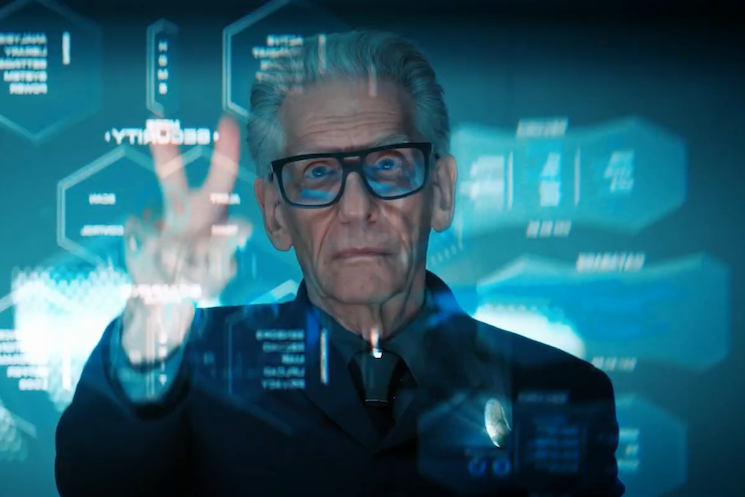 Star Trek: Discovery (CTV Sci-Fi Channel; CBS AllAccess). Starting with the season opener — a unique solo star turn for Sonequa Martin-Green as Michael Burnham — this third season has been the best yet. Leaping ahead 900 years seemed to really liberate the storytelling and the series has finally found the right balance between big-screen action and (sometimes too much) dialogue. The acting across the board has been muscular, with Michelle Yeoh going out with a bang as Philippa Georgiou (set to be spun off on her own series). Extra fun this season has been surprise guest stars such as David Cronenberg. My co-critic Sandra has watched every Mirror Universe minute and is all in for this Thursday's third season finale. Me, I'll embrace any show that suggests Buster Keaton is still the star gate to laughter in the 32nd century.