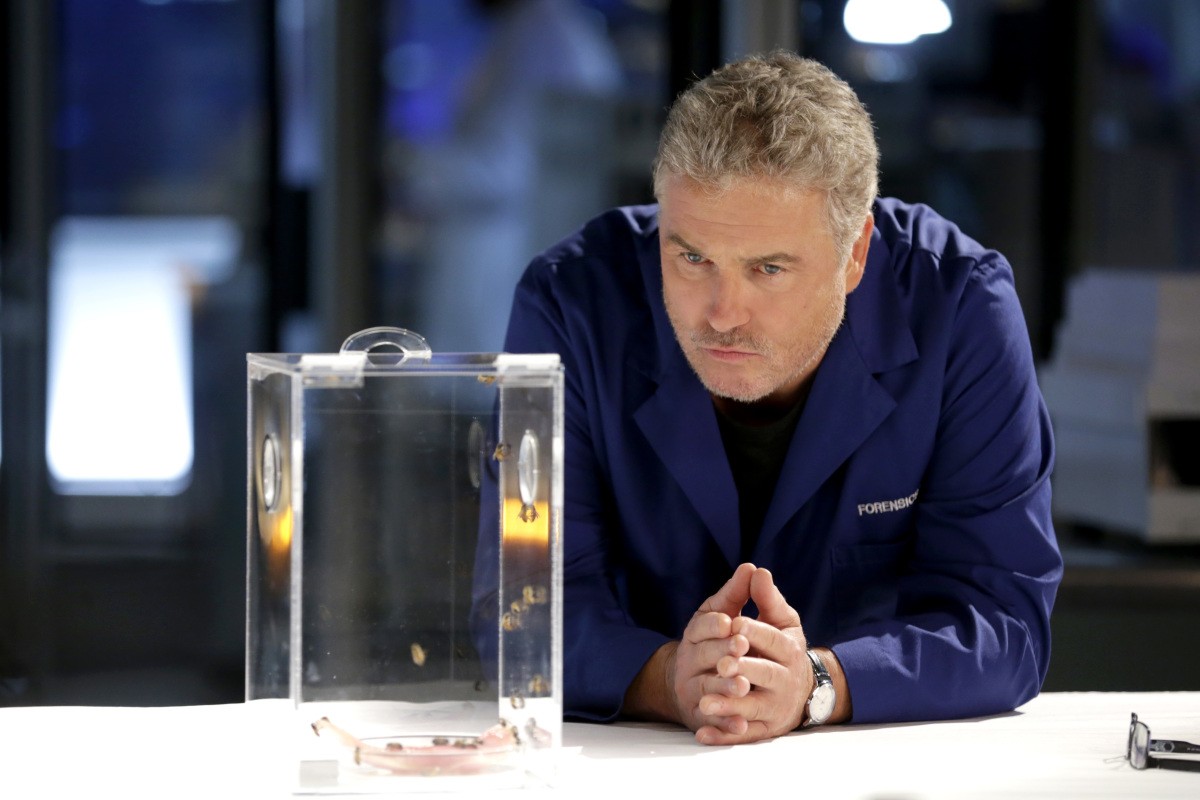 Global framed their 43 minute, virtual upfront presentation Wednesday with an old-fashioned "let's put on a show" approach. Food Network Canada host Noah Cappe kidded around as the director of the virtual video, introducing Corus execs such as Doug Murphy, Troy Reeb and Barb McKergow. Hey, it's been a long year in lockdown.
Things opened with a pep talk from daytime host Drew Barrymore, who urged Corus president and CEO Doug Murphy to "change out of those track pants."
He did seem to be wearing jeans. There was even a brief shot of him in a robe.
Murphy mentioned that we're all glad to put COVID times behind us and that it was time to recalibrate. There was brief talk of charity work and how four of the top five Canadian original shows were Corus Originals. He said he was also keen to put renewed emphasis on the Canadian star system. So, take a bow both of you, Jason Priestley and Cindy Sampson.
That led to 40 minutes of news about US acquisitions, although there is one new, scripted, Canadian original coming to Global this fall: Family Law. Shot in Vancouver, it stars Jewel Staite, Victor Garber, Zach Smadu, Genelle Williams and Lauren Holly, last seen in the Vancouver-based drama Motive. The show is about a dysfunctional family of lawyers who represent other dysfunctional families. A second dysfunctional season has already been ordered.
Corus programming boss Troy Reeb then took centre stage and announced it was Go Time (the theme of Wednesday's event) for a 10th season of Big Brother Canada. The series sat out a cycle at the beginning of the pandemic and returned this winter to lower ratings. Global hopes a return to a regular fall launch will put things right, three times a week.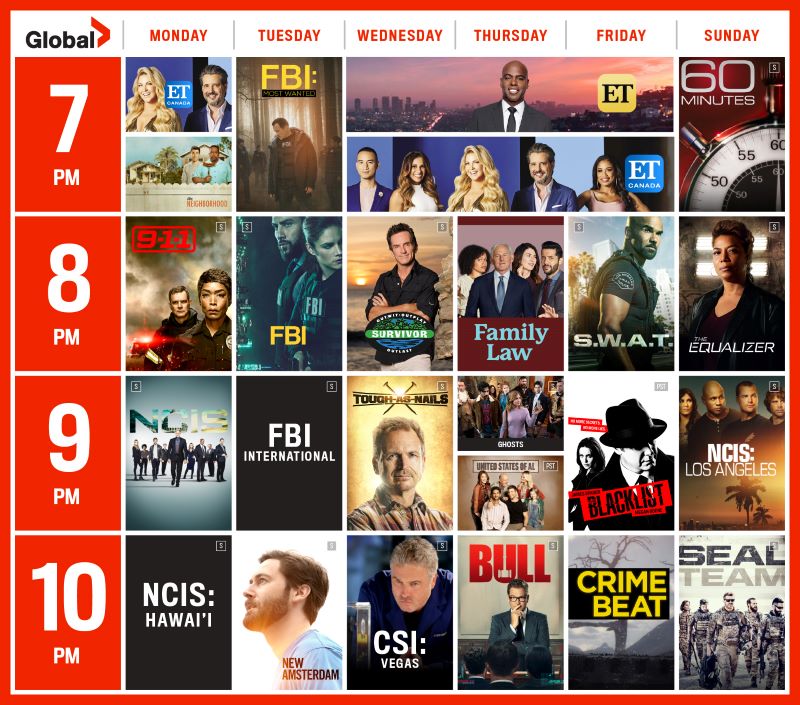 Then came an unholy barrage of FBI, CSI, NCIS and every other USA acronym show except CPO Sharkey. Dick Wolf gets three more hours of a Canadian network schedule to play with on Tuesdays this fall with FBI: Most Wanted at 7 p.m. followed by the original (well, not the original original) FBI at 8 and then then new FBI: Overseas at 9.
Wolf appeared on-screen and explained his uncle was an FBI agent. He must have had other family members who were cops, firemen, doctors, lawyers – maybe even criminals.
At 10 p.m. Tuesdays Global will run New Amsterdam. Don't worry, Dick Wolf will get that slot next year.
Global still gets your grandparents to sit up for NCIS, moved to Mondays next fall. Say "Aloha" to NCIS Hawaii at 10. To prove they can schedule shows with numbers as well as letters, 9-1-1 will air Mondays at 8 p.m. Global will have 16 hours of simulcasts in 2021-22.
Wednesdays will mark the return, after a year of isolation, of Global's all-time biggest money maker, Survivor. The next edition is already in production in Fiji. Jeff Probst even appeared at the end of the Corus reel with tips on how to hug, drink and do other things to celebrate.
Then more Tough as Nails and then at 10, another hour-long procedural, the new reboot of CSI called CSI: Vegas. "The Bitch is Back!" declared once-fired CSI regular Jorja Fox. William Petersen is also back for more money.
There is very little comedy on network TV next fall. Global has squeezed two half hours onto Thursdays: The United States of Al and, based on a UK comedy, Ghosts starring Rose McIver and Utkarsh Ambudkar. Smallwood, a Pete Holmes sitcom about an aspiring bowler, is set for mid-season.
Friday starts with yet another acronym show – S.W.A.T. Does Global buy these shows by the letter? Blacklist, still on, is there for you ad buyers on Friday. Global's Sunday goes 60 Minutes followed by The Equalizer, NCIS LA and Seal Team.
Reeb spent very little time talking about Global News, giving a nod to their regional streaming initiatives.
McKergow was up next to go into more detail on the streaming and specialty side. Stack TV has doubled the number of streams year-to-year she said, pointing out to advertisers that half the audiences using Global's app are watching shows in real time. There was talk of Tik Tok and Twitter Shops and influencer agencies. In the future, we learned, we will all buy appliances right off our TV screens.
People were reminded, as well, that Corus is the exclusive home of the new streaming service Peacock in Canada. Look for Bel Air, a drama reboot of The Fresh Prince of Bel Air with Will Smith among the producers. Hallmark will take over 50 per cent of W next season, so take that, people who hate Christmas movies.
At the end, Cheryl Hickey and Roz Weston came on from ET Canada and goofed on various ad folks who took part in red carpet-y skits. This would have played better live and in front of an audience, but hey when it is Go Time, it is now time.
I'm surprized Corus didn't make a bigger deal out of the robust year Saturday Night Live enjoyed on their network. For the first time ever, the 46-year-old comedy franchise emerged as the No. 1 series of the year stateside in the 18 to 49-year-old demo, the one most coveted by advertisers. I suspect the same is true in Canada.
All-in-all, Corus will ride these alphabet imports until the last ad dollar is deposited, and they look to be strong again Monday, Tuesday and Wednesday nights on Global. Tomorrow: the Bell/CTV Upfront.