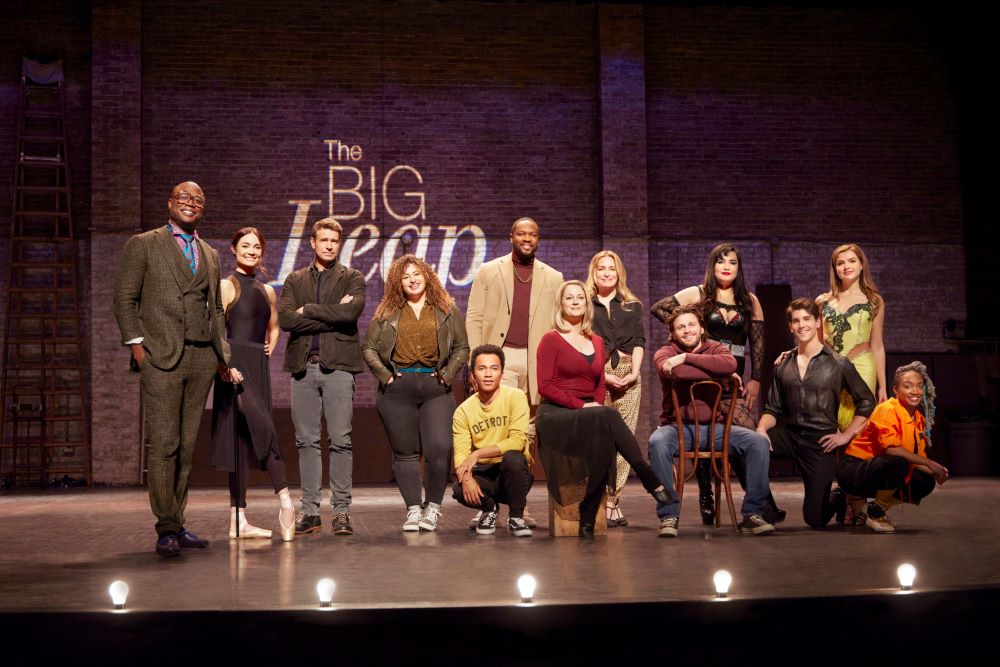 Last, but certainly not least among Canada's media companies to hold a virtual upfront to advertisers this week was Bell Media. Their pre-packaged ad reel went "live" around 2 p.m. ET and, while there was one drop out on my screen for a minute or two, it wrapped up at the 3:07 mark.
Bell boasted early on in their sales reel that this will be the 20th consecutive season as Canada's most-watched network. That's very likely to be true, although the media landscape has never been more divided, disruptive and unpredictable. Even Bell seems more focused on remaining most-streamed on apps and platforms that being most-watched live off screens.
This presentation is the first for CTV Post-Cos, as in Mike Cosentino, the media company's long-time show fetcher. It is also less Randy after the departure of rock 'n' roll TV boss Randy Lennox. Did the presentation seem, therefore, more corporate? Edited by accountants? Dry might be too strong a word, but it did take about half an hour to get to the sexy new show stuff. That left a long time for all those 25-year-old ad buyers to watch a bunch of dads talk about data until everyone is driven over to Tik Tok.
After some hellos from the stars of CTV's excellent drama original Transplant (shooting now in Montreal and returning early in 2022), BCE Vice Chair Wade Oosterman commandeered the eTalk set.
"Our mission is to help you and your clients win," he told the troops, adding Bell was doubling down on the hits. We have data our competitors don't have, he added. Bell's a better fit. Data is King. Do what I say or I will cut off your phone accounts!
Next came SVP Sales and Sports Stuart Johnston, sitting on a couch with his dog Hudson. As in Hudson & Rex? Does Rogers know about this? They did the bit where Stuart says CTV has all the diamonds in the… and the dog says, "Ruff!" That is comedy gold. Then Stuart started singing and I think even dressed up as Slash, although I might just be high from all the cookies and stuff Rogers and Corus sent in the last few days.
There was a ponderous, blue-screen message basically warning everyone about the importance of the "Canadian Media Ecosystem" being poisoned by OTTs, even if they are starting to pay taxes.
As with Rogers and Corus there was talk of diversity and indigenous committees. Bell singled out Cheekline Beauty as an indigenous brand set to come in for a little ad time on the network.
That's good, but a diversity-first message delivered by a series of middle-aged white guys kind of undercuts the vibe. Keep in mind, of course, this note comes from someone who aged outside every demo quite a few years ago now.
Speaking of younger demos, Bell announced Thursday that MuchMusic – once known as "Canada's Music Station" – is coming back as an all-new digital brand. Tik Tok and TSN's Bar Down will take them there, and oldie shows such as Video on Trial and Intimate and Interactive, will be part of the mix, as will a diverse new cast of VJs. Hey – wasn't Ed the Sock trying to run off with this brand?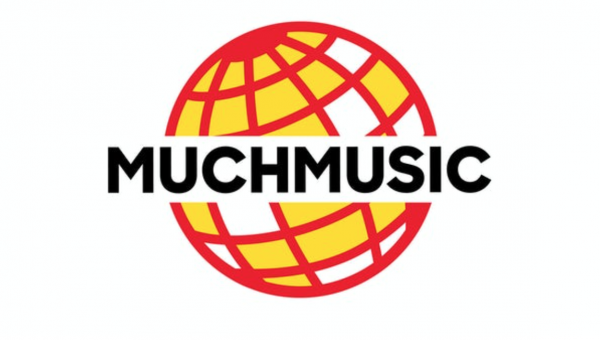 Karine Moses, SVP Content Strategy, got eTalked next and declared CTV will have 17.5 hours in simulcast next fall, more than Rogers or Corus (both stalled around 16 hours).
Perry MacDonald, SVP Ad Sales, ran a clip of TSN sportscaster James Duthie reaching for a diet cola to drive home how wunder kit SAM TV is all about the "precision of digital targeting." Then we heard from three young, female ad buyers who all said these data thingies were the future of TV because they took away their human biases. Goodness this went on way too long, although I don't have any data to prove this.
At the half hour mark my screen suddenly went blank. Two minutes later I rebooted and good thing too, they were finally getting to the shows. Testimonials started flying in, first from the stars of late night TV then prime time stars. Jenny McCarthy told us that The Masked Singer "is like a box of chocolate because you never know what you're going to get" – which is what she probably tells her un-vaccinated kids.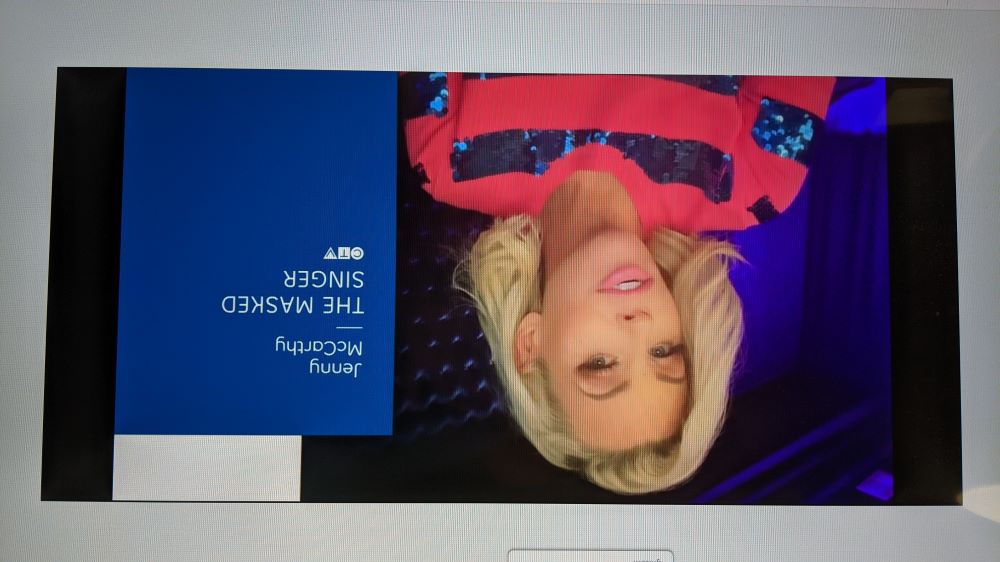 The positive side of CTV's star testimonials is that there are plenty of Canadians in the mix. Jon Montgomery said, yes, The Amazing Race Canada will return in 2022. Jann Arden, back for a third season of JANN this fall, also gave a shout out.
Finally Justin Stockman, Bell's VP Content Development, took the eTalk stage to sell the new season. CTV has the No. 1 AVOD destination, the CTV app. Its use shot up 250 per cent through COVID times. CTV heads into fall with the #1 Reality series, drama, comedy and new show in Masked Singer, Grey's Anatomy, The Conners and Call Me Kat. That Call Me Kat is the No. 1 new show tells you all you need to know about last year's network rookie crop. CTV is, once again. far ahead in news, both local and national.
Stockman says he skipped the obvious in shopping for imports, and by that he means Global and Rogers can have all those Dick Wolf shows. I applaud him for that, although those procedural hours cling to the Canadian Top 20 year after year.
His biggest roll of the dice this fall is, ironically enough, called The Big Leap. Scott Foley's among the stars in this feel-good drama that looks better than its hokey premise: a bunch of down-on-their luck, regular folks audition for a big budget song and dance show. Is the world ready for a series about people grasping at second chances after weathering tough times? That would be yes I'm thinking.
Another new import for fall is La Brea and this one is a tougher sell. A giant sink hole cracks open downtown Los Angeles, swallowing the area around the La Brea tar pits. That area needs redeveloping anyway, although its a shame to lose the Los Angeles County Museum of Art. Unlucky family members then fall way down into some prehistoric world beneath the earth's crust. Again, beats parts of the Valley.
A third hour-long drama is The Cleaning Lady. The clip was very Breaking Bad meets Transplant with a female lead. Could work.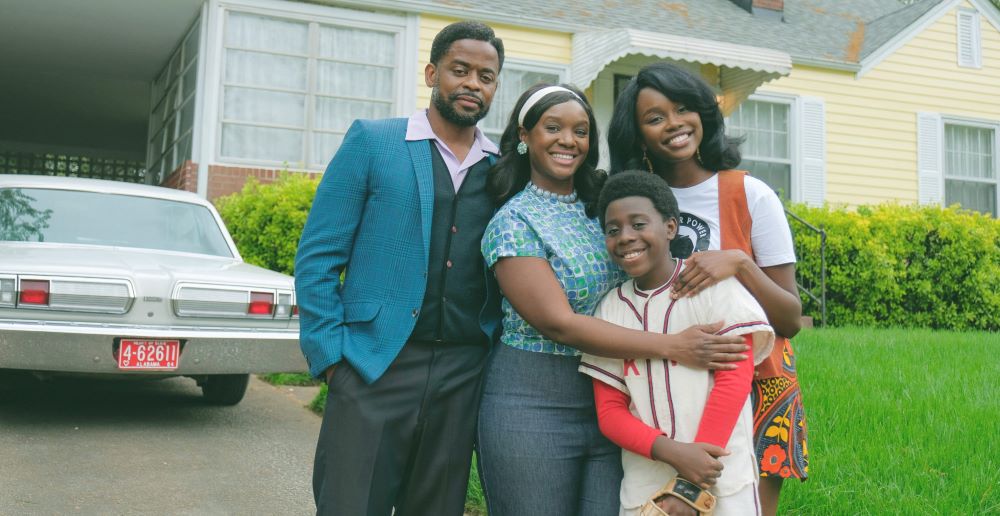 In new comedies, CTV nabbed The Wonder Years, ABC's re-boot of its late-'80s/early '90s gem. The POV this time is from a Black family's perspective, with Don Cheadle looking back as narrator. How is it different? Kevin Arnold in the original, for example, never had to have "the police talk" from his parents. The series is still set in '68, and the times do seem ripe for this revival.
Stockman held onto a clip of his new Canadian sitcom Children Ruin Everything for last and it looks like a welcome addition as well. Kurt Smeaton (Schitt's Creek) is creator with New Metric (Letterkenny) as producers. The title pretty much tells you all you need to know about this family sitcom and the cast seems winning.
Our pal Stuart Johnston returned at the end to repeat phrases such as "proprietary data sources." Everything timed out at 3:07 on my screen. Now – let the ad buying frenzy begin!