Aaron Sorkin takes liberties. The creator/executive producer of The West Wing moved a few facts around in telling the story of electronic television inventor Philo T. Farnsworth with his Broadway play "The Farnsworth Invention" (2007). For one thing, he wrote that Farnsworth was defeated in court by wiley RCA boss David Sarnoff over his patent for the invention. Farnsworth in fact won his case; Sarnoff, however, ripped him off anyway.
Sorkin's turns his latest take on TV history on two people who sold more TV sets than anyone before or since — Lucille Ball and Desi Arnaz. They're played by Nicole Kidman and Javier Bardem in "Being the Ricardos," coming to theatres Dec. 10 and to Amazon Prime Video Dec. 21.
The trailer, above, looks intriguing. J.K. Simmons looks like William Frawley; Nina Arianda plays Vivian Vance. (Ricardo neighbours Fred and Ethel Murtz in I Love Lucy). Also glimpsed in the trailer is Tony Hale (Veep) as I Love Lucy showrunner Jess Oppenheimer and Hale's Arrested Development castmate Alia Shawkat as Lucy series writer Madelyn Pugh.
I Love Lucy premiered 70 years ago last week, so this serious look at the sitcom that began all sitcoms is overdue. Ball and Arnaz's story has it all — fame, fortune, romance and heartbreak; even cultural change and red scare McCarthyism. It has sold a lot of books and spawned a recent podcast.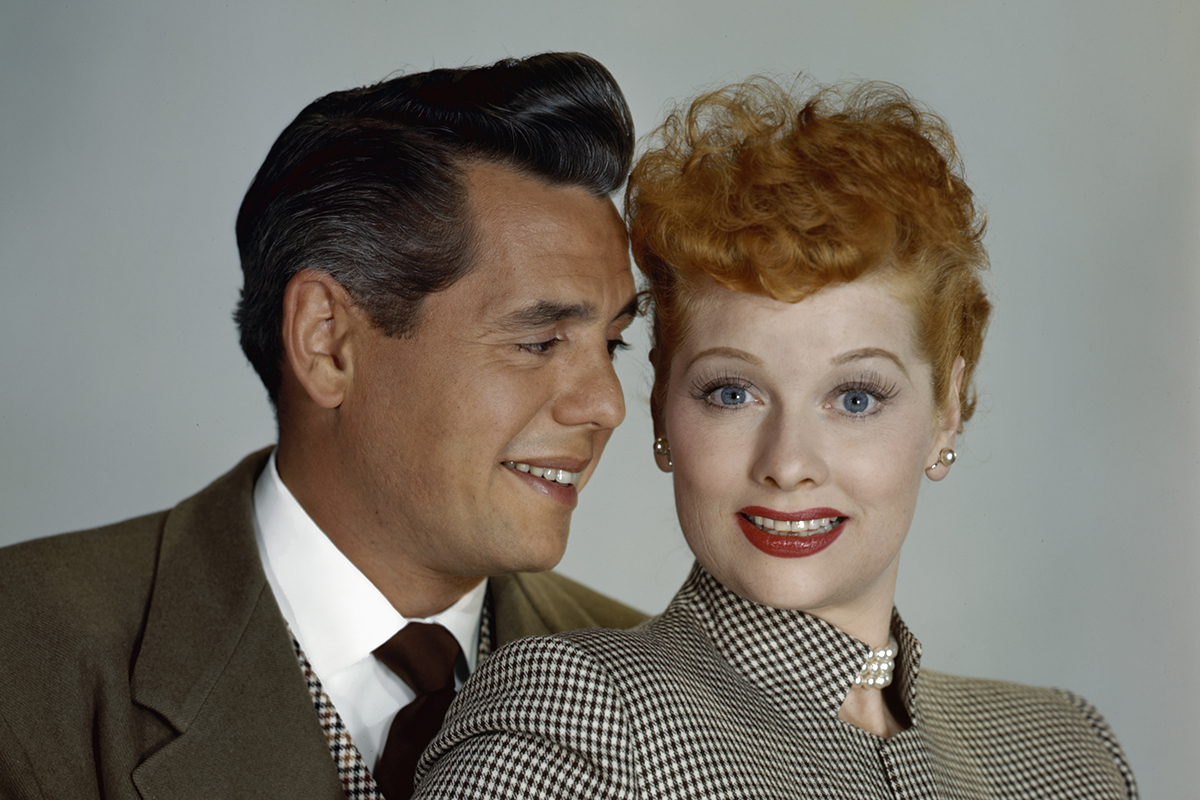 Ball's daughter, Lucie Arnaz, visited the set and has posted some quibbles already, suggesting Sorkin has some 'splainin' to do about his facts. She also says, however, that anyone who thinks Kidman has been miscast should hold their fire. Kidman, at 54, does seem a bit old to play Lucy in her prime — until you realize that Ball was already 40 when I Love Lucy first premiered in 1951 — and was almost 50 when The Lucy-Desi Comedy Hour ended in 1960.
The above clip, with a peek at Kidman as Lucy in the famous grape stomping scene, does look, well, vintage.
Hey, if Kidman and Bardem can come anywhere close to John C. Reilly and Steve Coogan's spot-on portrayals of Laurel and Hardy in 2018's "Stan & Ollie," that will be reason enough to pop a few corks.