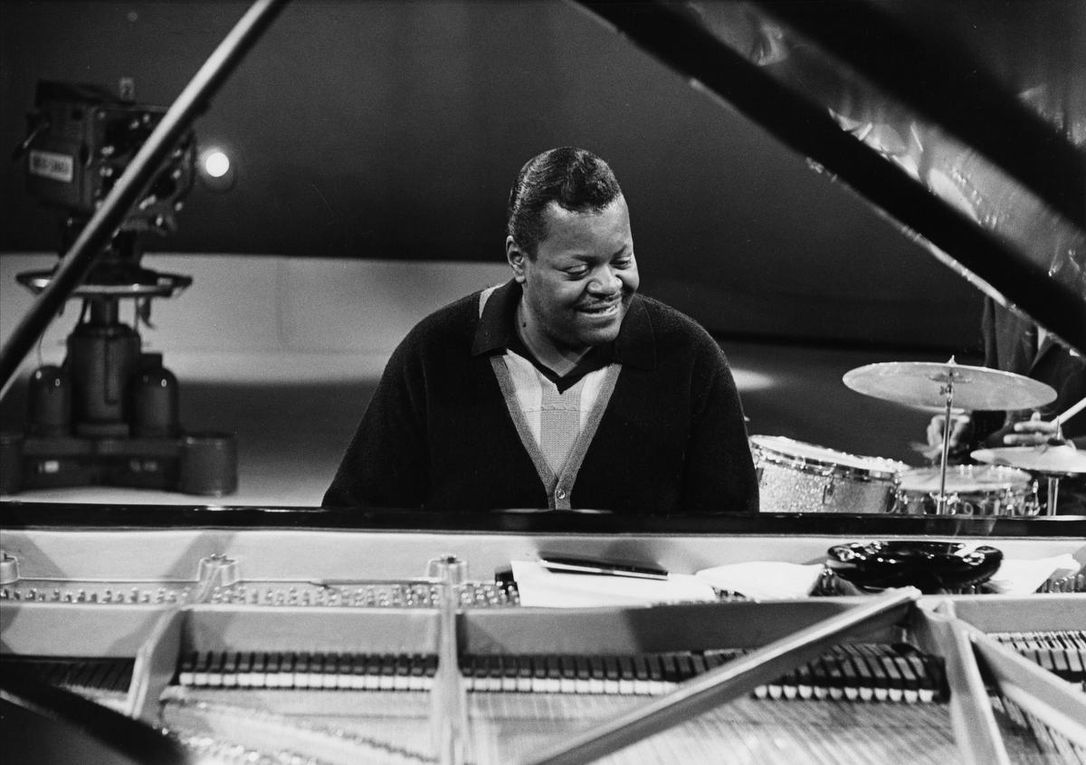 Way back when I was a high school student working as a busboy at a restaurant at Ontario Place, I was able to see several unforgetable concerts at the Forum.
This was a beautiful, hillside venue, an outdoor theatre-in-the-round that sat three thousand in the circular stands and another four thousand on the surrounding hillsides. Sadly, it was razed decades ago and replaced by the larger Molson Amphitheatre (now known as the Budweiser Stage). When I was in my mid-teens in 1973 and '74, it was where I had my mind blown by Chuck Berry, Victor Borge and Don McLean.
Another concert that stands out to this day was hearing the Oscar Peterson trio. Peterson, a native of Montreal's Little Burgundy neighbourhood who was later a Mississauga resident, had already been lauded for decades as the "Maharaja of the keyboard." If I remember correctly, he was joined on the night I saw him by two of his most accomplished accompianists, bassist Ray Brown and guitarist Joe Pass.
As noted by several musicians on the documentary "Oscar Peterson: Black + White," it sounded like two guys playing the piano that night. Two exceptionally talented, wildly inventive guys.
The other thing I remember is how the trio moved through each song as one. Peterson was as dedicating to making the other two sound great as they were to giving him centre stage. That experience all came back to me while watching "Oscar Peterson: Black + White," a hit last September at the Toronto International Film Festival. It premieres Friday on Crave.
Directed by Barry Avrich, and produced by Avrich and Mark Selby, the film features a Who's Who of jazz musicians past and present, including Quincy Jones, Bradford Marsalis, Jon Batiste, Herbie Hancock and even big fan Billy Joel. There are great clips as well, all crisply edited by Nicolas Kliman, of Nat King Cole (whose trio was a big influence on Peterson), Art Tatum (a jazz legend who also inspired the Canadian), Duke Elington, Ray Charles and others all paying homage to the greatest pianist they ever saw.
There are also contemporary performances of Measha Brueggergosian and Jackie Richardson singing his work, as well as commentary from the likes of Ramsey Lewis and Cornell West touching on Peterson's role as a cross-over artist of colour. Peterson, whose parents were from the West Indies, faced the same systemic racism other African-Canadian and African-American musicians and entertainers faced throughout much of the 20th century. His manager, impresario Norman Granz, fought hard for his Black musicians to stay at the same hotels and eat at the same restaurants as White performers.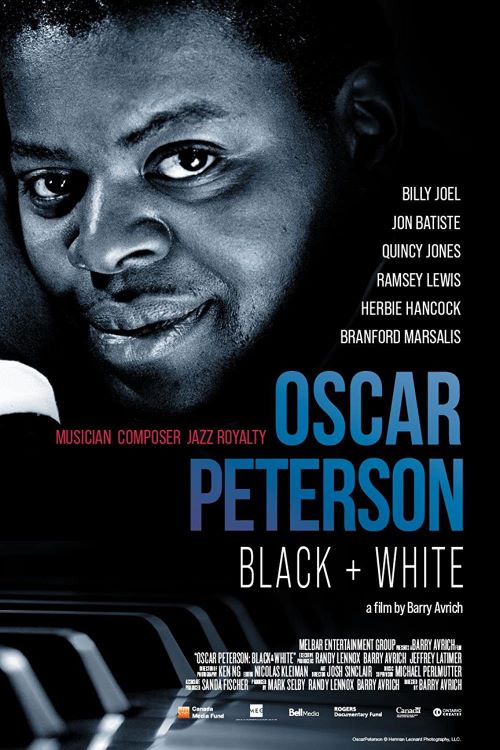 Selby, a piano player himself who was a Royal Canadian Air Farce producer, told me the filmmakers searched the world for footage of Peterson. This led them to some rare clips from the CBC archives as well as an abandoned BBC project. The many clips allow Peterson to narrate his own life story throughout the documentary.
The other important voice in the work is Peterson's widow, Kelly Peterson. She was wife No. 4, the one who lasted. Their meeting and subsequent togetherness is the love story that brings harmony to this true life tale. I had the pleasure of interviewing Kelly for an article about the documentary appearing Thursday in The Toronto Star. You can find the link to that full story here.
Peterson died in 2007 at the age of 82. Kelly is dedicated to sharing the joy of his work captured in over 200 recordings during a very busy life. Her aim now is to shed more light on Peterson's skill as a composer. "Hymn to Freedom," and "Canadiana Suite" are popular works showcased in the documentary. Among other things, Kelly is moving forward on plans to issue an orchestral release of an "African Suite" he composed that has never been heard in its entirety.
Kelly also had the cool idea of having great pianists from Canada and around the world record Peterson's works on his very own, 97-key Bosendorfer Imperial 290 piano. That effort has already resulted in recent album collections of the pianist's work. They include Oscar with Love, a handsome collection of songs either written by or for Peterson, featuring everyone from Robi Botos, to Chick Corea to Michel Legrand to Dave Young at the keyes. Some of the compositions have never been previously recorded.
In the meantime, starting Friday on Crave, viewers can enjoy listening to this incredible jazz genius perform throughout this spirited salute to "Oscar Peterson: Black + White."