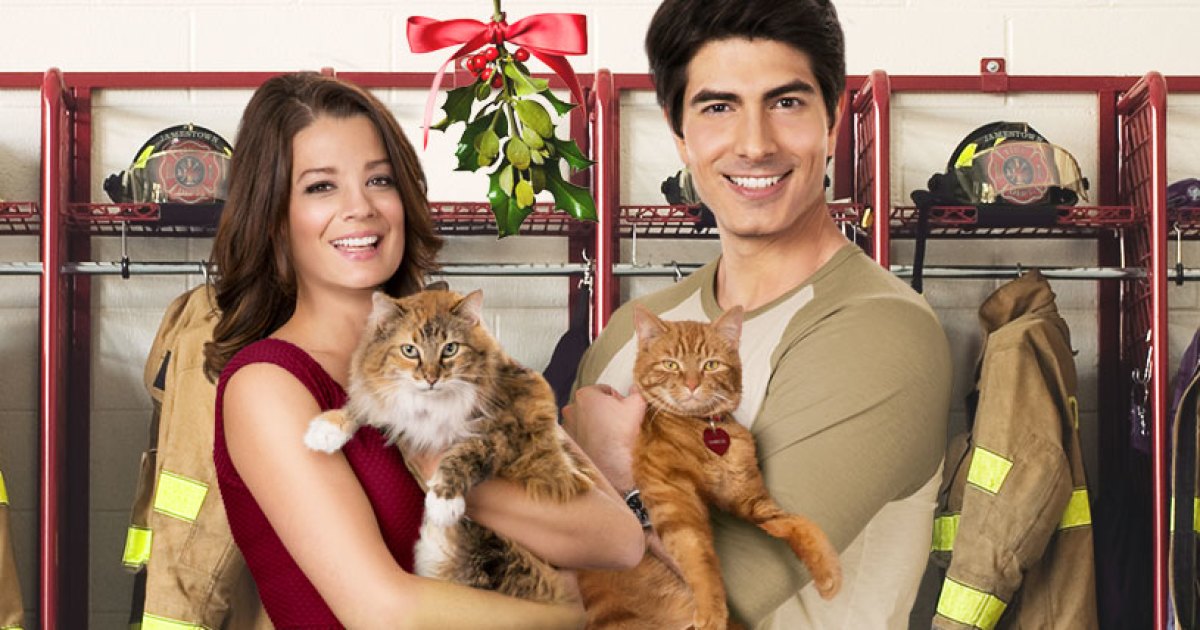 If you're into romantic Christmas movies at this time of year, how could you possibly resist one titled, "The Nine Kittens of Christmas"?
Not very easily according to rating returns for the US premiere. An estimated 3.4 million viewers watched "Nine Kittens" on Thanksgiving night in America on the Hallmark Channel. It stands as the most-watched US movie premiere of the year to date among 18-34-year-olds.
The movie, directed by Calgary-native David Winning and shot in British Columbia, premieres this Sunday, Dec. 5 on W Network.
The film stars Brandon Routh ("Superman") and Kimberley Sustad (Travelers) in a romance about cat lovers thrown together again while tasked with finding homes for a litter of kittens. Gregory Harrison, whose TV resume dates back to Trapper John, MD and Falcon Crest, also stars.
All three actors played the same characters in th 2014 Hallmark movie "The Nine Lives of Christmas," so this is a long awaited sequel.
Winning, who has directed 20 Hallmark movies in Canada over the past six or seven years, talks more about "Nine Kittens" and other highlights of his career in a recent episode of brioux.tv the podcast. You can go directly to that episode by clicking the blue and white arrow below.