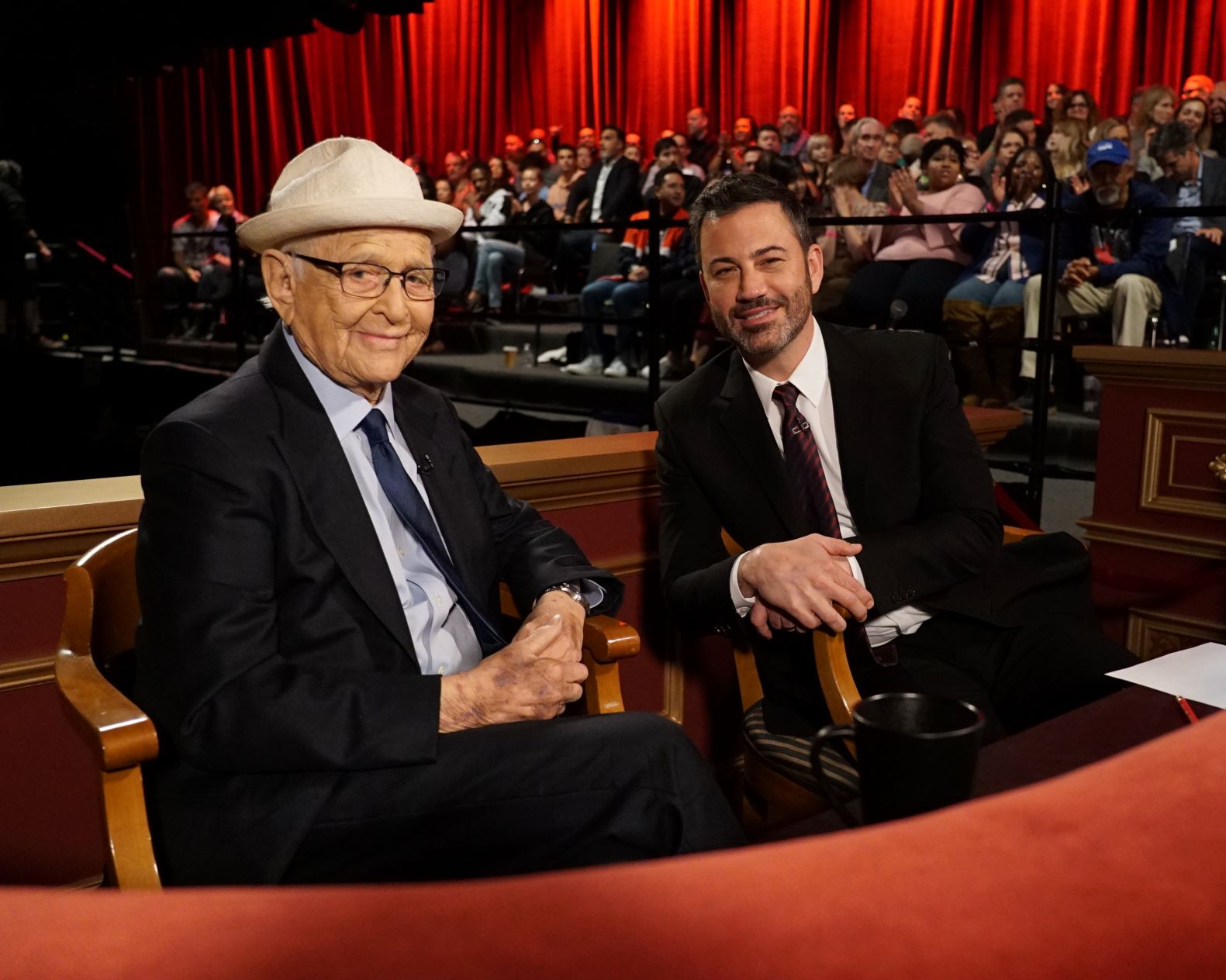 How into TV from the '80s is Jimmy Kimmel?
He's this into it as he told reporters last week in a conference call for Live From in Front of a Studio Audience: The Facts of Life and Diff'rent Strokes (airing Tuesday on ABC).
"Many years ago, Gary Coleman was selling a pair of his pants on eBay," said Kimmel of the diminutive Diff'rent Strokes star who died at 42 in 2010. "I purchased those pants from him and they hung in our studio for around ten years ‑‑ much like a championship pennant would at a baseball stadium."
That is into it. Kimmel grew up in Las Vegas and watched plenty of sitcoms in after school reruns. Many were co-created by Norman Lear, the 99-year-old TV legend by his side on these new recreations.
Not only did hee watch thse shows, " you kind of learned how to be a teenager from them," said Kimmel.  "And those are the shows, I think, that get people excited about seeing them as adults and get the actors excited about playing them as adults."
The idea behind the latest recreations was to cast adult actors to play the original TV teens. The cast they've lined upis the most star-studded yet: Jennifer Aniston, Kevin Hart, John Lithgow, Kathryn Hahn, Gabrielle Union, Allison Tolman, Damon Wayans, and Ann Dowd among others, including Jon Stewart.
There has not been a "Live" recreation special for two years. Partially that is due to scheduling conflicts with the actors involved, but mostly it had to do with the first few waves of the COVID pandemic. As Kimmel says, "in order to do 'Live in Front of a Studio Audience,' you have to have a studio audience and so I think that was probably our biggest obstacle."
Read more about Tuesday's special, including my attempt to get Kimmel to spill the beans as to who sings the theme songs (both co-written by the late Alan Thicke), at this article I wrote for Zoomer Everywhere.
Thanks also to Canadian networks for not simulcasting these highly-rated specials. That allows Canadians to watch the ABC feed, and see the cool retro promotional spots made to promote ABC's current lineup. Past Live From in Front of a Studio Audience shows have featured promos cut with the same style and energy as you'd see in the '70s (such as the one above for A Million Little Things), so hoping they do it again Tuesday night with an '80s spin.