Did you know that there are three German Shepherds who take turns playing Rex on Hudson & Rex — and that one is called in for the kissing scenes?
The series returns for a fifth season this Sunday, September 25, on Citytv. You can hear the Hudson half of the series, John Reardon, now as the latest guest on brioux.tv: the podcast.
Diesel vom Burgimwald, of course, is thee top dog on the series but his nephew Iko steps in for high jumps and other stunt scenes. Then there is Izzy, who Reardon says handles the romantic work.
"Diesel's more of an impromptu licker," Reardon explains. "He doesn't like to lick on cue."
Okay, down boy, sit. Stay.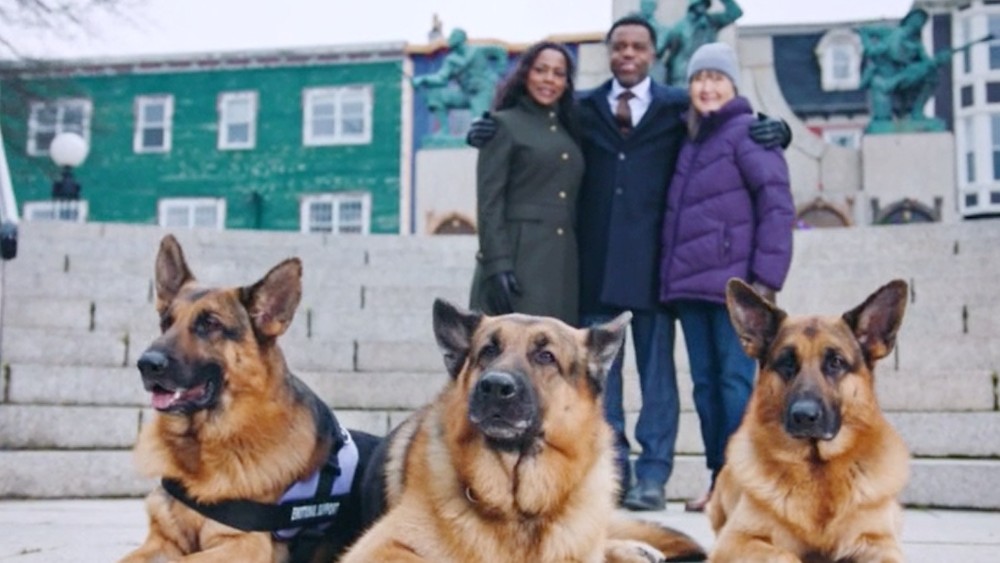 Reardon, a Halifax native, worked on such Vancouver productions Continuum and Arctic Air before becoming Det. Charlie Hudson on the St. John's-based series Hudson & Rex. He even survived, as he says on the podcast, an early stint on Trailer Park Boys!
Season five will consist of 20 new episodes. It will pick up the will-they or won't-they romantic storyline between his detective character and Sarah (Mayko Nguyen). Will they share custody of Rex? All three of them?
Reardon also talks about the passing last April of Paul Pope, the resourceful executive producer who was a major force in the Newfoundland film and TV industry. "It's amazing how many people on the show got their start from Paul," says Reardon.
The actor ends the podcast with his all-time favourite TV theme song. Wouldn't you know it? That series is also a show about a dog. Please click on the blue and white arrow above to be directed directly to the podcast.