Strays star Nicole Power has gone from Kim's Convenience to Kim Cattrall.
The busy Newfoundland native, whose CBC series Strays is back Tuesday nights on CBC and CBC Gem, is currently finishing up the first season of another shot-in-Toronto series, Glamorous.
The upcoming Netflix series stars Cattrall as a power player in the cosmetic business. Power's character comes to do business, and drama ensues.
As she says on the podcast, Power originally read for another character on the new show, but was happy the producers called her back to play somebody "who really plays to my strengths."
As for Strays, she's back as Shannon Ross, manager of a Hamilton animal shelter.
"Animals play s a bigger role this year," she says about all the critters on the comedy, most of which come from a real shelter.
Power has a rescue dog of her own and some members of the cast and crew have adopted cats and dogs straight from the folks supplying animals for the series.
Shannon also has her hands full with a new romantic interest, Travis, played by Dennis Andres (from Workin' Moms).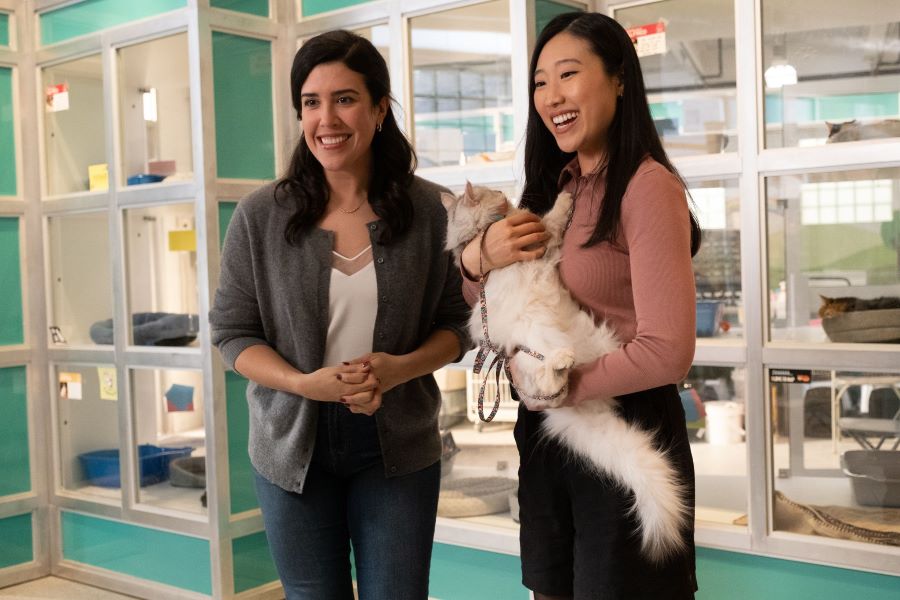 Power also talks about growing up down the street from Rick Mercer's parents and the call she got from Rick to congratulate her on Season 2 of Strays.
Then there is the comedienne she most admires who was a star decades before Power was even born — Carol Burnett. Power loved catching reruns of The Carol Burnett Show when she was young and really got hooked after catching the comedienne's more dramatic turn in the musical "Annie."
Finally, Power sings a line or two from her favourite all-time TV theme song, which is all about "the lady in red when everyone else is wearing tan…" It's all on the latest episode of brioux.tv: the podcast. Simply click on the blue and white arrow above to link directly to the conversation.