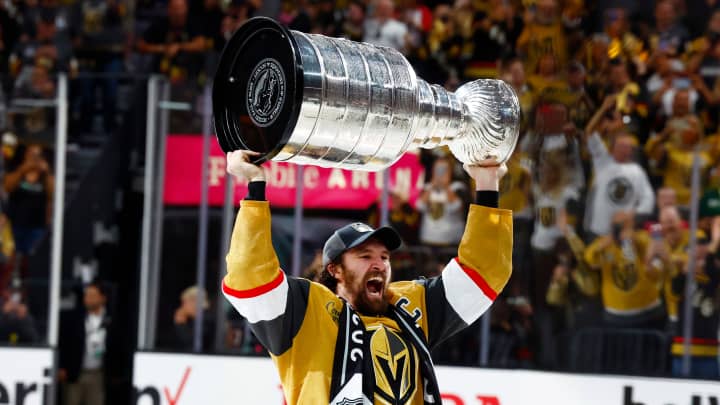 According to overnight estimates, Tuesday night's final game of the 2023 Stanley Cup drew a combined CBC and Sportsnet National audience of 2,124,000 viewers ages 2+ across Canada.
The 9-3 victory by the Las Vegas Golden Knights over the Florida Panthers came in the fifth and final game of the series. The game action drew 884,000 viewers on CBC plus another 1,240,000 on Sportsnet National. The post-game show, where the Stanley Cup and the Conn Smythe trophies were presented, drew a combined total of 1,279,000 viewers on CBC and Sportsnet.
The Canadian viewing audience for the game was slightly less than half of the peak number of viewers drawn by the Toronto Maple Leafs in their opening round action vs. the Tampa Bay Lightning. Leafs round 1 clincher drew close to 4.4 million viewers in overnight ratings.
In the U.S., despite the all American final, the Stanley Cup clinching victory by the Knights was the smallest Game 5 audience in 29 years dating back to the Rangers-Canucks series. An estimated 2.72 million viewers watched the game on TNT and TruTV. The move away from ESPN and NBC clearly had an impact.