This year, November is really September. All those network favourites postponed due to COVID and delayed due to strict safety protocols are finally back this month. We're talking just about everything scripted: NCIS, Grey's Anatomy, Blacklist, FBI, Chicago Fire, Law & Order: SVU and even sitcoms such as Young Sheldon and Mom and Canadian shows such as Private Eyes.
This is welcome news for Canadian private networks who earn big dividends off simulcasted imports. Global, CTV and Citytv programming execs are all hoping that absence still makes the heart grow fonder. On the other hand, Netflix, Amazon and Disney+ are hoping that now that you've been streaming, you'll never go back.
SUN/NOV 1
Masterpiece: "Roadkill" (PBS). Hugh Laurie plays a troubled politician in this British thriller written by David Hare.
MON/NOV 2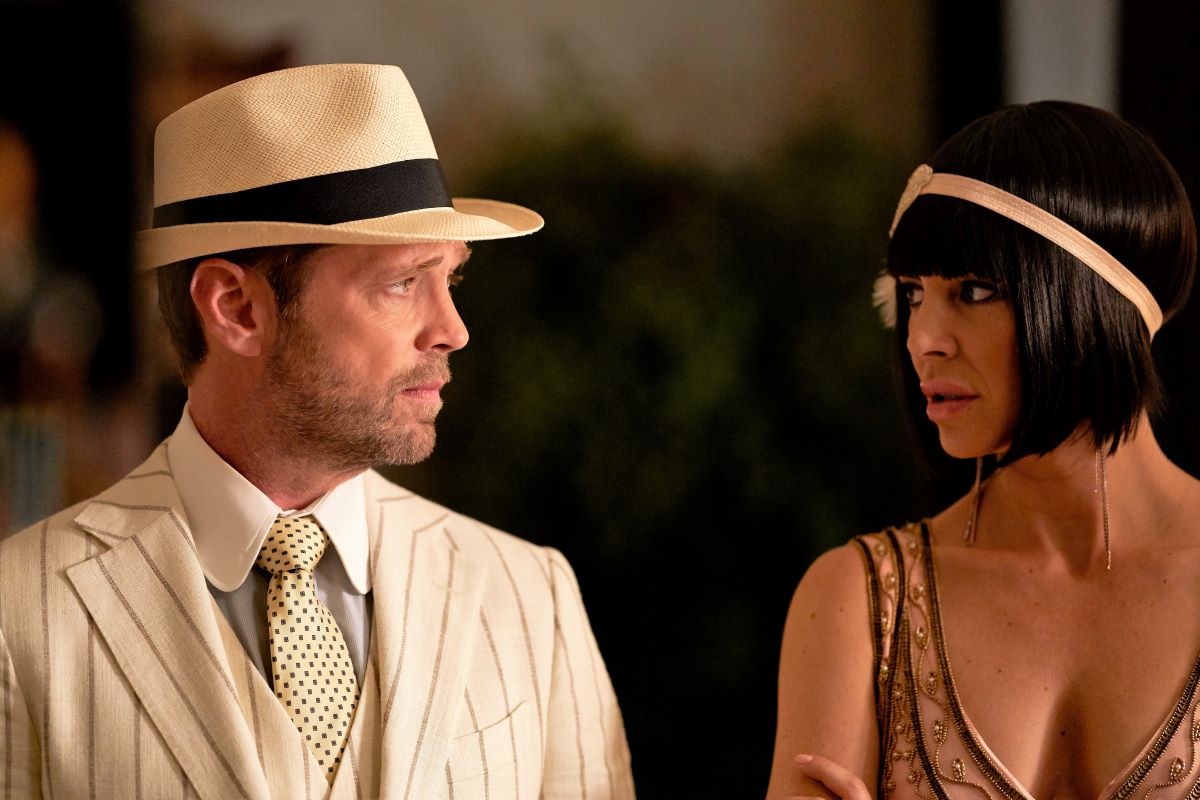 Private Eyes (Global). This Toronto-lensed series does well no matter how much Global kicks it around its schedule. It returns for a fourth season of 12 new episodes. Joining Shade and Angie this season is Keshia Chanté as Angie's friend and paramedic Mia Torres and Supinder Wraich ( The Beaverton) as Danica's girlfriend Kate. Guest stars include Erica Durance ( Saving Hope), Katie Boland ( Reign), Aaron Ashmore ( Killjoys), and Eric Peterson ( Corner Gas), along with renowned personalities Chris Candy, HGTV Canada's Scott McGillivray, Toronto Raptors head coach Nick Nurse and golf pro Mike Weir.
The 2020 SNL Election Special (NBC. Global). The cast unleashes one last taunting.
The Price is Right at Night (CBS). Come on down to this special edition of the daytime game show. Joining bearded host Drew Carey is the cast of The Neighborhood, who will compete for prizes in support of The Boys and Girls Clubs of America. Gamers include Cedric the Entertainer, Max Greenfield, Beth Behrs, Tichina Arnold, Sheaun McKinney, Marcel Spears and Hank Greenspan.
TUES/NOV 3
U.S. Presidential Election coverage (every news channel and major broadcaster). Apparently there's some sort of election going on south of the border.
Stephen Colbert's Election Night 2020: Democracy's Last Stand: Building Back America Great Again Better 2020 (Showtime, Crave). Commercial free; begins at 11 pm ET. Guests will include American radio presenter and author, Charlamagne Tha God, and hosts Alex Wagner, John Heilemann, and Mark McKinnon of The Circus.
Votegasm 2020: What Could Go Wrong? (Again) (Comedy Central; CTV). Special hour-long, live episode of The Daily Show.
WED/NOV 4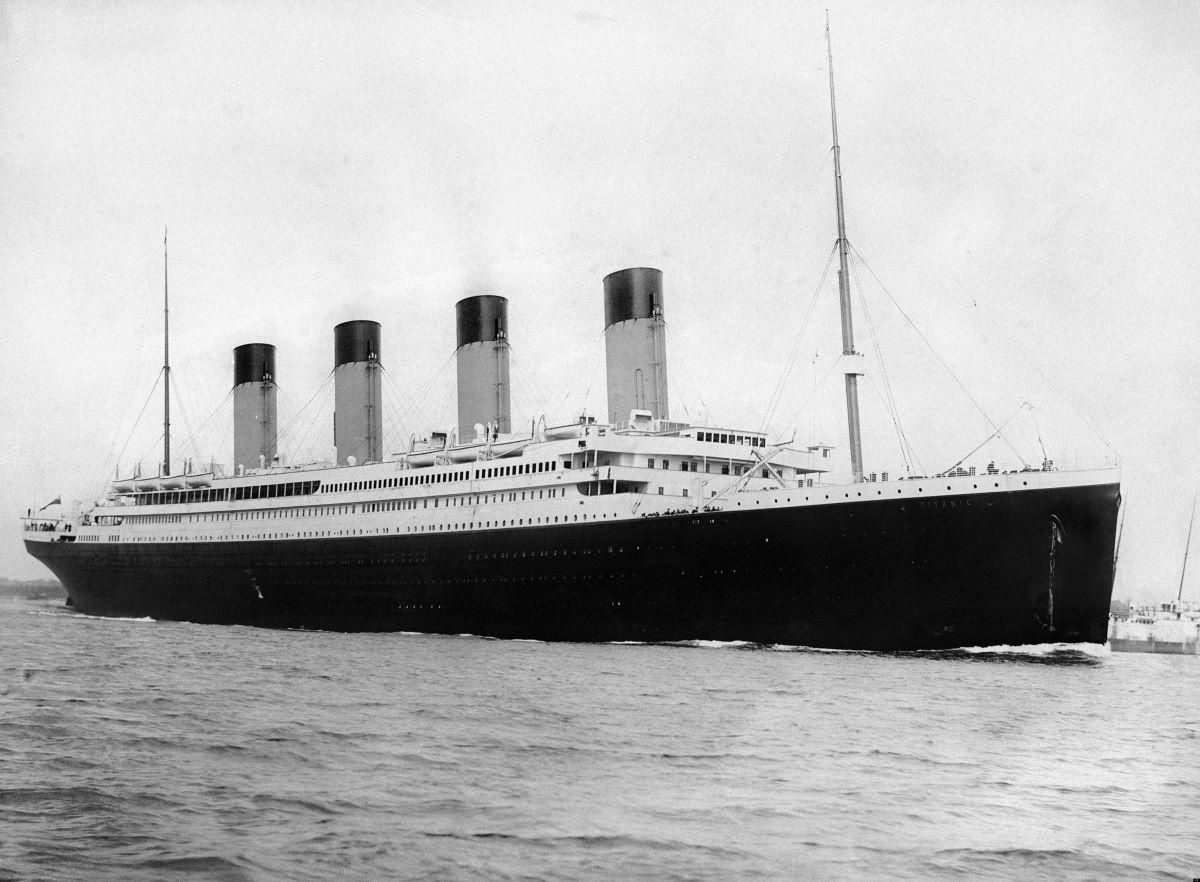 Secrets of the Dead: Abandoning the Titanic (PBS). Interesting how PBS schedules this the day after Trump is lost at sea. A team of investigators search for the identity of a mystery ship that turned away from the "unsinkable" Titanic in its darkest hour. Was it the SS Californian? Way to go, Capt. Stanley Lord!
THURS/NOV 5
B Positive (CBS, CTV). This new Chuck Lorre sitcom stars Canadian Thomas Middleditch (Silicon Valley) as a divorced man in desperate need of a kidney. He gets one from a woman from his past (Annaleigh Ashford). Kether Donohue, Izzy G, and Sara Rue also star, while Linda Lavin, Briga Heelan, and Bernie Kopell have recurring roles.
Mom (CBS, Citytv). Season premiere.
Young Sheldon (CBS, CTV). Season premiere. Young Sheldon is now 35.
FRI/NOV 6
El Presidente (Amazon Prime Video). A small town soccer coach somehow winds up as head of the Chilean soccer association. Sounds like a South American Ted Lasso, although our hero in this story is mixed up with the FBI and a soccer corruption storyline.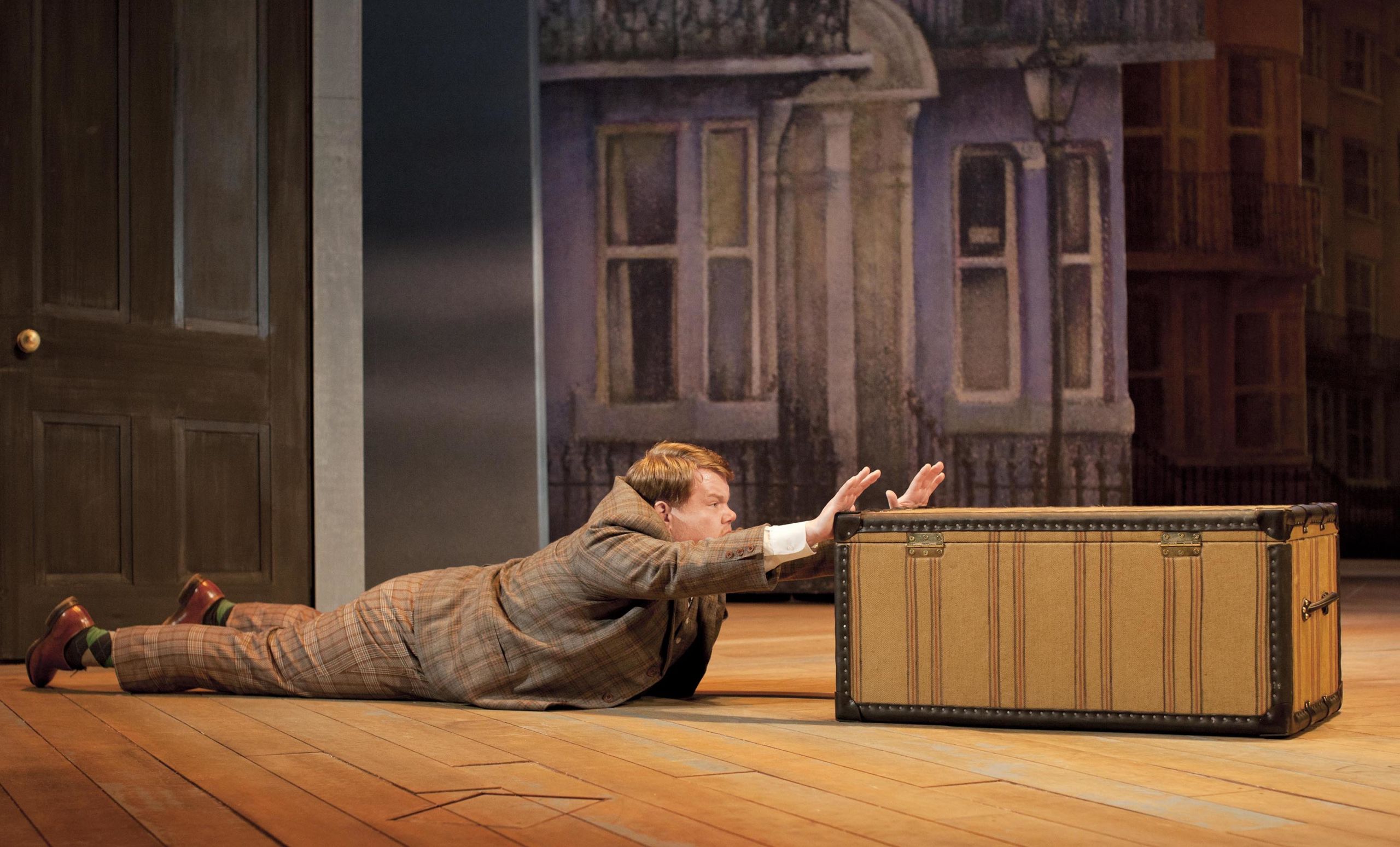 Great Performances (PBS). Broadway has been dark most of this year. PBS raises the curtain with its fourth anual "Broadway's Best" salute, running Fridays Nov. 6 – 27. Things kick off on this night with "One Man, Two Guvnors," featuring late night talk show host James Corden in his Tony Award-winning role. Future episodes feature salutes to "Fiddler on the Roof" and Irving Berlin's "Holiday Inn."
SAT/NOV 7
Trouble in the Garden (CBC, CBC Gem). This Whistler and Sudbury Film Festival hit stars Cara Gee, Fiona Reid, Frank Moore and Jon Cor. It deals with the aftermath of the "Sixties Scoop," a shameful practice of separating indigenous children from their families and putting them in foster homes. This occurred after the upheavals caused by the residential school system. The film is a collaboration between filmmaker Roz Owen and national advocate and relocation survivor Raven Sinclair.
2020 Rock and Roll Hall of Fame Induction Ceremony (HBO). Bumped from May, this year's ceremony honours The Doobie Brothers, T Rex, Whitney Houston, Depeche Mode, Nine Inch Nails and The Notorious B.I.G.
American Valor: We Stand Together (ABC, CBS, NBC, Fox and CW). Terry Crews hosts this salute to American servicemen and women from the past 75 years, with an added nod to front line workers fighting the spread of COVID-19. Kevin Bacon, Pierce Brosnan, Laurence Fishburne, Ed Harris, Tracy Morgan, Chris Pine and Renee Zellweger join presenters Trace Adkins, Dennis Quaid, Gary Sinise, Alex Trebek, Charlie Weber, Rita Wilson and Bellamy Young.
SUN/NOV 8
Moonbase 8 (Showtime, Crave). Judging from the trailer this looks like The Three Stooges in Orbit. Fred Armisen, John C. Reilly and Tim Heidecker star as unlikely astronauts in training at a lunar base simulator in Arizona. A six-episode series.
NCIS: Los Angeles (CBS, Global). Sesson premiere.
NCIS: New Orleans (CBS, Global). Season premiere.
MON/NOV 9
Industry (HBO, Crave). This eight-episode drama follows a group of college grads competing for a job at a big London bank. Lena Dunham directs the opener. Created by newcomers Mickey Down and Konrad Kay.
TUES/NOV 10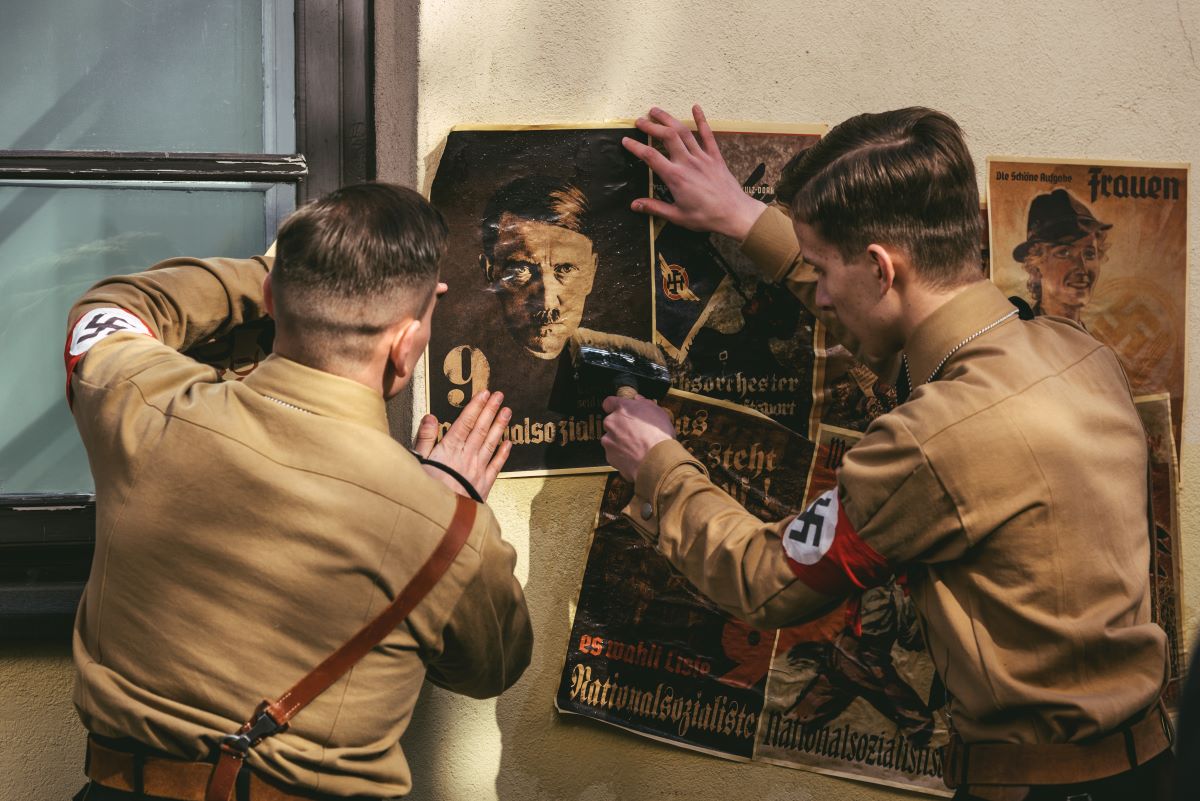 Rise of the Nazis (PBS). This three-part series, which melds dramatic reconstruction with documentary footage as well as interviews with historians, examined how Adolf Hitler and the Nazi Party seized power in Germany in the 1930s. Spoiler alert: it didn't end well. Thank goodness this could never happen in a democracy today.
A Teacher (Hulu). Kate Mara and Nick Robinson star in a tale about a Texas high school teacher's affair with her underage student. A 10-episode adaptation of Hannah Fidell's 2013 feature film.
WED/NOV 11
Eater's Guide to thr World Traveler (Hulu, Crave). Maya Rudolph narrates a seven-episode traveloque series from the people behind the dining website Eater.
The Liberator (Netflix). A four-part series, bleding live action and animation and set during WWII and based on the nonfiction book "The Liberator: One World War II Soldier's 500-Day Odyssey."
S.W.A.T (CBS, Global). The Shemar Moore-led military drama returns for a fourth season.
Chicago Fire, Chicago PD, Chicago Med (NBC, Citytv). All three Dick Wolf produced procedurals return on the same night. On Med, the entire staff at Chicago Med adjusts to the new normal of the pandemic.
THURS/NOV 12
Alex Rider (Amazon Prime Video). Based on the best-selling books, Alex Rider is about a London teen (Otto Farrant) who has been trained since childhood to be a super spy. Here he goes undercover in a remote boarding school in order to investigate his uncle's mysterious death.
Law & Order: SVU (NBC). Back for a 55th season. People, get up off the couch and give your head a shake!
Grey's Anatomy (ABC, CTV). A two-hour season premiere finds every single character has died of old age.
Station 19 (NBC, Global). The firehouse drama is back for another year.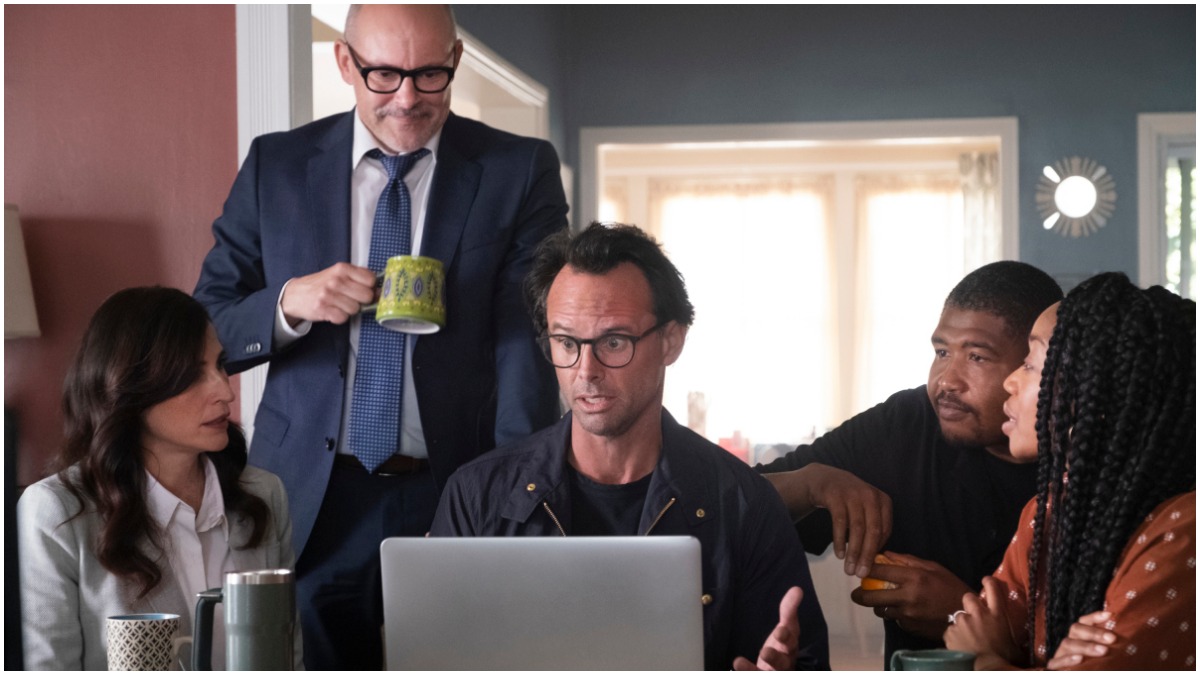 The Unicorn (NBC, Global). The sitcom returns for a second season. Look for Natalie Zea, who starred alongside Walter Goggins in Justified, to become a cast regular.
Transhood (HBO, HBO Max). Filmed over the course of five years in Kansas City, this documentary follows four young people and their families as they each navigate growing up transgender in America's heartland.
FRI/NOV 13
The Blacklist (NBC, Global). Returns for an eighth season.
Fireball: Visitors from Darker Worlds (AppleTV+). Famed documentarian Werner Herzog looks to the skies as meteors strike the earth. Yikes!
Jingle Jangle: A Christmas Journey (Netflix). Forest Whitaker plays a man named Jeronicus Jangle in a holiday musical with songs from John Legend. Keegan-Michael Key, Phylicia Rashad, and Ricky Martin also star.
The Life Ahead (Netflix). Film legend Sophia Loren surfaces in this story about a Holocaust survivor who mothers a Senegalese orphan. DIrected by her son, Edoardo Ponti.
SUN/NOV 15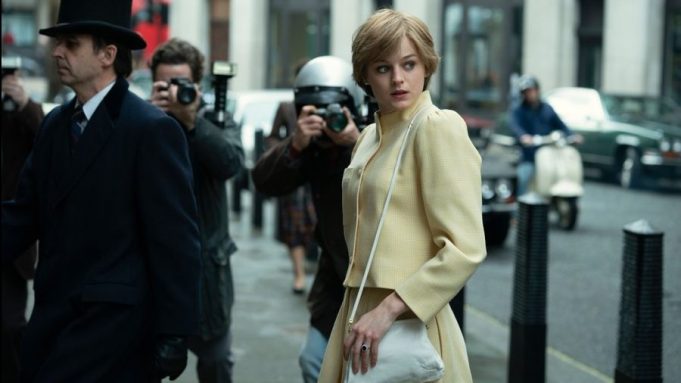 The Crown (Netflix). All about dentists who look down in the mouth. No it isn't. Olivia Colman continues to reign as HRH Elizabeth II as the popular series returns for a fourth season. As the times shift into the '70s and '80s, two new important figures emerge this season: Margaret Thatcher (played by Gillian Anderson) and Princess Diana (Emma Corrin). Two more seasons to follow.
The Reagans (Netflix). This four-part documentary looks at America's royal family of the '80s, Nancy and Ron.
MON/NOV 16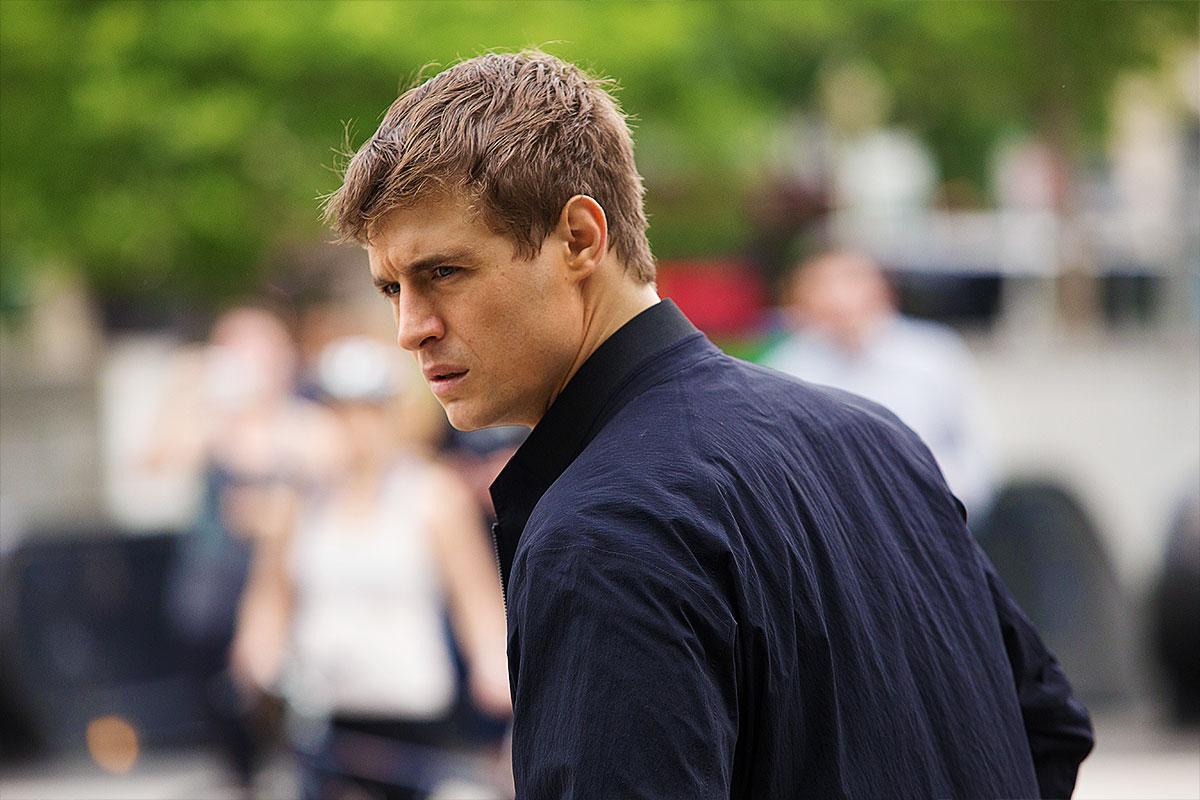 Condor (Super Channel Fuse). It's been a while — a year-and-a-half at least — but this slick spy series based on the book and movie "Three Days of the Condor" finally returns for a second season. As things resume, we find our hero Joe Turner (Max Irons) still wandering around Europe, careful not to stay in any one place long enough to put down roots or jeopardize anyone he meets. While dodging about, the stealth CIA analyst is approached by a Russian intelligence officer seeking asylum. In exchange, the officer offers to reveal the identity of a mole operating in the CIA. Bob Balaban and Kristen Hager are also back in Season 2, which was shot in Toronto and Budapest. Starts streaming on demand Tues., Nov. 17 on Super Channel.
His Dark Materials (HBO, Crave). Season Two returns with Lyra embarking on a journey in a mysterious city. Dafne Keen, Ruth Wilson, Amir Wilson, Ariyon Bakare, Andrew Scott and Lin-Manuel Miranda all return, but James AcAvoy does not; his episode was abandoned as COVID=19 forced a production shut down on the series.
Bull (CBS, Global). Fifth season premiere.
TUES/NOV 17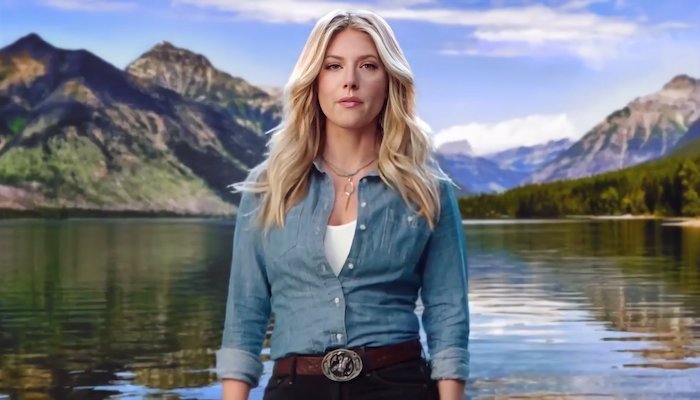 Big Sky (ABC). The only new series from ABC this fall is a thriller from David E. Kelley (Big Little Lies). The story, about a manhunt for a serial killer, stars Kylie Bunbury and Toronto native Katheryn Winnick (Vikings) as crusading detectives. Adapted from the novel "The Highway."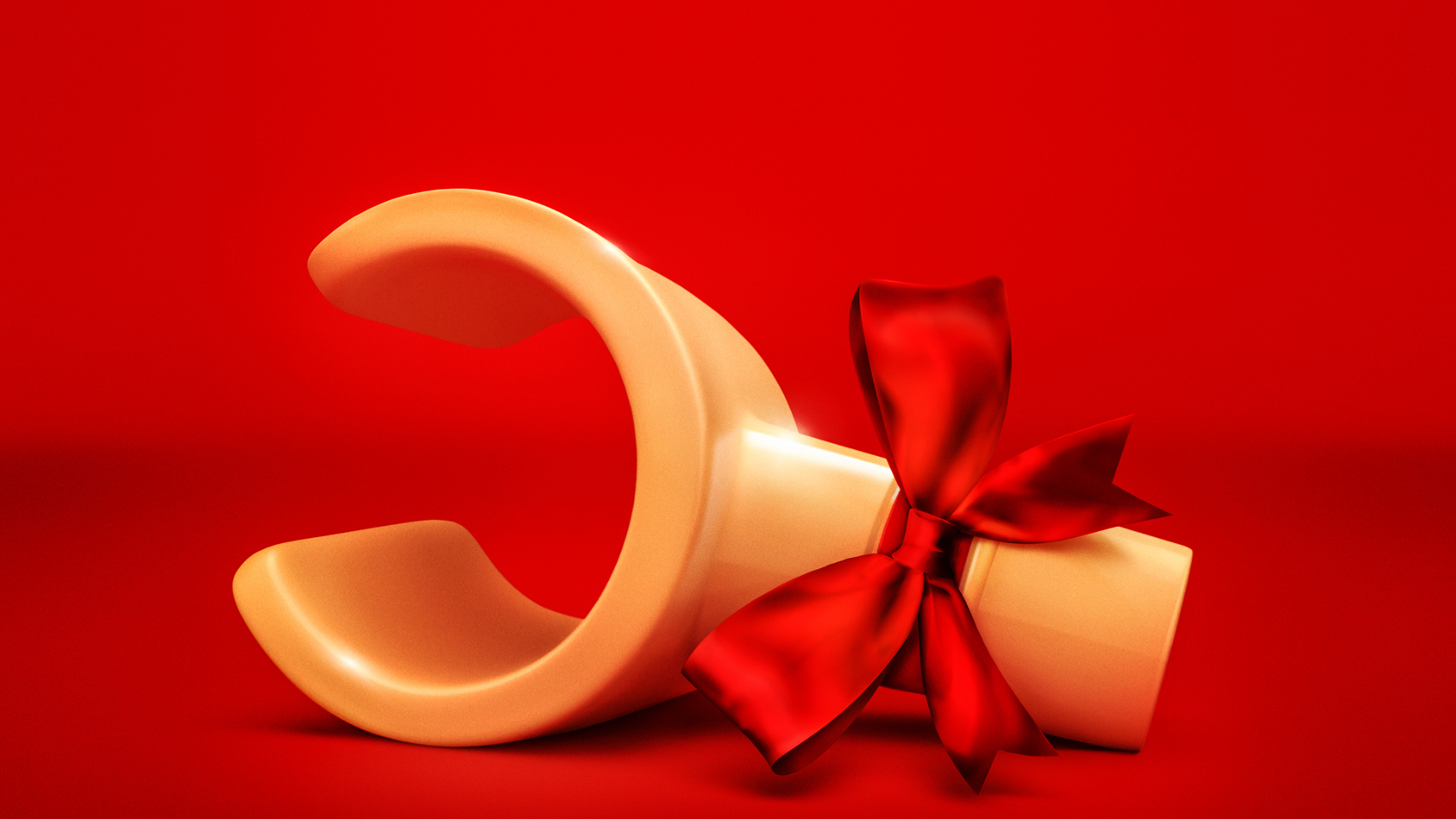 The LEGO Star Wars Holiday Special (Disney+). Becuse nothing says American Thanksgiving than stepping on little yellow plastic interlocking bricks. Sort of inspired by the shark-jumping 1978 Star Wars TV special. Voice actors heard on the special include Kelly Marie Tran (Rose Tico), Billy Dee Williams(Lando Calrissian) and Anthony Daniels (C-3PO), as well as "Star Wars: The Clone Wars" vets Matt Lanter(Anakin Skywalker), Tom Kane (Yoda, Qui-Gon Jinn), James Arnold Taylor(Obi-Wan Kenobi), and Dee Bradley Baker (clone troopers).
N.C.I.S. (CBS, Global). The 18th season premiere. Median audience age: 104.
FBI (CBS, Global). Missy Peregrym returns in the third season premiere.
FBI: Most Wanted (CBS, Global). Second season Premiere
THURS/NOV 19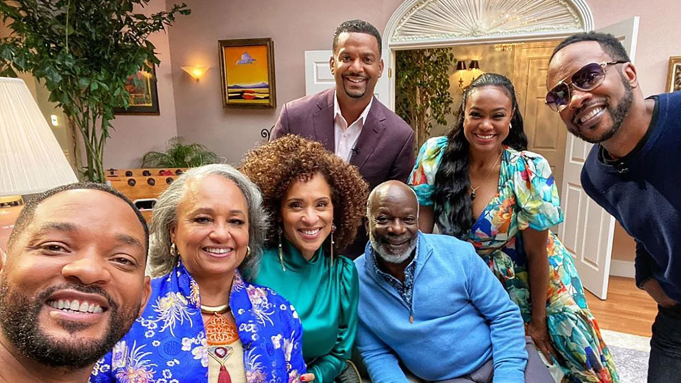 The Fresh Prince of Bel Air Reunion Special (HBO Max, Crave). On September 10, the cast gathered on-set in the Banks' home to celebrate the 30th anniversary of the series. On the special, star Wil Smith will be joined by series regulars Tatyana Ali, Karyn Parsons, Joseph Marcell, Daphne Maxwell Reid, and Alfonso Ribeiro, as well as recurring co-star DJ Jazzy Jeff. Smith also sat down with Janet Hubert, who originated the role of Aunt Viv, for the first time in 27 years for a candid conversation. Crave has also picked up all 148 episodes of The Fresh Prince of Bel Air, which lasted six seasons in the '90s.
I Hate Suzie (HBO Max). Billy Piper plays Suzie Pickles, a star on the wane, who has her whole life upended when her phone is hacked and a photo of her in an extremely compromising position is released for the whole world to see. Each episode in the British series that follows details the various stages of Suzie's trauma: Shock, Denial, Fear, Shame, Bargaining, Guilt, Anger and Acceptance. Can Suzie's best friend and manager Naomi put out this fire?
FRI/NOV 20
The Pack (Amazon Prime Video). Olympic gold medalist Lindsay Vonn hosts this look at the bond between dogs teams and their human companions. Co-hosted by Lindsay's dog Lucy.
Animaniacs (Hulu). A 13-episode reboot of the popular 'toon from the '90s with the original voice actors, including Toronto lad Maurice LeMarche, back as one half of Pinky and The Brain. Narf!
The Pack (Amazon Prime Video). Retired Olympic skier Lindsay Vonn hosts a competition series featuring dog sled teams. I say this is a lot of mush.
SAT/NOV 21
Between the World and Me (HBO, Crave). Based on the bestselling novel by Ta-Neshisi Coates and the Apollo stage performance of the same name, this television adaptation stems from the same source: the author's letter to his 15-year-old son. The message is all about coming of age in Black America. Features Mahershala Ali, Angela Bassett, Yara Shahidi and Oprah Winfrey.
SUN/NOV 22
Belushi (Showtime, Crave). Written and directed by Emmy-winner R.J. Cutler, the documentary uses previously unheard audiotapes recorded shortly after John Belushi's death to examine the too-short life of the original Saturday Night Live firebrand.
A Charlie Brown Thanksgiving (AppleTV+, PBS). Be of good cheer! AppleTV+ has now teamed with PBS to make sure everybody gets to see this 47-year-old holiday special in 2020. This Sunday night is the PBS airing; Apple is also streaming it commercial free for a three day period. They'll team up again in a few weeks with the Peanuts Christmas special,
Dolly Parton's Christmas on the Square (Netflix). Parton returns with 14 originak songs in a holiday offering featuring Christie Baranski and Treat Williams. Debbie Allen directs.
MON/NOV 23
Black Narcissus (FX). This three-part, BBC-FX limited series stars Gemma Arterton as Sister Clodagh, Jim Broadbent as Father Roberts and, in her final role, Diana Rigg as Mother Dorothera. Based on the best-selling novel by Rumer Godden, it is about the Sisters of St. Faith attempting an impossible task — establishing a mission in the Himalayas in 1934.
TUES/NOV 24
Hillbilly Elegy (Netflix). Glenn Close, Amy Adams and Gabrel Basso star in this adaptation of J.D. Vance's bestselling memoir. DIrected by Ron Howard. Yes, that's right, Opie Goes Home.
WED/NOV 25
Happiest Season (Hulu). Kristen Stewart and Mackenzie Davis star as a same-sex couple who announce their engagement at a family gathering. A couple of Canadians in the cast — Dan Levy and Victor Garber. Hey, didn't Garber play Jesus opposite Dan's dad Eugene in that fabled Toronto production of "Godspell" way back in '73? Ah, the circle of life. Crave better be picking this up.
Saved By The Bell (Peacock). Another reboot you didnt ask for, this one reuniting Elizabeth Berkley and Mario Lopez in an updating of the '90s teen sitcom. This new series is set in present day, still as Bayside High, with Mark-Paul Gosselaar as governor of California. Like an actor could ever be governor of California!
THURS/NOV 26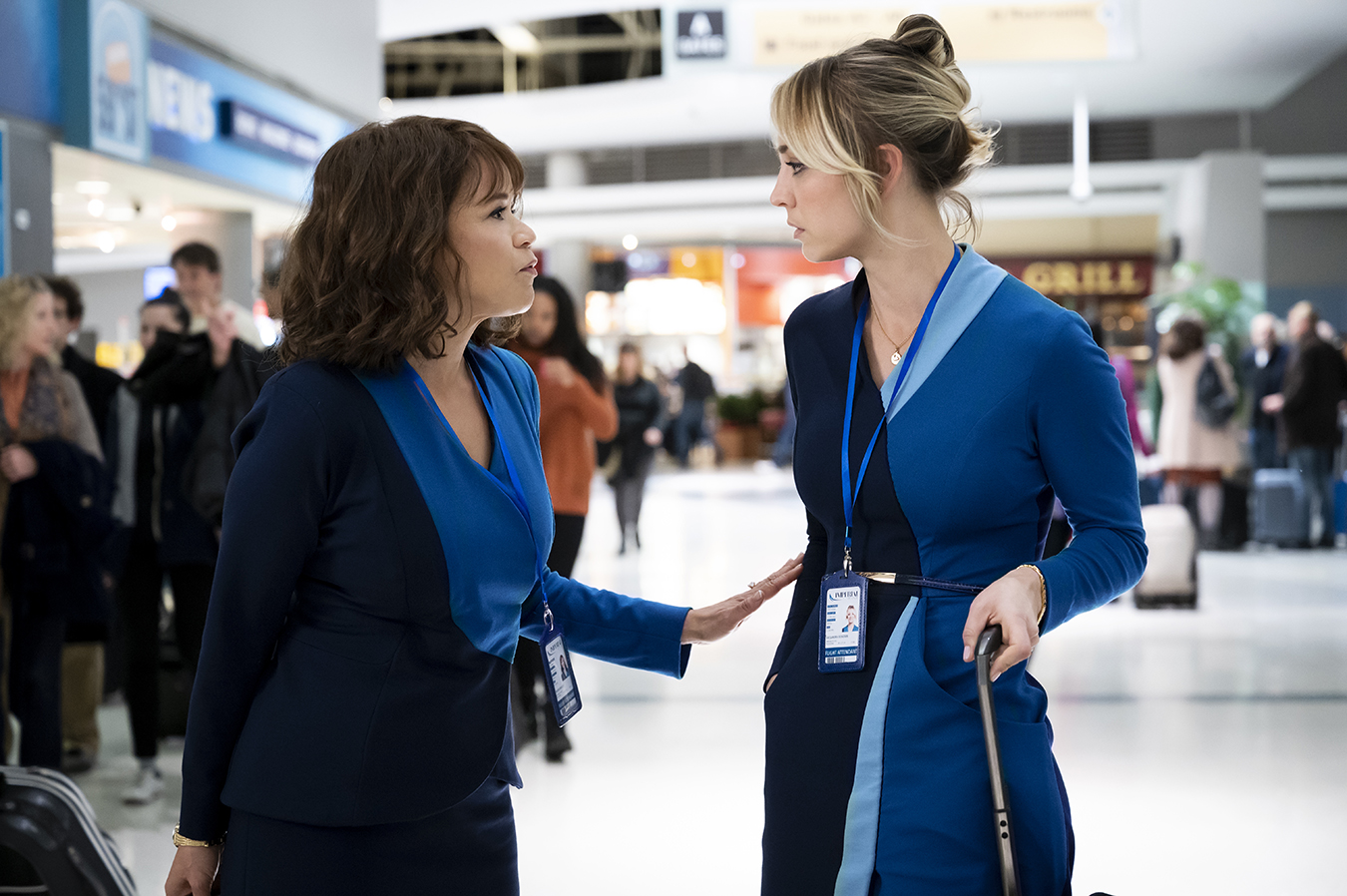 The Flight Attendant (HBO Max). Kaley Cuoco stars in this series about a flight attendant who awakens on a layover from a flight to Dubai in a hotel room next to a dead body. Wha happened? She hasn't a clue. Zosia Mamet, Rosie Perez and T.R. Knight also star. The first three episodes stream on this day with more to follow.
Superintelligence (HBO Max). Originally planned as a theatrical release, this comedy stars Melissa McCarthy and her actor/husband Ben Falcone. She plays an average person who can somehow prevent an artificial intelligence (voiced by James Corden) from taking over the world.
FRI/NOV 27
Jeff Dunham's Completely Unrehearsed last minute Pandemic Holiday Special (CTV Comedy Channel). Filmed in front of a small, socially-distanced audience, the one-hour special sees the hack ventriloquist take the stage to deliver untried material.
Sun/Nov 29
The Great Christmas Bake Off (CBC, CBC Gem). A 2019 British special featuring Noel, Sandi, Prue and Paul welcoming former contestants to a Yule-themed challenge.
My Psychedelic Love Story (Showtime, Crave). Errol Morris' latest documentary focuses on Dr. Timothy Leary, the famed LSD proponent who apparently "dropped out" and became a narc for the CIA in 1974. Bad trip, man!