Keep checking back as this calendar will be updated all month long.
MON/MAR 1
Debris (NBC). The series, which stars Jonathan Tucker and Riann Steele, centers on two agents from two different continents who must work together to investigate when an alien spacecraft smacks into Earth and has mysterious effects on mankind. From Fringe executive producer Joel Wyman. Shot prior to the pandemic. So far, no Canadian network has Debris on its schedule. Well, no show NAMED Debris on its schedule.
TUES/MAR 2
Soul of a Nation (ABC). Sterling K. Brown (This is Us) hosts the premiere episode of this six-part ABC news/variety series. The aim is to dive into this moment of racial reckoning in present-day America. Executive producers on a recent TCA zoom call framed it as "A show by Black people for all people." John Legend performs on the series first music showcase.
Returning: The Flash (The CW); New Amsterdam (NBC)
WED/MAR 3
Farmhouse Facelift (HGTV Canada). Hosted by sibling design and renovation team Carolyn Wilbrink and Billy Pearson, this series explores the popular country chic design trend. It also boasts a heartfelt historic angle, with some of these homes in these families for up to six generations. Follow this link to more on this series.
Moxie (Netflix). Amy Poehler directs this movie about a shy teenager turned activitist (Hadley Robinson) who launches a zine at her high school to take down the prevailing culture of bias and harassment. Poehler also plays the girl's mother. Patrick Schwarzenegger, Marcia Gay Harden, and Ike Barinholtz also star.
Returning: Big Brother Canada (Global). After a year on the shelf and a thorough sofa scrubbing a new group of desperate fame seekers slink back into the cootie den.
THURS/MAR 4
Backroad Truckers (History). From the folks who bring you Rust Valley Restorers, so you know its road tested.
FRI/MAR 5
The Hardy Boys (YTV). Based on the classic mystery novels by Franklin W. Dixon, this Southern Ontario lensed series follows brothers Frank (played by Rohan Campbell) and Joe Hardy (Alexander Elliot) as they arrive in the small town of Bridgeport and set out to uncover the truth behind a recent tragedy. James Tupper, Keana Lyn, Linda Thorson and Bea Santos also star. Executive produced by Joan Lambur and Peter Mohan.
Boss Level (Hulu). A feature film that has been kicking around since 2019, it stars Mel Gibson and Naomi Watts in a "Groundhog Day"-like story about a special agent who is repeatedly forced to relive the day he is killed. Sort of like being stuck inside a real-life videogame.
"Coming 2 America" (Amazon Prime Video). Does anybody still remember the 1988 feature "Coming to America"? Eddie Murphy is back and still trying to recapture the funny. Arsenio Hall, John Amos, Shari Headley, and James Earl Jones return from the first film with Wesley Snipes, Jermaine Fowler, and Leslie Jones now in on the fun.
Returning: Wynonna Earp (CTV Sci-Fi).
SAT/MAR 6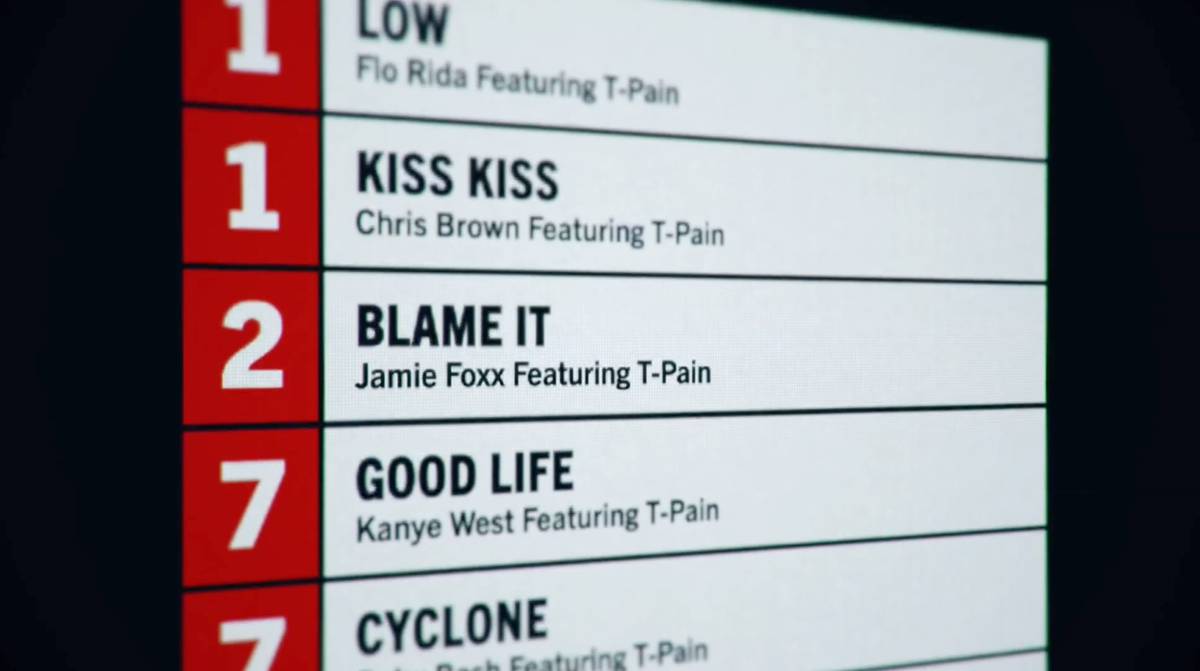 This is Pop (CTV). This eight-part documentary series from Banger Films looks at some of the biggest moments in pop music history over the past seven decades. Covers everything from Auto-Tune to boy bands to the rise of country pop. Among those interviewed: Shania Twain, Boyz II Men, and T-Pain.
Own the Room (Disney+). Five students from disparate corners of the planet take their big ideas to Macau, China, host of one of the most prestigious entrepreneurship competitions in the world, the Global Student Entrepreneur Awards. From National Geographic Documentary Films.
SUN/MAR 7
2021 Critics Choice Awards (The CW). Rescheduled from January.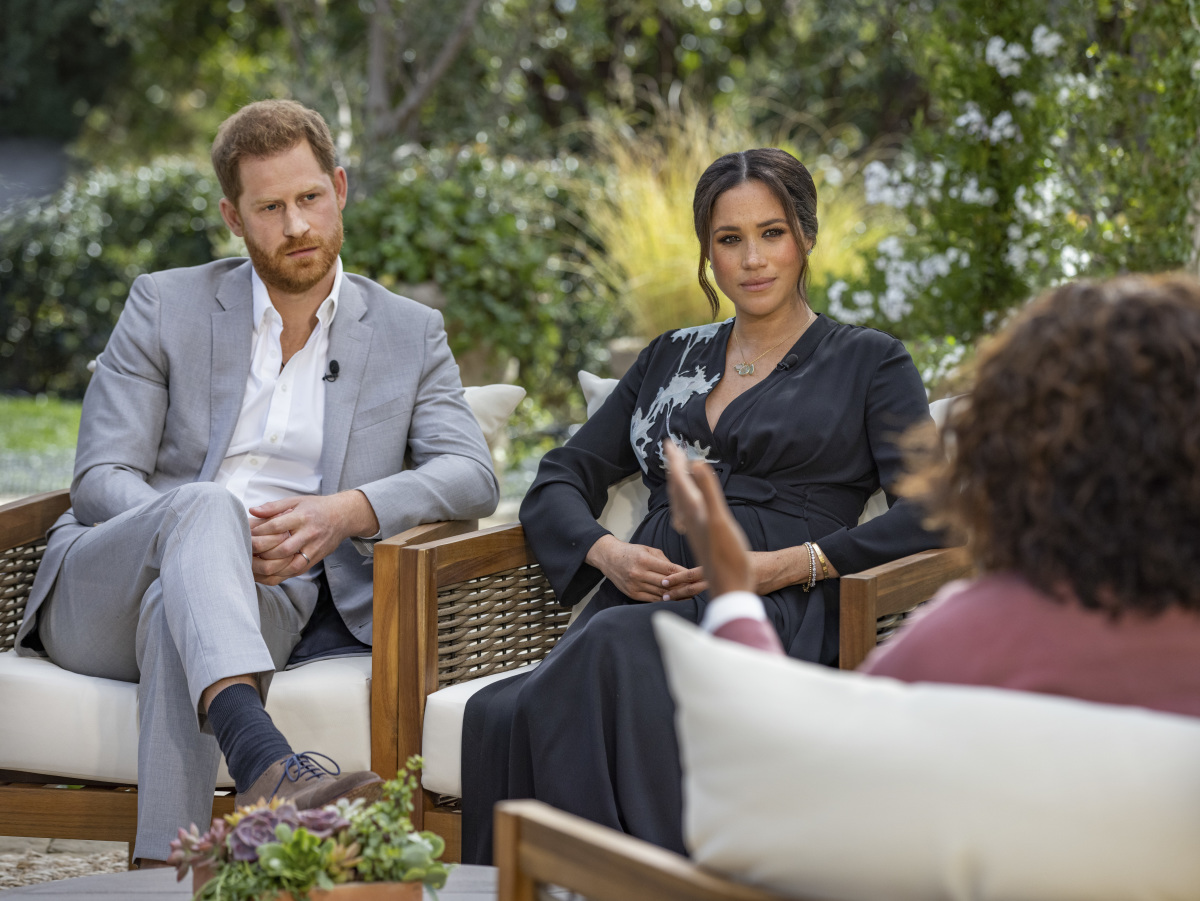 Oprah with Megan and Harry: A CBS Primetime Special (CBS, Global). Did you know that Harry and Whatshername happen to be Oprah's neighbours in Santa Barbara, Calif.? Yes just one of the fascinating thi,,,zzzzz… crammed into a two hour special. Repeats Friday, March 12 on CBS.
TUES/MAR 9
Covid Diaries NYC (HBO; Crave). Five young filmmakers (aged 17-21) offer a first-person perspective on the early days of the pandemic in New York City last spring.
WED/MAR 10
South ParQ: The Vaccination (Comedy Central). An hour-long special from the South Park gang goofs on, among other things, QAnon.
Game of Talents (Fox). Based on an international format, this hybrid series is a bit like I Can See Your Voice in that two teams of contestants have to guess at the hidden talents of mystery performers. Are they fire dancers? Spider wranglers? Contortionists? At stake is $200,000. Wayne Brady is host.
Returning: The Masked Singer (Fox; CTV). Returns for a fifth season.
THURS/MAR 11
Genera+ion (HBO Max; Crave). Produced by Lena Dunham, this "dark yet playful"series looks at a diverse group of high school students explore sexuality in ways that run contrary to their conservative upbringing. Nathanya Alexander, Chloe East, Nava Mau, Lukita Maxwell, Haley Sanchez, Uly Schlesinger, Nathan Stewart-Jarrett and Chase Sui Wonders with Justice Smith and Martha Plimpton are among the ensemble. Begins with three episodes starting March 11.
Returning: Grey's Anatomy (ABC; CTV), A Million Little Things (ABC), Station 19 (ABC; CTV).
FRI/MAR 12
Kid 90 (Hulu). Back when she was a child star, Soleil Moon Frye of Punky Brewster fame videotaped hundreds of hours of her teenage years. The tapes have been thrown into a documentary blender in time to embarrass her friends at the time, including Balthazar Getty, David Arquette, Mark-Paul Gosselaar and Brian Austin Green.
The One (Netflix). This eight episode series stars Hannah Ware in a sci-fi series set in the near future when a DNA test can be used to determine your soul mate. Based on the John Marrs novel.
Cherry (AppleTV+). Adapted from Nico Walker's semi-autobiographical novel, this movie looks at a college dropout-turned-Iraq War hero (Tom Holland) who mutes his PTSD with an opioid addiction. That leads to bank robbing. From the Russo Brothers ("Avengers: Endgame").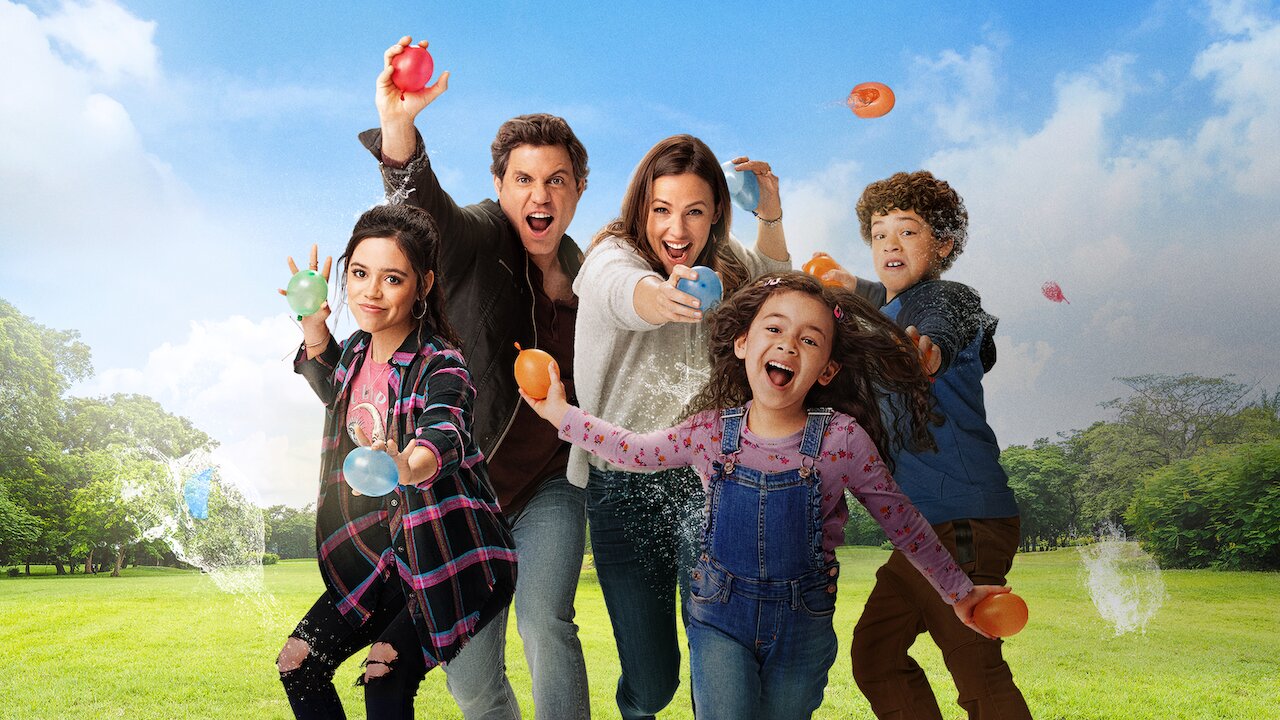 Yes Day (Netflix). Jennifer Garner and Edgar Ramirez star as beleagured parents who give up and tell their three children to make up all the rules for their family. Directed by Miguel Arteta.
The Broken Hearts Gallery (Crave). Geraldine Viswanathan stars as a 20-something New York art gallery assistant who decides to create her own Broken Heart gallery afdter one too many romantic break-ups. On display are items past loves have left behind. The romantic comedy is executive produced by Selena Gomez.
Assembled: The Making of WandaVision (Disney+). Documentary on how they did it.
SUN/MAR 14
The 63rd Annual Grammy Awards (CBS). Trevor Noah hosts the annual music industry bash, which was originally supposed to air back in January.
MON/MAR 15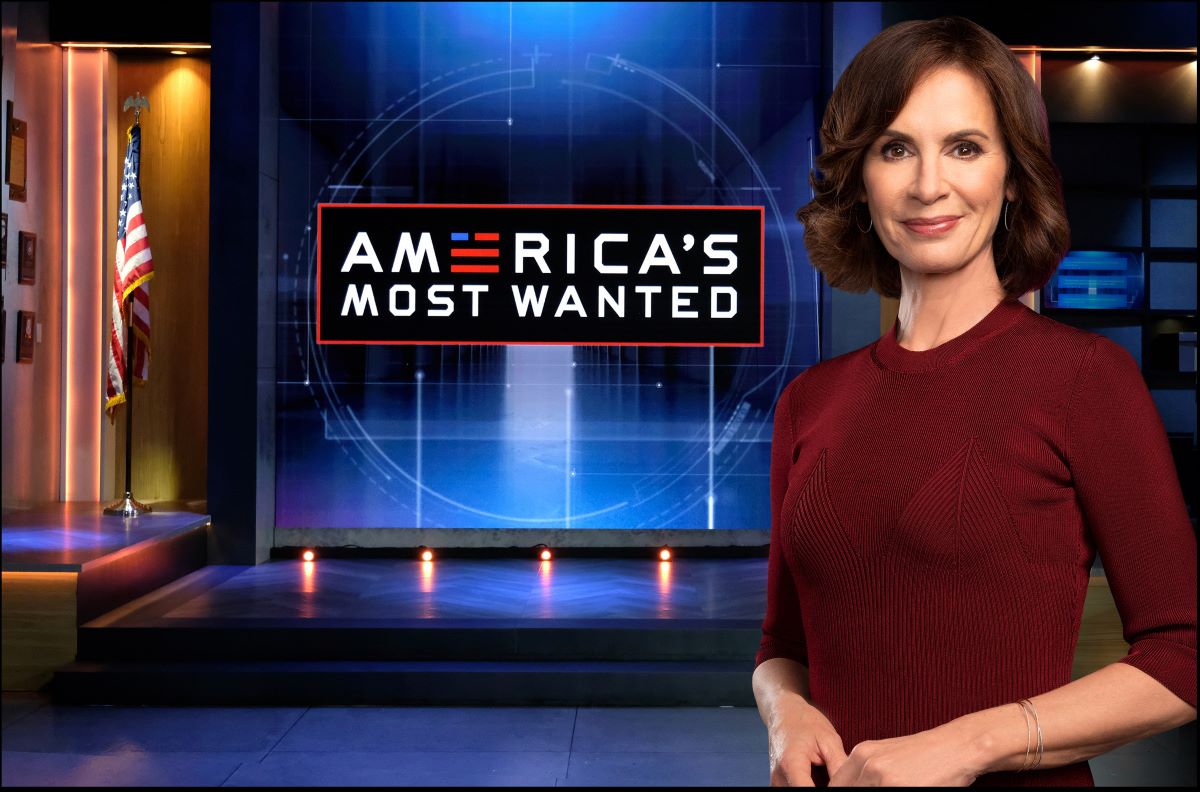 America's Most Wanted (Fox). This series helped launch Fox way back in 1988 and ran through 2011, nabbinmg more criminals than Trump family reunion. Now it's back to cleam up the streets, this time with Elizabeth Vargas as host.
TUES/MAR 16
Holmes Family Effect (Fox). The CTV feel-good reality series has its US network debut.
Staged (Hulu). Michael Sheen and David Tennant's quarantine comedy, filmed over zoom, returns for a second season. Look for more celebrity cameos.
WED/MAR 17
Operation Varsity Blues: The College Admissions Scandal (Netflix). Sadly not about the movie I made with Pat Bullock that won CBC Telefest in 1982.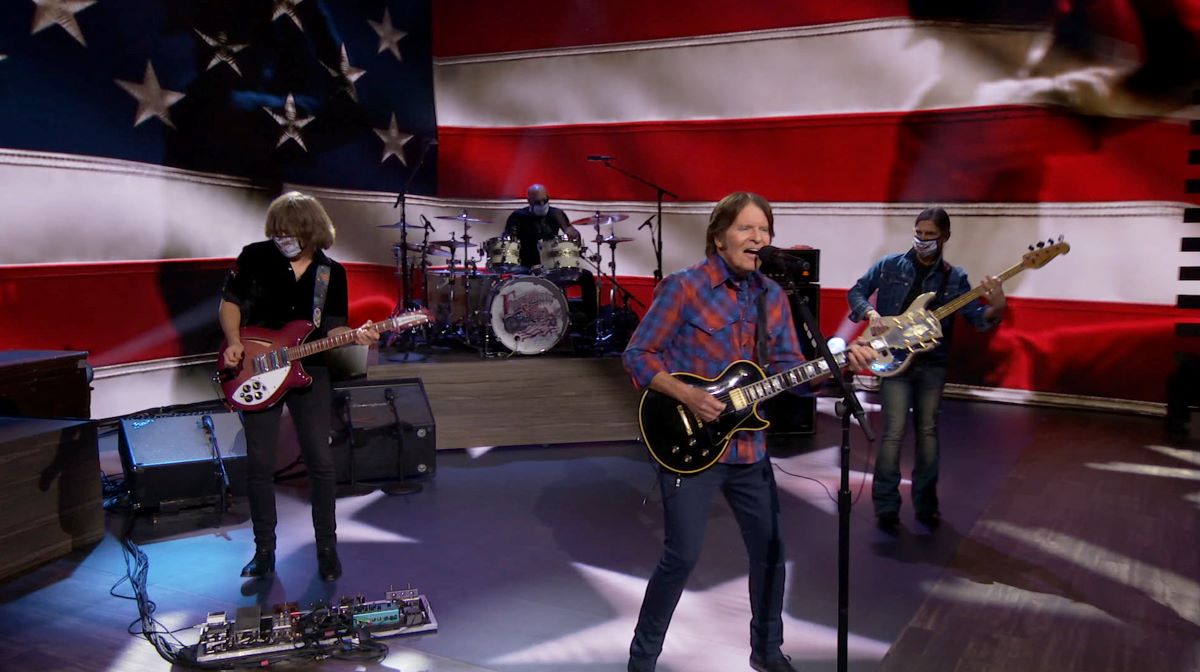 A Grammy Salute to the Sounds of Change (CBS). A two hour music special hot on the heels of the Grammy Awards no one watched. John Fogerty (above), Patti LaBelle, Yolanda Adams, Leon Bridges, Brad Paisley, Billy Porter, Leann Rimes and others perform songs that led to social change.
FRI/MAR 19
"The Falcon and The Winter Soldier" (Disney+). This Marvel Studios production stars Anthony Mackie as Sam Wilson aka The Falcon, and Sebastian Stan as Bucky Barnes aka The Winter Soldier. Seen in the final moments of "Avengers: Endgame," the pair test their powers on a global adventure. Emily VanCamp is part of the ensemble.
The Communist's Daughter (CBC Gem). The eight-episode streaming series stars Sofia Banzhaf (Bitten) as Dunyasha. She's a Toronto high school student and the daughter of two happily married Communists. It's Toronto, 1989, and as Dunyasha says, "My family was living behind the Iron Curtain of our ultra Lefty values." Jessica Holmes (Air Farce), Ryan Taerk and Aaron Poole are all part of the cast.
Calls (AppleTV+). Yes, they're literally phoning it in: here are nine 12-minute phone conversations turned into a TV series. Abstract visuals are shown as Nick Jonas, Lily Collins, Pedro Pascal, Nicholas Braun, Rosario Dawson, Danny Pudi, Aubrey Plaza, Ben Schwartz, Riley Keough and Karen Gillan yak on the phone.
Country Comfort (Netflix). Katharine McPhee (Mrs. David Foster) plays a country singer who takes a job as a nanny in this sitcom co-starring Eddie Cibrian.
SUN/MAR 21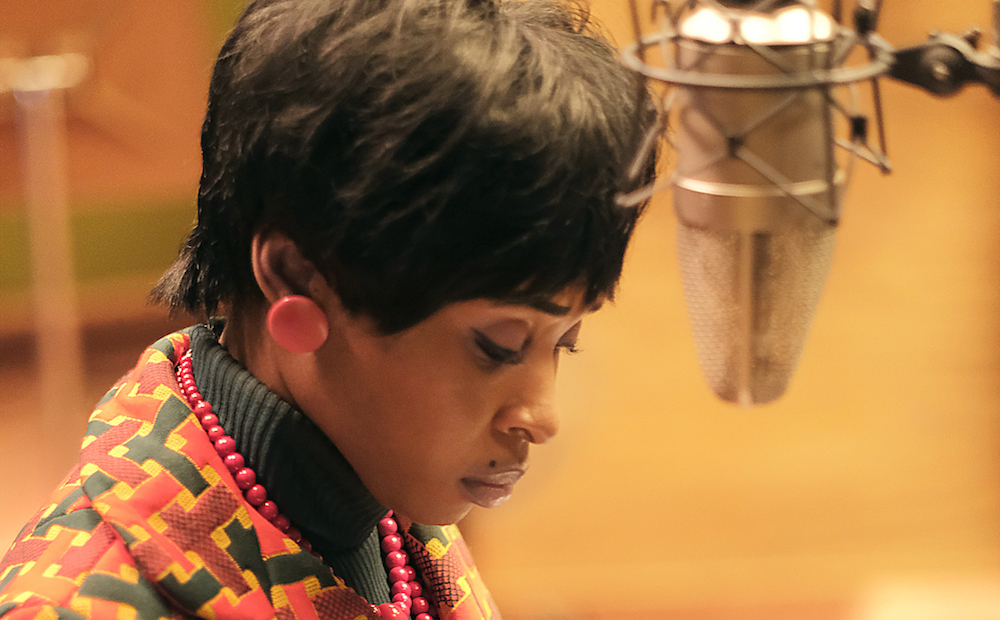 Genius: Aretha (Nat Geo; premiering next day on Hulu). Stars Cynthia Erivo ("The Color Purple") as the Queen of Soul, Aretha Franklin. Courtney B. Vance plays Aretha's father, C.L. Franklin. Four night television event.
Q: Into the Storm (HBO; Crave). The six-part documentary, the result of a three-year investigation, aims to unmask the mastermind behind consiracy theory movement manipulator QAnon. It also peers into the darker corners of the Internet. Directed by Cullen Hoback and executive produced by Adam McKay.
MON/MAR 22
Victoria (CBC; CBC Gem). Jenna Coleman (Doctor Who) stars as Queen Victoria, looking at her life from the tender age of 18 when she ascended to the throne up through her courtship and marriage to Prince Albert (Tom Hughes). Seven episodes.
TUES/MAR 23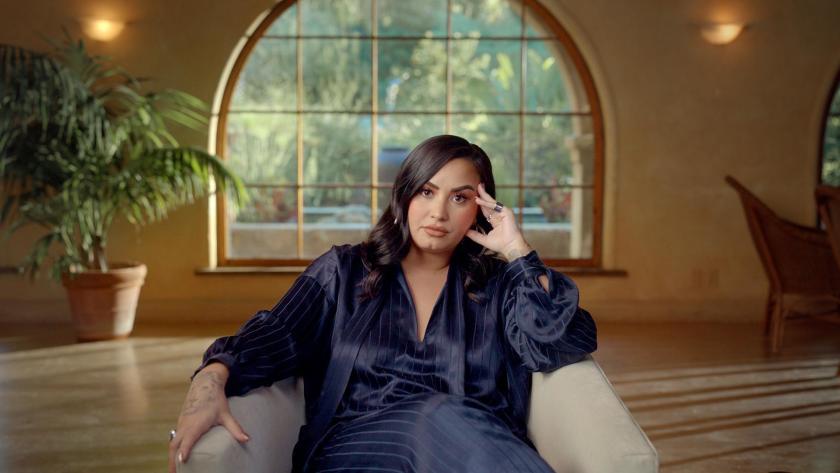 Demi Lovato: Dancing with the Devil (YouTube). An unblinking, four-part docuseries about the pop star looking at the events leading up to her 2018 overdose (resulting in a heart attack and strokes) and her current recovery. YouTube calls this "an intimate portrait of addiction, and the process of healing and empowerment." Directed by Michael D. Ratner.
WED/MAR 24
The Day Sports Stood Still (HBO; Crave). This documentary, from director Antoine Fuqua ("What's My Name I Muhammad Ali"), looks at last March 11 when the entire sports world shut down pretty much live, on air, at the beginnning of an NBA game due to the COVID-19 pandemic. Features NBA All-Star Chris Paul as well as NHL and soccer officials; Exec. produced by Brian Grazer and Justin Wilkes.
THURS/MAR 25
Baketopia (HBO Max). A new baking competition series hosted by YouTube's Rosanna Pansino.
FRI/MAR 26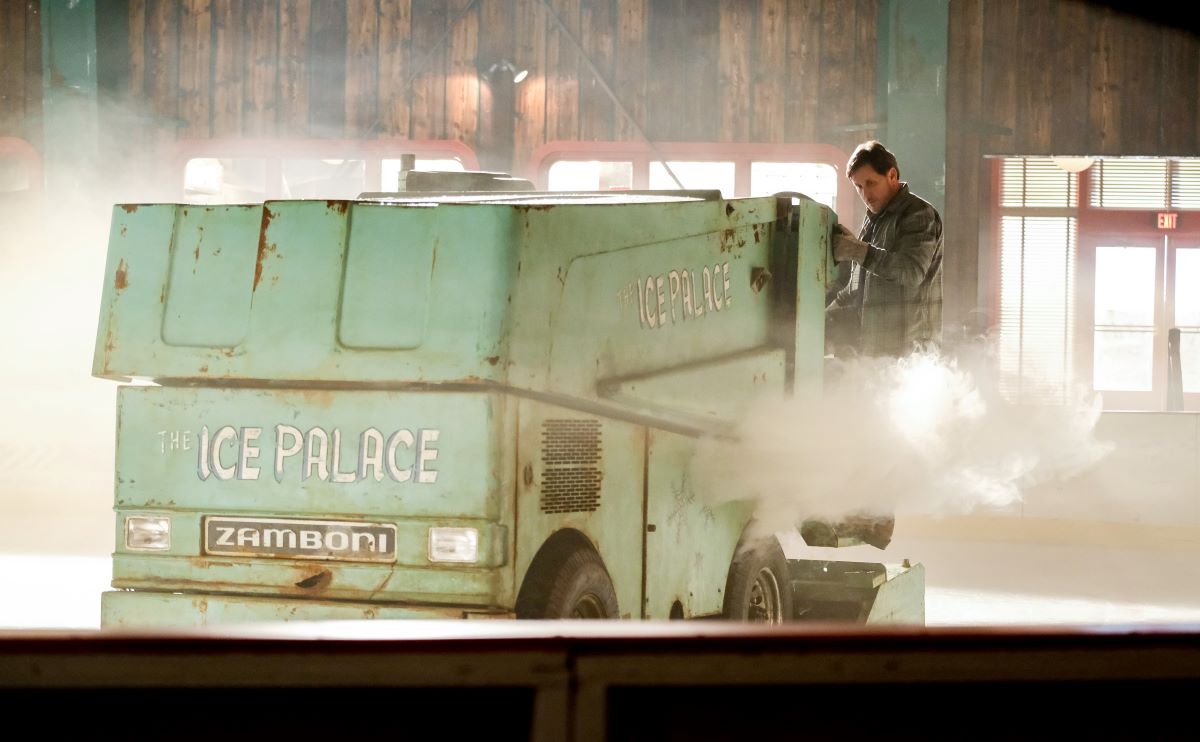 The Mighty Ducks: Game Changers (Disney+). Twenty-five years after the last Mighty Ducks movie, Emilio Estevez returns as Gordon Bombay who pulls together another gang of misfit hockey kids at the urging of a single mom played by Lauren Graham (Gilmore Girls). Look for Letterkenny hockey dude Dylan Playfair among the coaches, presumably there to teach these kids how to fight.
American Masters: Twyla Moves (PBS). A pandemic premiere from 79-year-old dance innovator Twyla Tharp, who commissioned this international dance over Zoom to the story of The Princess and The Goblin. It is performed in various cities by artists such as Misty Copeland, Herman Cornejo, Charlie Hodges, Maria Khoreva and Benjamin Buza.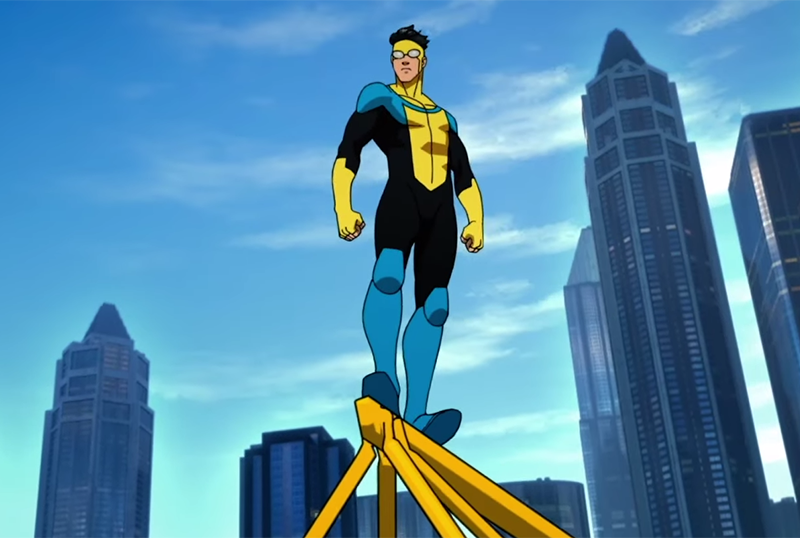 Invincible (Amazon Prime Video). An eight-episode, hourlong animated series about a superhero dad (voiced by J.K. Simmons) and his son (Steven Yeun). The rest of the voice cast is an all-star Who's Who including Seth Rogan, Sandra Oh, Gillian Jacobs, Mark Hamill, Walton Goggins, Zachary Quinto, Mahershala Ali, Jon Hamm and more.
Something Undone (CBC Gem). This six episode series, which explores mental health issues, was made in reaction to the COVID pandemic and subsequent long period of social isolation. Madison Walsh stars as "Jo" who discovers a dark family secret when she goes home to settle her estranged mother's estate.
Bad Trip (Netflix). Eric Andre, Tiffany Haddish and Lil Rel Howery are behind this hidden camera prank comedy series which itself has been hidden on the shelf until Netflix picked it up.
SAT/MAR 27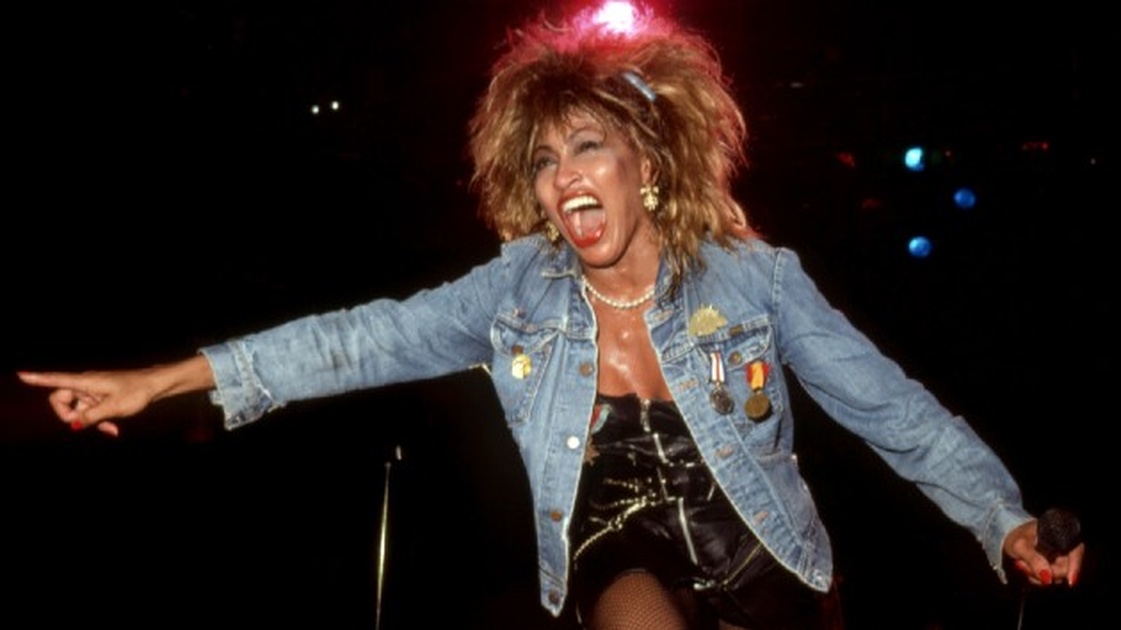 Tina (HBO, Crave). An unvarnished look at the career of the one and only Tina Turner, through her "Proud Mary" beginnings with Ike and the Review and her battle to survive an abusive union, keep her name and emerge as an international music superstar (with even bigger hair) in the '80s. Tina herself is interviewed. From Oscar-winning directors Dan Lindsay and T.J. Martin.
MON/MAR 29
Miss Scarlet and the Duke (CBC). Another period piece drama from The UK, this one set at the time of Jack the Ripper in 1850's London. Kate Phillips (Peaky Blinders) plays a fearless heroine determined to tackle danger at her fathewr's detective business. Stuart Martin also stars as William "The Duke" Wellington.
TUES/MAR 30
The Last Cruise (HBO, HBO Max, Crave). Still want to go cruising? On January 20, 2020, the Diamond Princess set sail for Yokohama, Japan. By Feb. 26, the cruise ship accounted for more than half of all documented COVID-19 cases outside China with more than 700 passengers infected. The documentary uses footage recorded by pasengers and crew.