Some quick impressions from Sunday nights broadcast of the 78th Annual Golden Globes on NBC and CTV:
The split-screen sight gag, above, was the one memorable moment from the opening monologue delivered by bi-coastal hosts Tina Fey and Amy Poehler. The effect must have cost an arm and a leg.
I honestly didn't think CBC's little show that could, Schitt's Creek, was going to win Best Comedy at the Globes after the nine Emmys it took last fall. Congrats to father-and-son executive producers Eugene and Dan Levy, however, and kudos to Dan for a gracious and meaningful acceptance speech.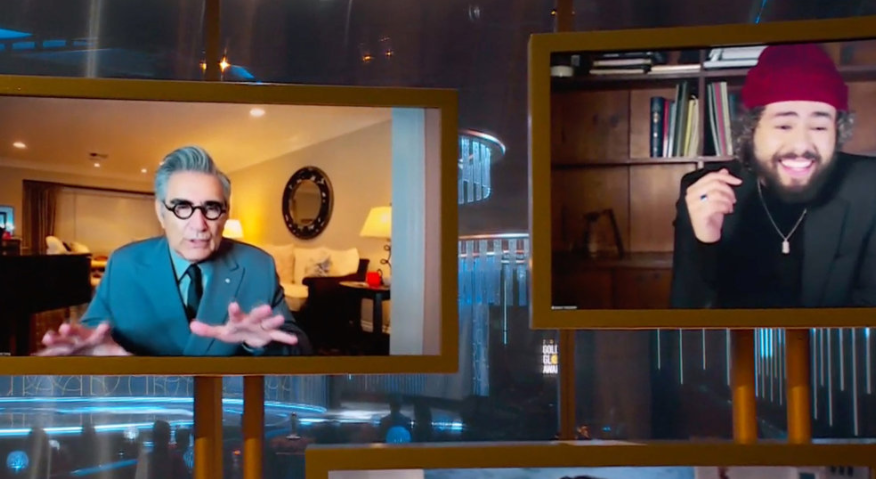 While the night was full of technical glitches it was fun to see the stars interact via basically what were jumbo zoom screens. Cool as well to see past winner Ramy Youssef get such a kick out of Eugene Levy.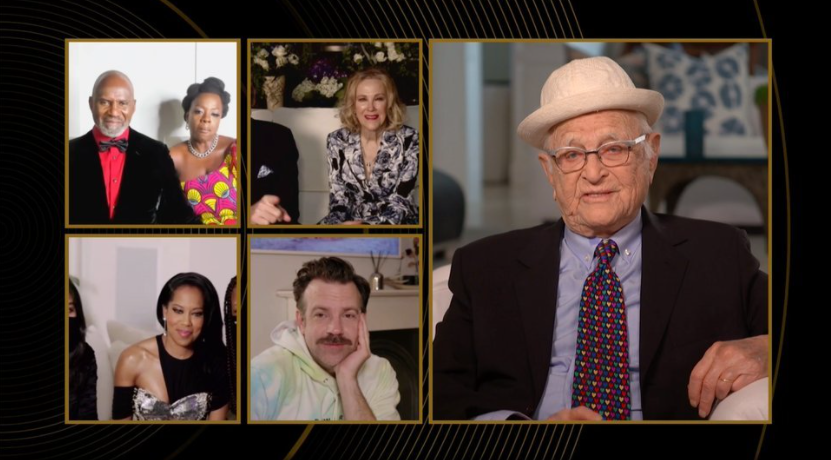 A high point for me was the salute to TV legend Norman Lear. The clips from All in the Family and other Lear brilliance from the '70s were a highlight reel showcasing a time when hard truths on TV brought audiences closer together in laughter, not farther apart in hate. Fun, too, to see how much Lear meant to other stars watching along like viewers. The nearly 99-year-old made a pretty amazing speech, especially that ear- and heart-tugging tribute to Carol Burnett. (Glad, too, that he singled out old TV partner Bud Yorkin.)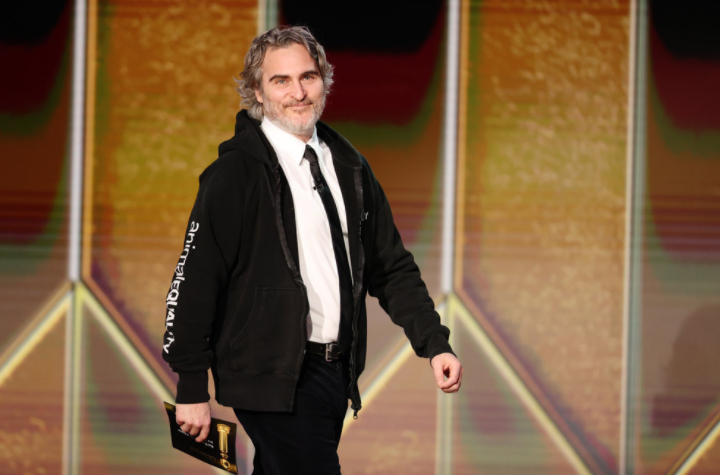 The night was a formiddable fashion disrupter. I liked, however, Joaquin Phoenix's casual chic hoodie/tux combo — he pulled it off better than Jason Sedeikis' just-rolled-out-of-bed gym rat look.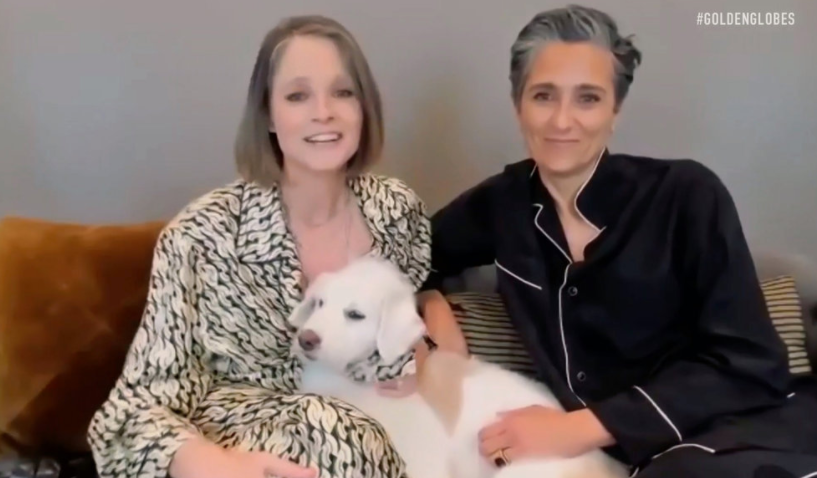 Jodie Foster on the couch with wife Alexandra Hedison — both in jamies — and their pooch. Loved it, but had to wonder what Ricky Gervais would have said. Probably a good thing he didn't host this year. Hard to hold feet to the fire when everybody is curled up in their own home.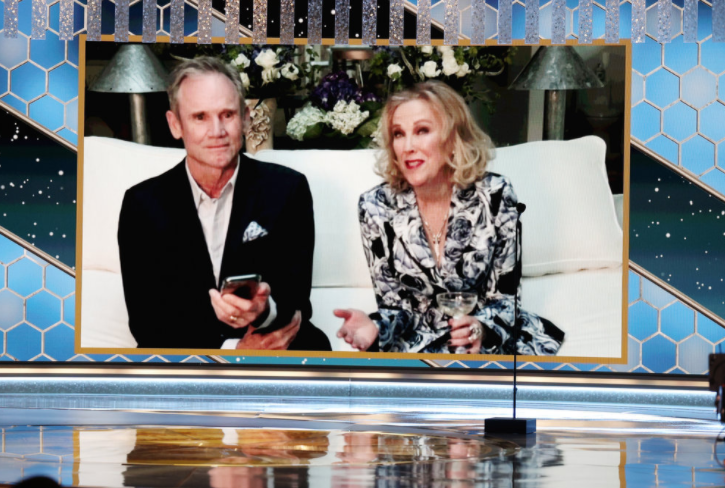 Great to see Catherine O'Hara win again for playing unforgettable Moira from Schitt's Creek. Bo Welch (left) and that lame phone gag though — where's Johnny LaRue when you need him?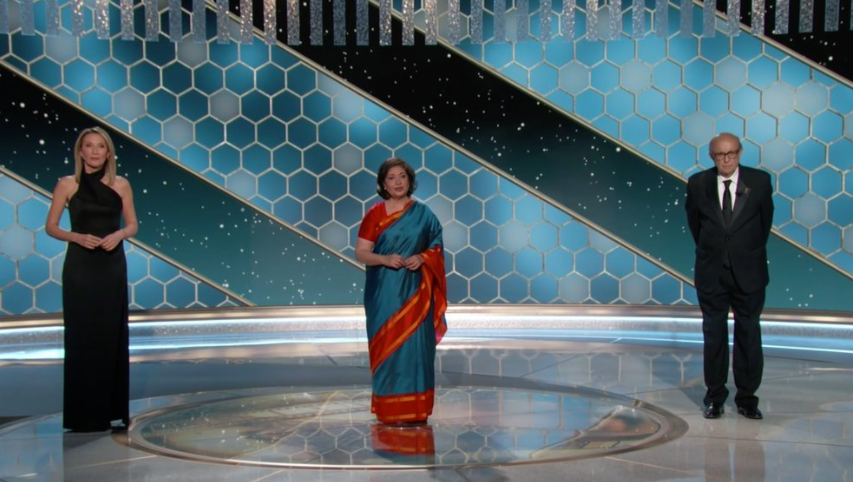 The "all white" — as Sasha Barron Cohen and Tina Fey called them — Hollywood Foreign Press Association were the only ones who got hammered at the Golden Globes this year. Nice they donated two million of the $25 million NBC paid for rights to this broadcast, but they'll have to do better than this brief and stilted show of diversity on stage at the 79th annual awards.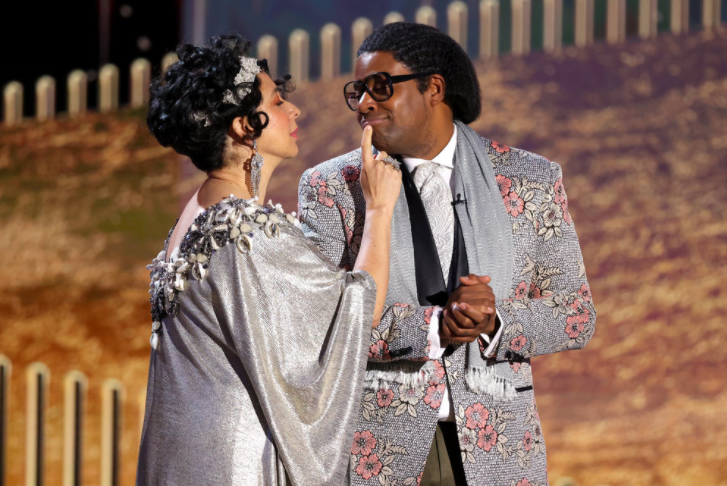 Maya Rudolph and Kenan Thompson brought the funny. Next year's hosts?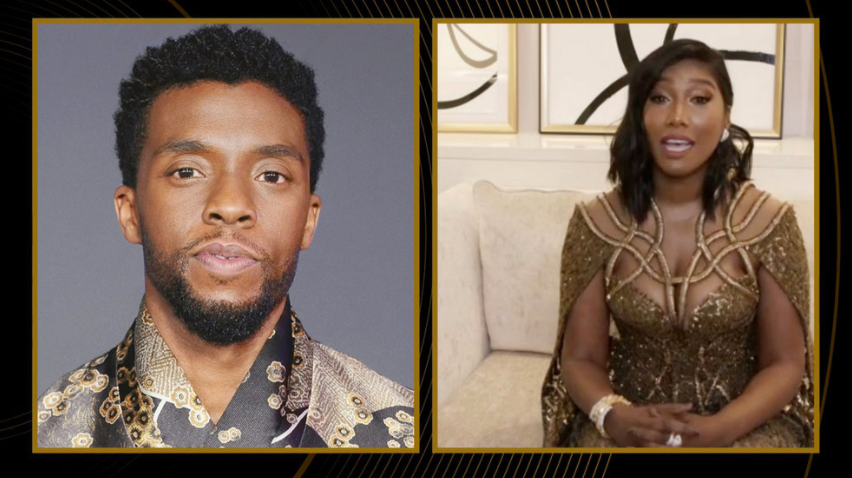 Simone Ledward Boseman's acceptance of her late husband Chadwick Boseman's Best Actor award was by far the evening's emotional high point.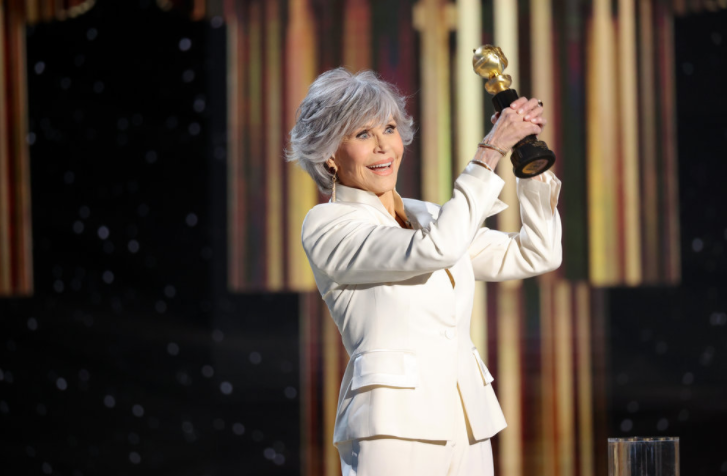 Finally, Jane Fonda — what a champ.