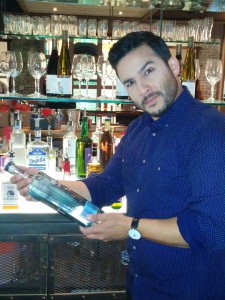 Quite often, TV shows shot in Canadian cities are produced out of "stealth studios." Lost Girl is shot in Toronto's West End  in what used to be a pencil factory. A few blocks away, The Strain and Beauty and the Beast share what was once a glass making plant. Up in Downsview, Suits and Covert Affairs are based in a former munitions operation.
So to shoot in what was actually built as a TV and film studios is really living. Such is the case this season for The Listener, a tenant at Toronto's Pinewood Studios. The CTV drama, which wrapped production about a week ago, returns for a fifth season Monday night at 9 p.m.
Executive producer/showrunner Peter Mohan says it is a step up from "the rat barn" where the series plugged away on seasons one through four, although he sometimes prefers the writing rooms at the converted sites.
Two weeks ago, I braved the part of the Gardiner not under construction to visit the set and spoke with Mohan and several cast members, including Ennis Esmer. This series keeps evolving and he's gone from playing an ambulance driver to a bartender, making him one of the first TV characters who can intoxicate and revive patrons at the same time.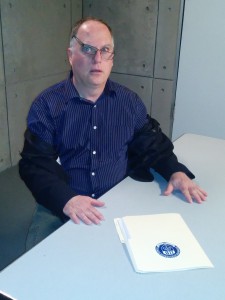 Esmer says he feels right at home on Pinewood. "I've never actually worked steadily on a series where we're surrounded by other productions," he says. The upcoming CBC comedy Schitt's Creek is a Pinewood production, with feature films being produced on neighbouring sound stages. "This is the closest I feel like to Pee Wee walking on the Warner's lot."
Esmer was referring to "Pee-Wee's Big Adventure," which made me want to see that movie all over again.
The bar features a well-stocked wall of bottles, but Esmer told me only one has any actual liquor in it (vodka). Besides the new Pasazade bar set, the sound stage is also home to new digs for lead character Toby Logan (Craig Olejnik) as well as Sgt. Michelle McCluskey (Lauren Lee Smith), on maternity leave from the IIB as the season starts. Their new living spaces are a step up from the usual cop abodes, almost as if the stylists from HGTV had done a makeover.
A chopping block from IKEA even made it into Olejnik's character's trendy abode. That the series has evaded the chopping block after being yanked all over CTV's schedule is remarkable. No matter where they put it, however, the usual 1.1 million loyal viewers always turn up.and his Listener associates here at this feature I wrote for The Canadian Press.