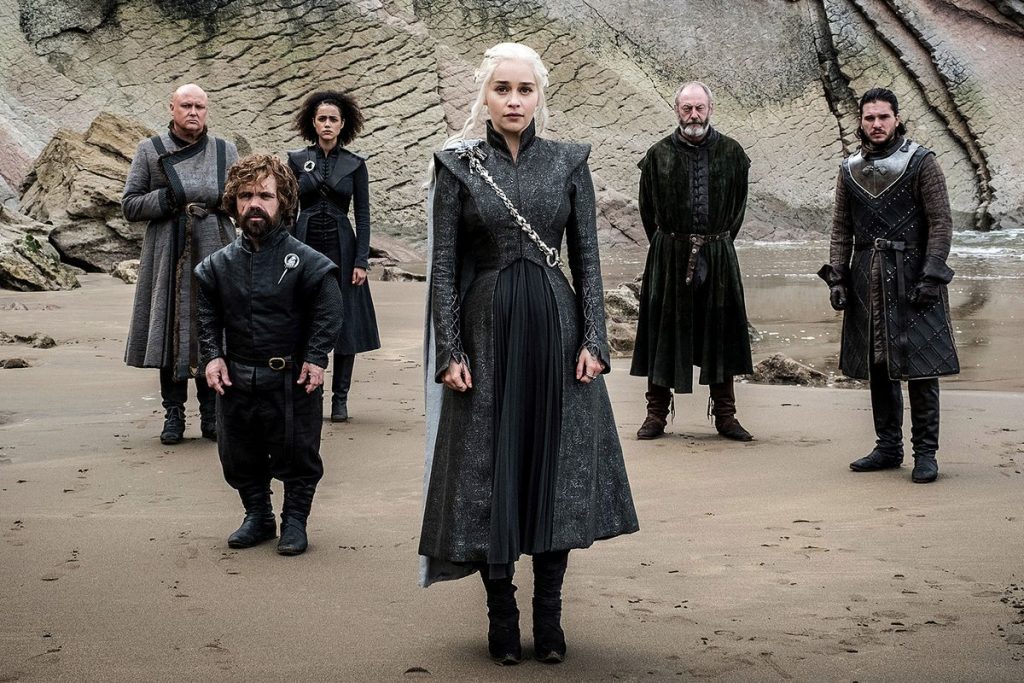 Some wondered whether that long gap between seasons would take the fire out of Game of Thrones dragons.
Quite the opposite. the HBO series roared back to 11.8 million on-air broadcast viewers Sunday in the United States. That was slightly below the 12.07 million who watched the season seven finale nearly two years ago, but well above the 10.01 million who tuned in for the season seven premiere.
Across all platforms, including streaming on HBO GO, it is calculated that 17.4 million caught the season eight premiere. That's the biggest U.S.audience for Game of Thrones ever, topping the 16.9 million who watched the season seven finale on its opening night.
In Canada, according to a Bell Media release, a total of 2.9 million viewers watched the HBO series Sunday night across both linear and on-demand streaming platforms. Of that total, 2.1 million saw the Game of Thrones episode on linear. That makes the season eight premiere the most-watched episode in Canadian Entertainment Specialty (translation: non-sports) as well as Pay-TV history. It also set a single day record for most streams in Crave history.
Most important to Bell's bottom line, the episode set another record– the biggest single week spike in Crave direct-to-consumers subscriptions. Bell says they went up 1000 per cent the week leading up to the season premiere episode and jumped to over 3000 per cent on Sunday.
The average audience for Game of Thrones has gone up every single season — remarkable considering the ever advancing Sunday night competition during much of that run from streaming services such as Netflix, Amazon Prime, Hulu and CBS All Access.