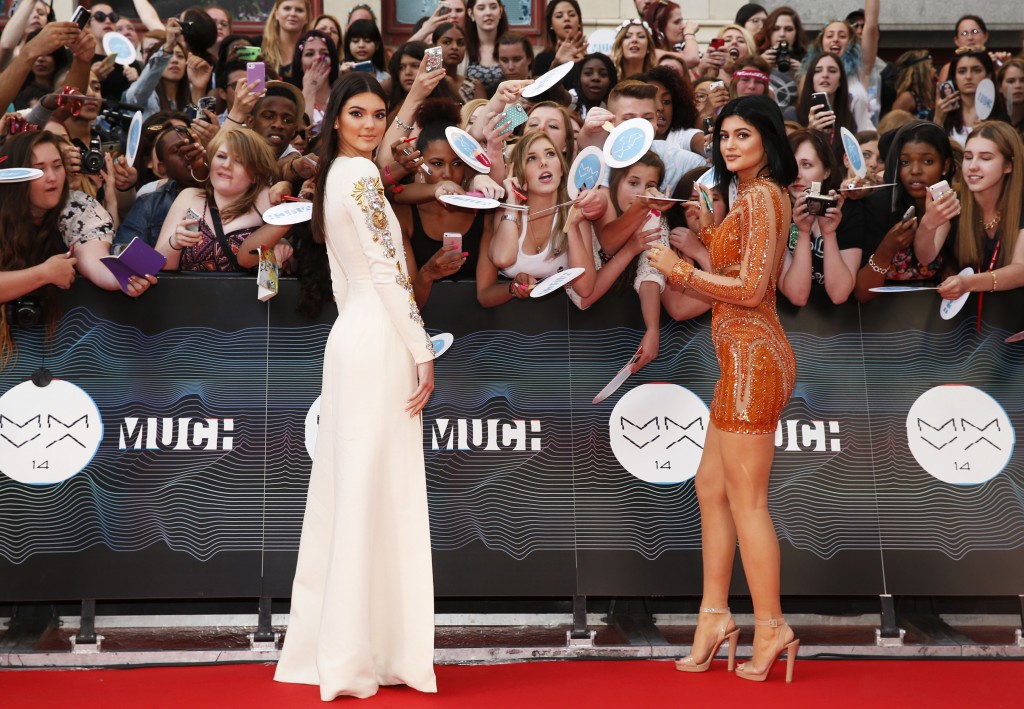 It's probably impossible for me to weigh in on Sunday's MuchMusic Video Awards without sounding like an old coot but here goes.
It disheartened me right off the bat that this show was going to be "hosted" by two Kardashians. Really Canada? Why did we have to stoop so low across the border for this one? I realize the Kardashians have a TV show on a Bell specialty network but there must be some kind of talent bar one must at least stumble over to be asked to host this thing. These two nitwits couldn't host a Tupperware party. It's such a desperate fame grab when a Canadian network asks people who are only famous for their own desperate fame grab to host our award show–especially when their best before date has already expired in fame grab land.
What is cool is seeing Queen Street West shut down and carpeted for the event. Those aerial shots with all the kids spilling into Queen and John look amazing. I loved the shtick during the pre-show red carpet segment where Ed Sheeran rides up in a Tasty Treat street wagon offering fries to fans. See, that's where the Kardashian kids could have been used to greater effect. Just surprise viewers by having them in the chip wagon, and that way they don't have to kill the show by hosting. Plus the Kardashians get to see what their lives would be like if they weren't famous for nothing.
I watched about as much of the show as I could. Lorde was intriguing as she flailed about with all that hair, which got all Alanis Morrissmessy. Maybe the Kardashians were smuggled across in that hair. Lorde sang to a floor lamp and even took a mid-song break with it, the two of them lying together on the stage. They reminded me a bit of JLo and Marc Anthony, especially when Anthony was going through that whole lampshade-on-head phase.
What's with P.K. Subban? Suddenly this guy will go to the opening of an envelope. He was there along with Nazem Kadri. I love their new CD.
I watched a bit of Sam Roberts set, that seemed like old time rock `n`roll. Hedley and his mates seemed to be having good time. That's the thing about the MMVAs–everybody looks like they're just having fun, especially the fans.
But not the hosts. I know they're young, but they should at least know how to read. I kept hoping they'd fall into the Marianas Trench.