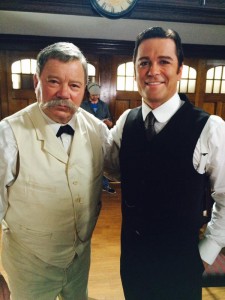 William Shatner beamed down to Toronto this week to shoot scenes for an appearance next fall on Murdoch Mysteries.
Droopy Roger Sterling moustache in place, the 84-year-old TV icon will play American author Mark Twain on the CBC drama when it returns for a ninth season next October.
Shatner was busy shooting scenes opposite Yannick Bisson (Det. William Murdoch) and Jonny Harris (Constable Crabtree) when I popped by the set Wednesday. It had been a while since I had been to the old Sullivan Studios in Toronto's east end, home to Wind at My Back many years ago. Sullivan, a classmate at the University of Toronto, hit the jackpot with his Anne of Green Gables miniseries in the mid-'80s and '90s.
Back when I was at TV Guide, I cooled my heels for a full day at a Wind at my Back taping, waiting for a chance to interview guest star Fay Dunaway. Dunaway lived up to her diva reputation, only agreeing to speak with me at the very end of the day in the cab back to the airport. I was OK with that offer, knowing that at rush hour, I'd have a full 60 minutes with the actress. The Oscar winner was a pussycat and it turned out to be a very pleasant ride and a good story.
Wednesday on the set, I sat across from Shatner for two brisk sessions wedged between camera set ups. It was a busy day, and, as he told me, he didn't have time to waste. He's engaging, always has great stories and insight and doesn't suffer fools. He can play the contrarian, too,especially if a question is poorly worded or just plain dumb, two of my specialties.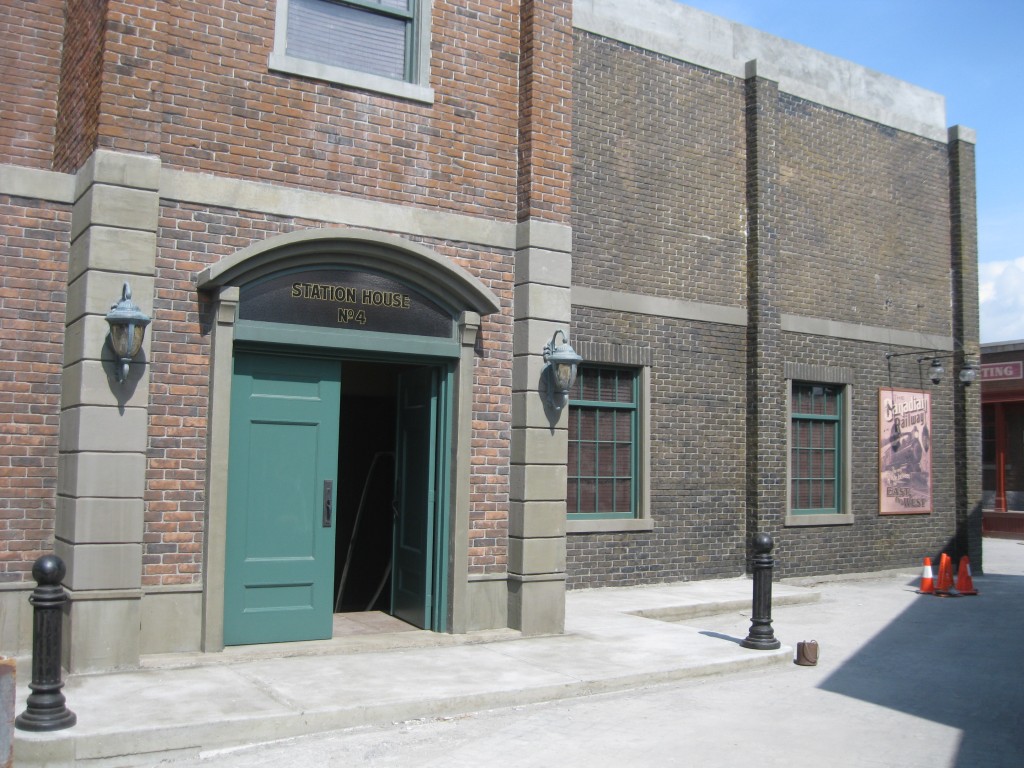 He laughed when I reminded him of an earlier phone interview where I congratulated him on the surprisingly wonderful 2004 CD Has Been. I told him at the time the title track was the greatest F-you to entertainment reporter types like me ever concocted. "Everybody but you, Bill" Shatner purred at the time.
Shatner worked quite a bit in Toronto in his early years and probably remembers when the Gardiner Expressway was new. He launched into an impromptu rant about how the city is ill served by this rotting freeway wedged between a corridor of condo towers. The soliloquy went straight from my recorder to The Toronto Star, where you can read more here.
He also told me about this extraordinary idea he has to ride a motorcycle he helped design–a three wheeled contraption with 500 horses–from Chicago to Los Angeles this summer, perhaps as a web series or documentary. A Harley man, he never stops boldly going.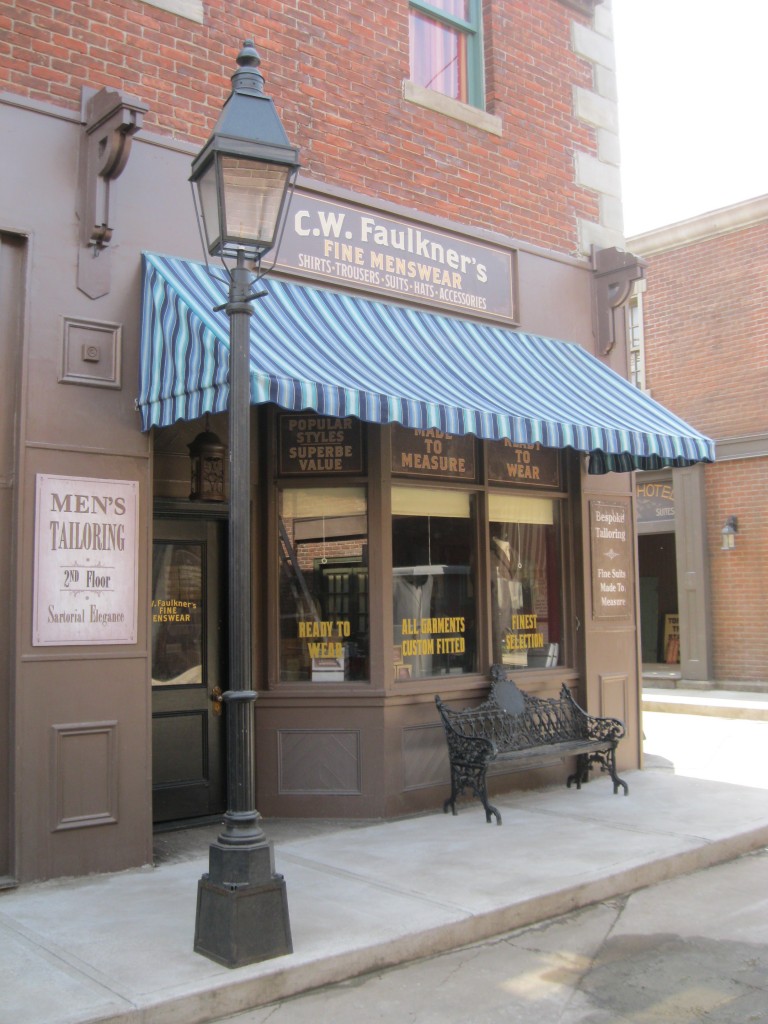 Prior to our talk I had a lovely tour of the back lot where many of the Murdoch Mysteries' street scenes are shot. It is Hollywood huge and beautifully detailed. Executive producer and showrunner Peter Mitchell pointed out several signs and storefronts paying homage to crew members and other colleagues who have passed away during the nine year run of the historical drama.
CBC will announce Thursday at their Upfront in Toronto that a special two-part Christmas episode of Murdoch Mysteries has been ordered for this coming December, bringing the number of hours of the series this season to 20.
Fans are expected to descend soon on the back lot. So many viewers responded to an opportunity to attend an open house on the set Shaftesbury had to schedule a second session. Would all Canadian series had this problem!