One would almost need another full year to see enough of the TV shows released in 2019 in order to pick the best 10. The launch of AppleTV+, Disney+, the continuing content splurge from Netflix and other streamers and the latest from HBO kept us binging through eye strain for a full 12 months.
Full disclosure, therefore: I have not seen Succession, Watchman and a few other shows landing on similar critics' lists. Nonetheless, here goes: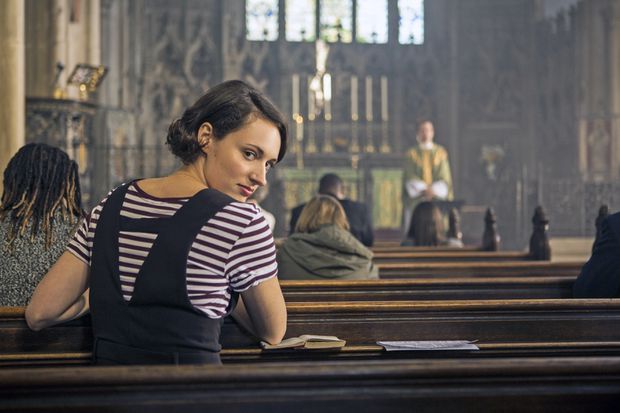 Fleabag (Amazon Prime Video). This wasn't a new series in 2019, but the three year wait between these six and the first six episodes made it seem new all over again — plus nothing else in 2019 came even close to Fleabag in terms of audacity and originality. Plus, well, once Phoebe Waller-Bridge fixes you with that look, you're hooked. Read my full post on the second season here.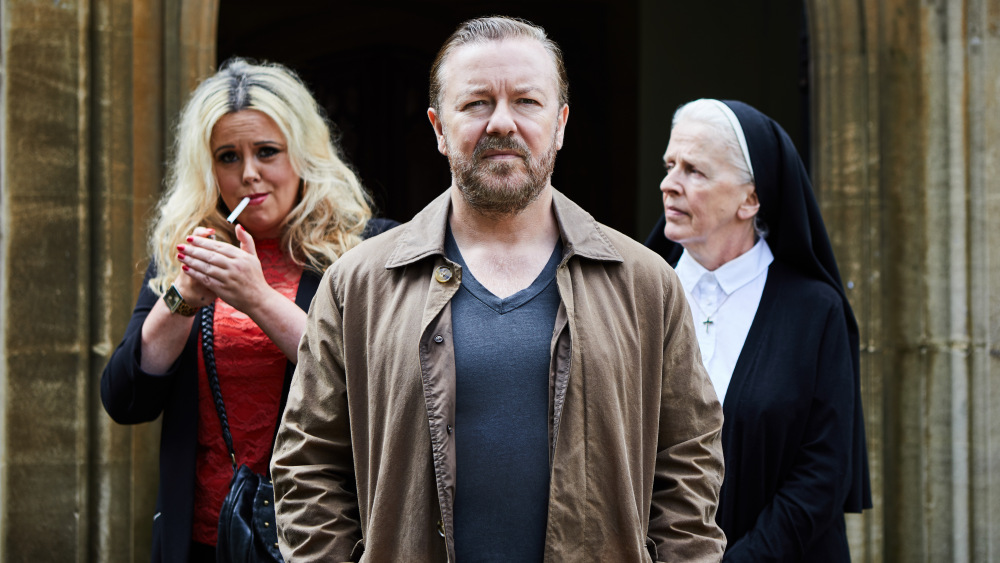 2. After Life (Netflix). "It is Gervais at his finest, still shielded by his cynicism and his anger but human and compassionate enough to realize that just trying to make your corner of the world a better place is actually a hell of a thing." Read more of my take on After Life here.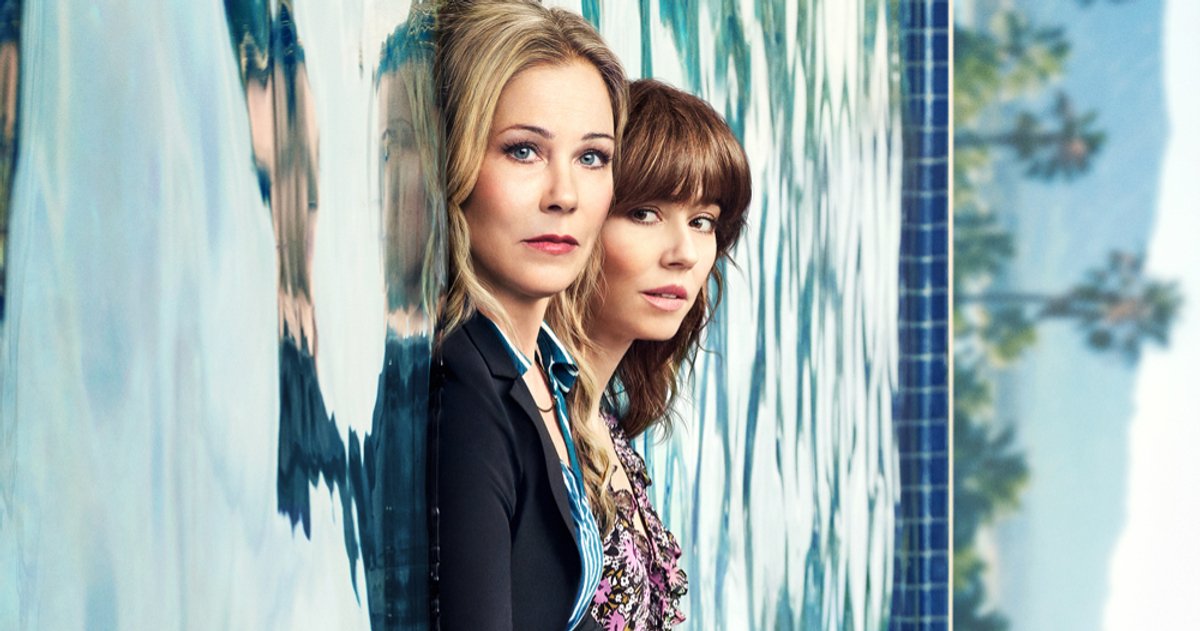 3. Dead to Me (Netflix). Two women (played by Christina Applegate and Linda Cardellini) meet each other in a grief-counseling group and grow to become intimately close friends. What follows is a murder mystery on crack, with Applegate a revelation as the series lurches from one cliffhanger crisis to the next. The most binge-able series on this list.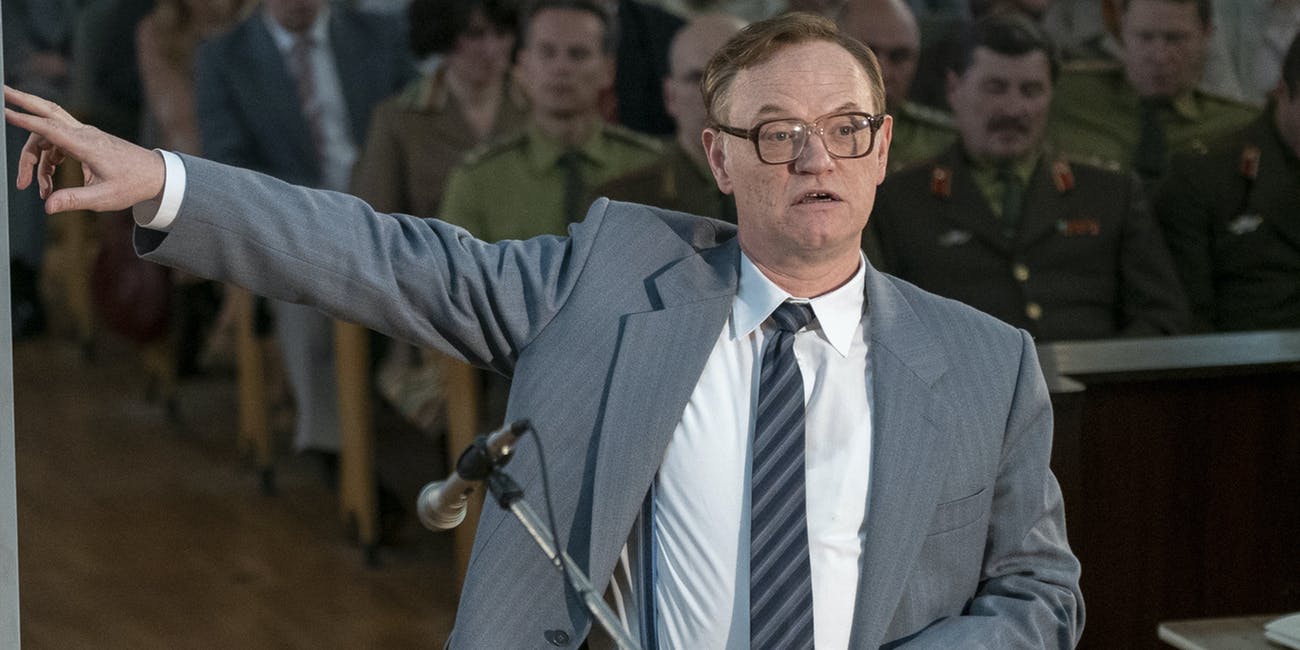 4. Chernobyl (HBO). "Increasingly, more and more, truth is under assault in our world. This is not just a question of Europe or the United States; it is everywhere. Chernobyl is a story of what happens when you decide that the truth is not as important as what you want the truth to be." — Craig Mazin, executive producer of Chernobyl; read the rest of my interview with him here.
5. Deadwood: The Movie (HBO). "If you watch the Deadwood movie (and you should) and you share the feeling that these characters seem happier and even doggone grateful and content at the end, raise a toast to great storytellers. They prove that you can still raise hell, stare down darkness and deliver a happy ending; that life is every bit as profane as it is profound, but that there's nothing more real than a happy ending." Read the rest of my review here.
6. The Mandalorian (Disney+). Created by Marvel films director Jon Favreau, The Mandalorian took me back to a galaxy far, far away — 1977. That's when I saw, on opening day, the first Star Wars movie. This series brought back the charm and playfulness of the original. It seems more mechanical, with rusty spacecraft that look like dented old WWII aircrafts that can nevertheless fly at warp speed. Back are those arid, Arizona vistas, too, as well as stormtroopers and even a baby Yoda. Go here for my full review of The Mandalorian.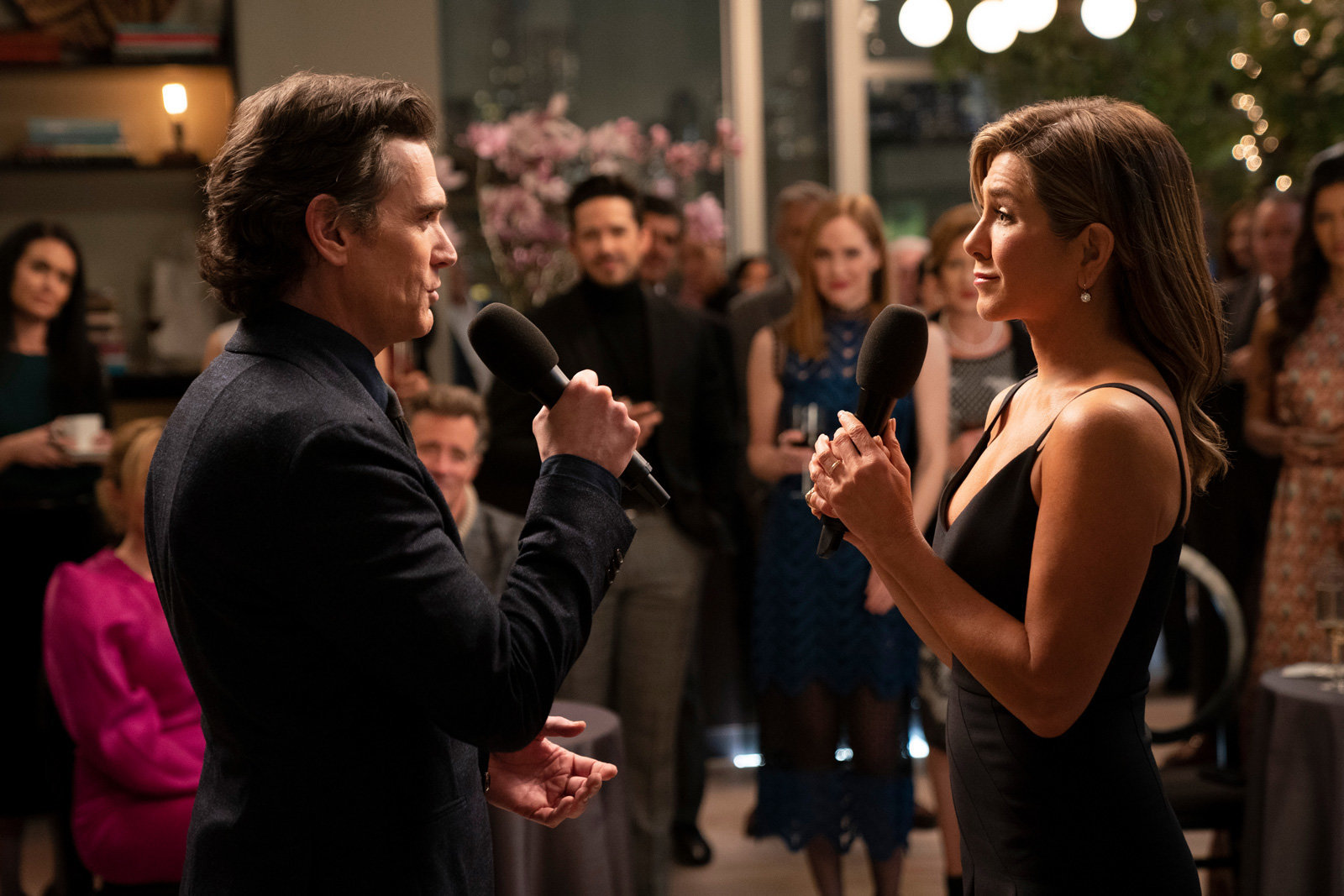 7. The Morning Show (AppleTV+). "Billy Crudup plays network news and entertainment boss Cory Ellison and Mark Duplass plays morning show executive producer Chip Black. These two bring a lot of momentum to this series. Crudup steals every scene he's in as the coolest smartass in the room and Duplass is the exact opposite — a weary worker bee tasked with holding together a crew lurching from disaster to disaster." Read my full review of The Morning Show here.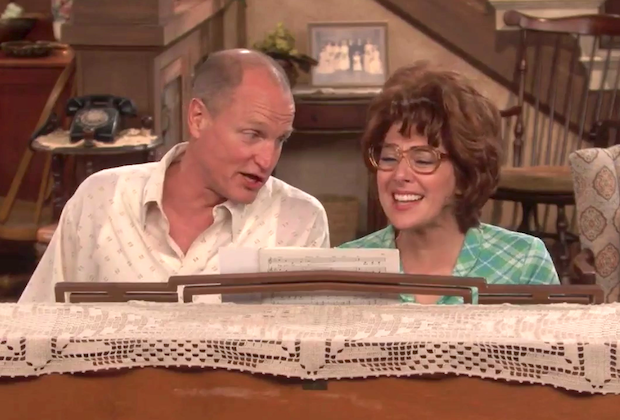 8. Live in Front of a Studio Audience (ABC). "Wednesday's performance of a 43-year-old All in the Family script sizzled from beginning to end. The series was always the great American tragedy, a cleverly written and performed indictment of its times. That it still speaks to the same issues is a one-two that must leave many boomers shaking their heads and wondering how we all got right back here again — even if we would tune in each week just to hear Tomei and Harrelson croon "Those Were the Days" on the piano." Read the rest of my review here.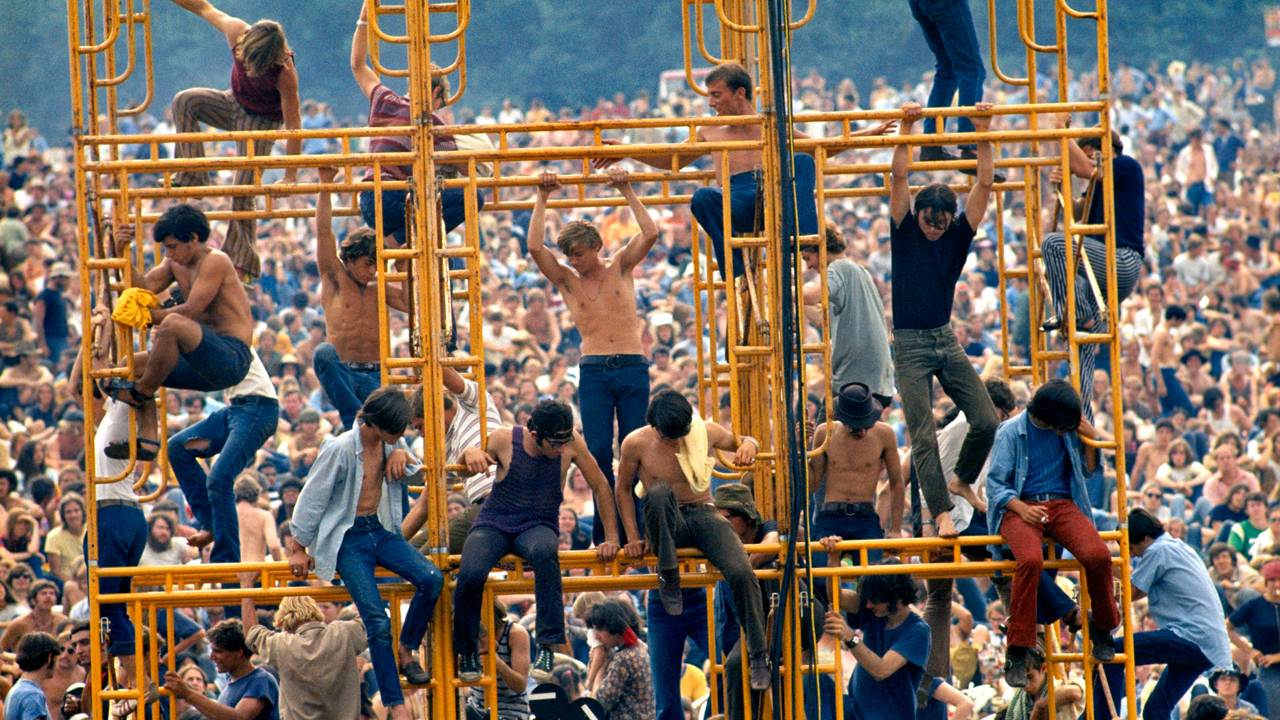 9. Woodstock: Three Days That Defined a Generation (PBS). "It was sold as three days of peace and music. It ended up being a wet, muddy weekend… but, for one golden summer at least, there really was a beautiful truce in America. A generation united under a freaky rendition of "The Star Spangled Banner" who got by with a little help from their friends. As another witness puts it in the documentary, "It was like visiting the world you were dreaming of, if you were a young person." Read the rest of my review here. Director Barak Goodman's documentary, which also aired on CBC's Passionate Eye, is available for streaming at CBC Gem. Follow this link to watch it now.
10. Bob Hearts Abishola (CBS). By reaching well beyond his cultural comfort zone, Chuck Lorre and his co-creators have landed on something both familiar and original in broadcast network television. Doubts that "opposites attract" characters such as those played by Billy Gardell and Folake Olowofoyeku could meet and fall in love are dashed by the end of the pilot. That the series just seems to get better each week is the surprise of the season.
Honorable mentions: Jann (CTV), Coroner (CBC), "The Irishman" (Netflix), The Unicorn (CBS)