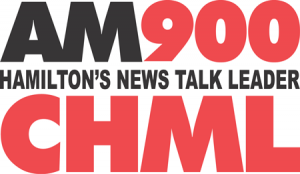 This week, CHML's Scott Thompson asks if all those negative election ads–especially those from special interest groups other than the political parties–actually influence the outcome of an election.
In Ontario, we'll find out once the votes are in Thursday. Ads from police unions, teachers, medical works and other "concerned Canadians" have been cranked way past 11 during this provincial election, most aimed at, and demonizing, one party. Radio, TV print and Internet advertising costs money, and the piling on of other voices certainly seems like an advantage for the side who doesn't have to spend as much, or can target their message in a more specific way knowing others are hammering away for them.
Can these ads sometimes backfire? There is evidence they can if they cross the line, as ads making fun of Jean Chretien's partial facial paralysis did many years ago in a federal election, creating sympathy for the Liberal leader. There does seem to be a point where fighting dirty doesn't sit with voters.
We also talk about summer TV shows, especially the dumb reality ones that wash over every summer like a swarm of mosquitoes. We both make our pitch for a Canadian reality show called "Expressway to Riches" where a group of engineers battle it out to come up with a speedier plan to fix Toronto's Gardiner Expressway. Hey, we can dream.