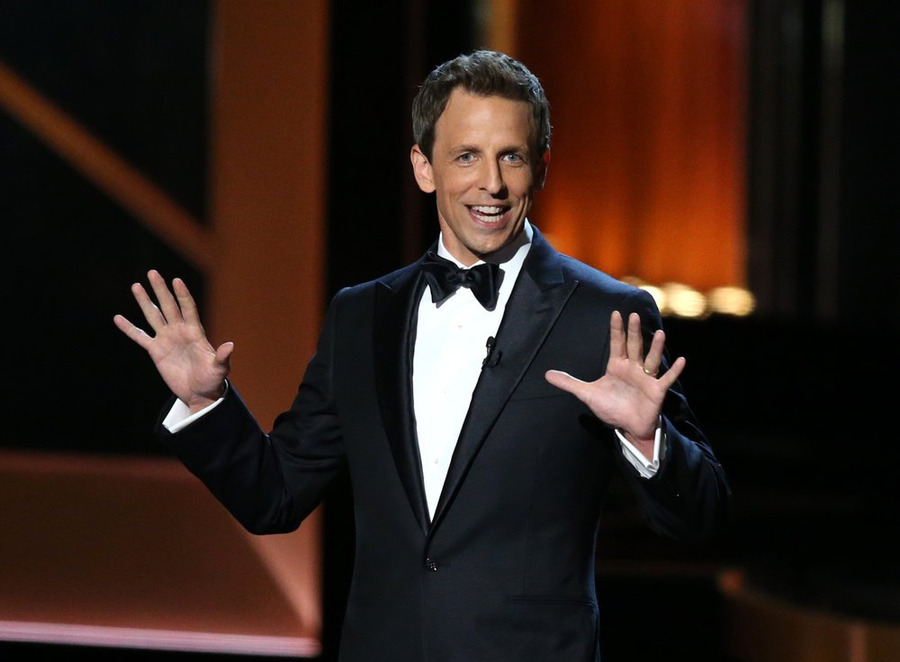 I had to recap this stupid show called Bachelor in Paradise Monday night for TheStar.ca, so I missed the first hour of The 66th Annual Emmy Awards.
When I went back and watched it later, I realized I'd missed the best part. The show seemed dull and predictable in its last half, but the first 50 minutes were pretty darn entertaining.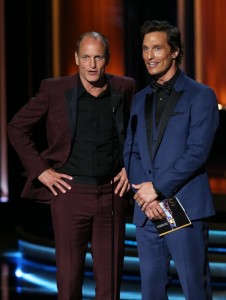 And that's about all you can ask from these over-hyped statue fests.Host Seth Myers came straight out, without any big production-palooza, and delivered 20 jokes Bob Hope style. Some were pretty funny. Meyers noted that this will be the last season for Glee, Two and a Half Men, Sons of Anarchy "and almost every new show to premiere this fall." This was more of a safe prediction than a joke, but still, pretty funny.
Of the 19 Game of Thrones nominations, Meyers said there was one for "Worst Job Security."
As Meyers also said, the jokes were like Emmy nominations: "not all winners." Still, I liked his old school, straight ahead approach.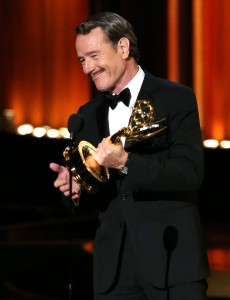 Jimmy Kimmel made the most of his spot as a presenter, goofing on Matthew McConaughey. "You got so fat since the Oscars."
That so many trophies went to the usual suspects took all the drama out of the room.  It was fun, though, watching CTV downplay all the awards for Fargo, an FX Canada entry "Not available on Bell." The big Breaking Bad haul and the umpteenth Modern Family sweep also got no amplification from the Bell megaphone.
I liked Meyers streeter bit in New York, if just for all the energy and zip that seemed to be lacking later in the night.
The three-hour show finished right on time, an impressive achievement in itself. Among the other highlights: