TV Media Insights' resident expert Marc Berman asked me to join him for a second videocast covering the just-concluded TCA 2015 winter press tour. Follow this link to the videocast here.
Marc asks what my highlight was from the tour. Skipping over all of the meals and the weather, I mention the final ever Mad Men panel, which was sweet and emotional, plus the extraordinary visit to the Warner Bros. studio for "An Evening with Chuck Lorre Productions." Seeing those 24 stars and producers from four different Lorre CBS comedies up on stage on director's chairs was pretty darn impressive.
A third highlight would have been PBS's Great Performances evening with Anne Lennox, but we shot this videocast the day before that memorable performance.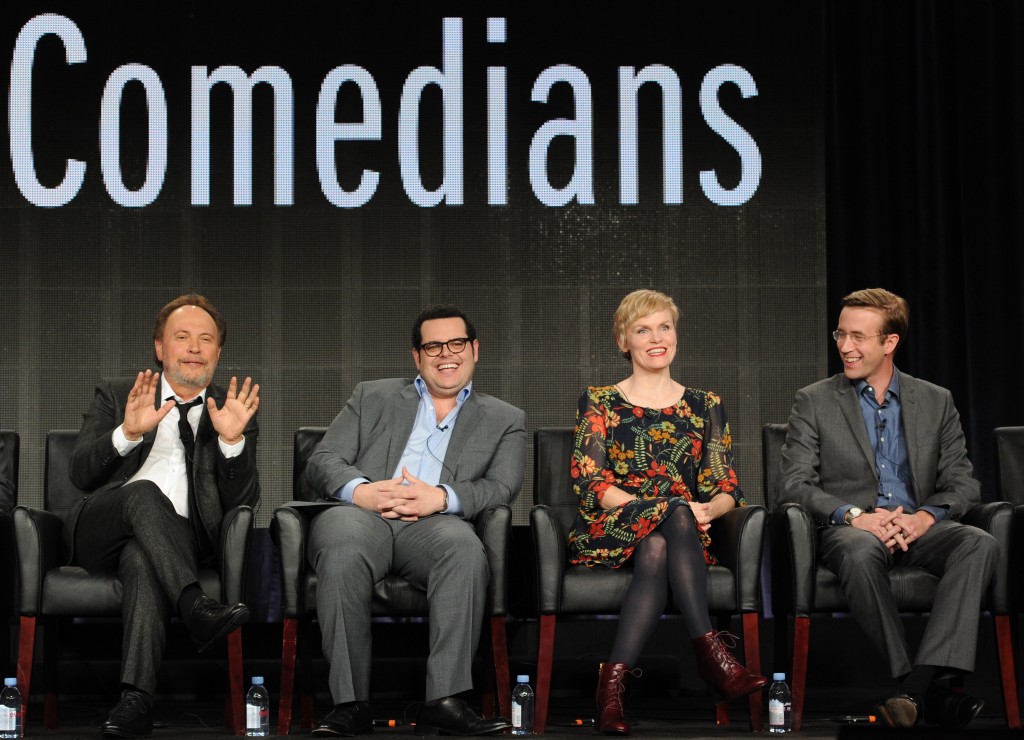 The two of us also touch on the jam-packed FX Networks day at press tour. Critic's pal John Solberg ran a tight schedule, cramming in session after star-packed session. Panels featuring Billy Crystal and Josh Gad (for The Comedians), Denis Leary and John Corbett (Sex&Drugs&Rock&Roll), Danny DeVito and Charlie Day (Always Sunny), Timothy Oliphant and Graham Yost (Justified) and Jay Baruchel (Man Seeking Woman), Mathew Rhys and Keri Russell (The Americans), Louis CK and Pamela Adlon (Louis) plus an Archer and executive panel helped cement FX's growing reputation as TV's top creative destination.