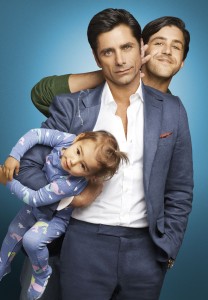 On Monday, Fox announced its new schedule for fall. You can find their full details here.
Short order "event" series and comic book cross overs continue to emerge as the network survival strategy. That the reality/talent show ship has sailed is signaled with the announced demise of American Idol, for six straight seasons the most-watched show in North America. Fox says it will return for a 15th and final run next January, then Seacrest out.
The new shows have a familiar ring to them as the networks continue to try to hook viewers with same-old shortcuts. John Stamos from Full House returns in a series that basically asks what if uncle Jesse suddenly found out he was a dad and grandfather? He'd be Grandfathered, and no, I don't know what the second paragraph to this idea would say either. Rob Lowe and former Wonder Years tyke Fred Savage are together in The Grinder, a comedy about an actor who plays a lawyer on TV suddenly becoming one in real life. Is there a thread of Suits in that idea? Maybe real lawyers will get involved.
Even shows critics are more excited about, such as the revival of The X-Files–set to return as a "thrilling, six-episode event series" right after an NFL playoff game next January–are old ideas.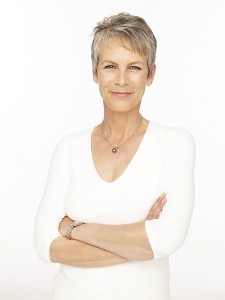 One that sounds more fun: Scream Queens. Busy Ryan Murphy and associates are back and they're out to goof on slasher flicks. They've even cast Jamie Lee Curtis as a college Dean grappling with a murder spree at a sorority house. Glee grad Lea Michelle is part of a large ensemble with Abigail Breslin, Nasim Pedrad and many others getting frightened silly.
Minority Report is the first of Steven Spielberg's films to be adapted for television. It's about two cops racing to stop a crime wave in 2065, which makes it sound a bit like Continuum. It is set in Washington, but that's Toronto's BCE place in the background of the photo. Stark Sands (say that 10 times real fast) and Meagan Good star.
Also new for fall is Rosewood. Comic book caper Lucifer starts early next year, as does The Frankenstein Code. There's a new animated series from Seth MacFarlane called Bordertown which has nothing to do with the old Canadian drama.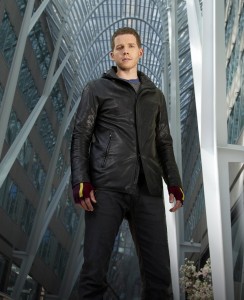 Maybe these new shows will be awesome, but the networks are in a war now with new services such as Netflix, Amazon, Hulu and others. Based on the series description, whose going to binge watch Grandfathered?
They might watch a revival of Grease, also in the event category at Fox.
As for the end of Idol, it seems a perfect call. Fox gets a victory lap for a series otherwise out of gas. The judges are great–Harry Connick, Jr., Jennifer Lopez and Keith Urban–but nobody cares who wins anymore. Viewers have moved on.
Fox axed The Mindy Project, which might move to Hulu. It spared New Girl, but will shelve it until next year. Bones is back, but creator Hart Hanson's new series, Backstrom, is not. The Simpsons was renewed for two more years, bringing it to 28 seasons and 625 episodes–more than any other prime time series, ever. Take that, Gunsmoke.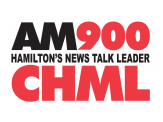 I yakked about the Idol ending Monday with Rick Zamperin on AM900 NewsRadio's CHML, you can listen in here.