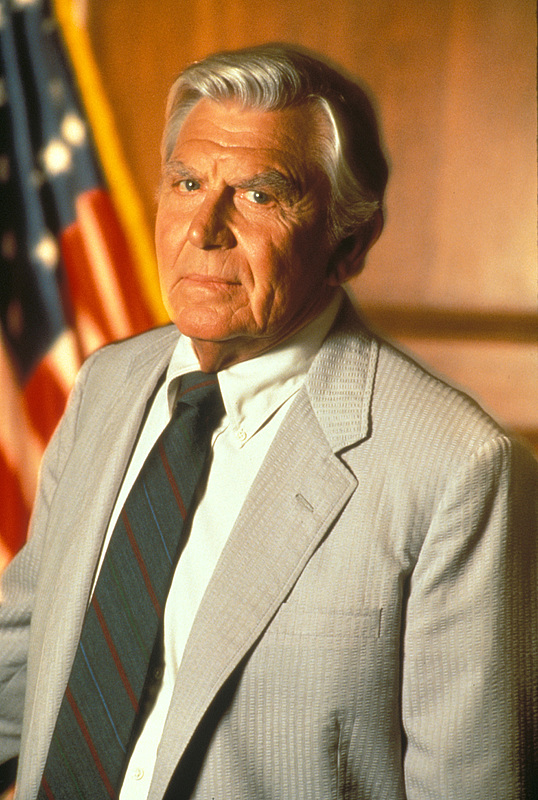 What's the No. 1 TV series in Canada–among viewers who are visually impaired?
It's not a new show, it's not even from this century–it's Matlock. The folksy law drama, which revived the career of Andy Griffith, ran from 1986 to '95, with all but the last season on NBC.
It's still a big draw according to the folks at AMI-tv. They add descriptive commentary to all kinds of TV shows (find them on Rogers channel 888 in the Toronto area).
I happened to sit next to AMI-tv director of programming Brian Perdue at the Canadian Women in Film and Television awards late last year and he filled me in on the not-for-profit enterprise.
Perdue slots Matlock in Mondays to Thursdays on AMI-tv where it averages in the double digits and often soars as high as 50,000 viewers. Perdue claims it wins its timeslot most early afternoons on the digital tier.
The series is fully described, with a "third voice" adding commentary such as "Matlock opens a door…"
Perdue figures it suits the descriptive format because the series is fairly easy to follow. Most of the action takes place in the courtroom.
AMI, along with CPAC, APTN and a few others, is a "must carry" service. Being relevant and watched will help digital channels in Canada survive the coming pick 'n' pay purge, says Perdue.
AMI also carries described versions of CBC shows such as Murdoch Mysteries as well as British import Coronation Street and reruns of House. A deal was recently struck with CTV to carry Saving Hope.
There's original programming, too. Read more about AMI-tv here in this feature I wrote for The Canadian Press.