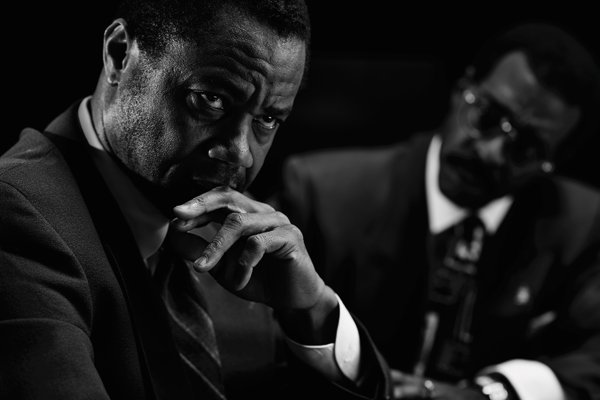 I'm sitting in an airport eatery (Wahlburgers–try the Dad burger). People keep walking past, a few take the moving sidewalk.
I can't help thinking of those old O.J. Simpson ads where he's running through a terminal, trying to chase down a rent-a-car.
Yes, I'm that old.
Old or young, you'll want to check out the premiere of American Crime Story: The People v. O.J. Simpson (Tuesday, 9 p.m. ET, FX and FX Canada).
I've seen the first two hours and can't wait to see the other eight.
Executive producer/director Ryan Murphy (American Horror Story, Glee) sheds his usual Hail Mary attack and just plows straight into the story. And why not–you couldn't make up the dark, bizarre circus that followed the former Buffalo Bill star running back as he tore through (North) America's racial comfort zone.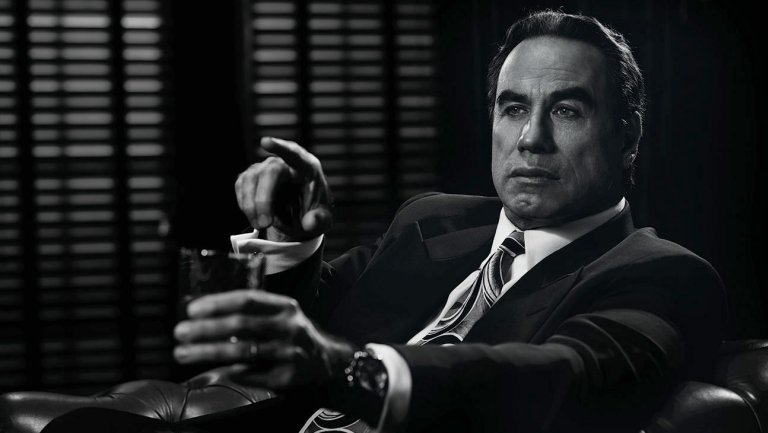 Murphy says he was hooked on this project–as was every big-name cast member–as soon as he read the scripts by Scott Alexander and Larry Karaszewski. The pair had a huge head start, basing their screenplay on Jeffrey Toobin's detailed study of the trial, 1997's "The Run of His Life: The People v. O.J. Simpson."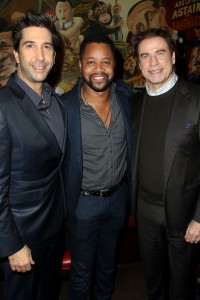 Recognizing the story as a "thriller," Murphy used "All the President's Men"—a Watergate feature and another project where most viewers know the ending—as a cue for how to direct his miniseries. "It was paced with such urgency that it kept you involved."
There are little nuggets of Murphy's deft grasp of dark humour. We see the three Kardashian tots spell their names as they watch daddy Robert (well played by David Schwimmer) on TV. Kardashian stood by his pal O.J. (Cuba Gooding Jr.) after the NFL Hall of Famer was accused of the grizzly slayings of his ex-wife, wife Nicole Brown Simpson and Ronald Goldman, in June of 1994.
Episode Two is the White Bronco chase. Murphy lucked out when the city of LA shut down a stretch of the 101 for repairs, allowing the producers to flood the freeway with cars from the late '80s, early '90s.
John Travolta is fascinating as O.J. attorney Robert Shapiro. He plays the lawyer just as larger-than-life as he was, almost Trump-like in his self-awareness and grandising. Travolta told me after a New York screening in December that he stole from all the agents and lawyers he'd encountered in his 40-year career, including one Hollywood producer–Robert Evans.
Bruce Greenwood is as good as he always is as Gil Garcetti, the D.A, who didn't need this to happen on his watch. The glue that holds it all together, however, is Sarah Paulson as lead prosecutor Marcia Clark. She's both terrier and terrified, overwhelmed by a media tsunami she never saw coming.
There's much more to say, but my plane is at the Gate. Follow this link to my Toronto Star coverage of The People v. O.J. Simpson.