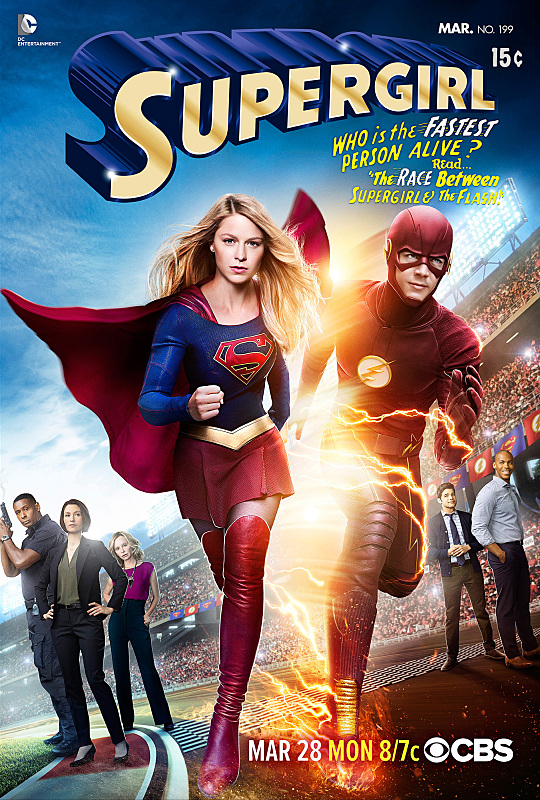 This must be some kind of a first: two shows shot in separate countries airing on separate networks crossover Monday night.
Mind you, the countries and the networks are neighbourly. The Flash–shot in Vancouver and airing on The CW–visits Supergirl–shot in Los Angeles and airing on CBS–Monday night at 8 p.m. ET.
Read more about the crossover episode here at this feature I wrote for The Toronto Star.
You don't have to be a superhero to visit both sets. I did it, visiting The Flash's Vancouver set in December and Supergirl's set on the Warner lot in Burbank in January.
Grant Gustin, who plays The Flash, talked about how he was happy to be working in the relative peace and quiet of B.C.
"First of all, I'm a homebody, happiest when I'm working," he says. "I love my people, I love my family, but I don't go out a lot. LA was never really my city, so I love being in Vancouver and doing it up here. It's a lot easier I think to stay focused and I don't have to see billboards of myself. I forget it's a big popular show, it's just my job."
Besides, he never has time to go out. Besides all the hours on his own series, which is loaded with special effects, plus the Supergirl crossover, Gustin gets dragged into crossover appearances on Arrow and DC's Legends of Tomorrow. At least those shows are on neighbouring sound stages in Vancouver.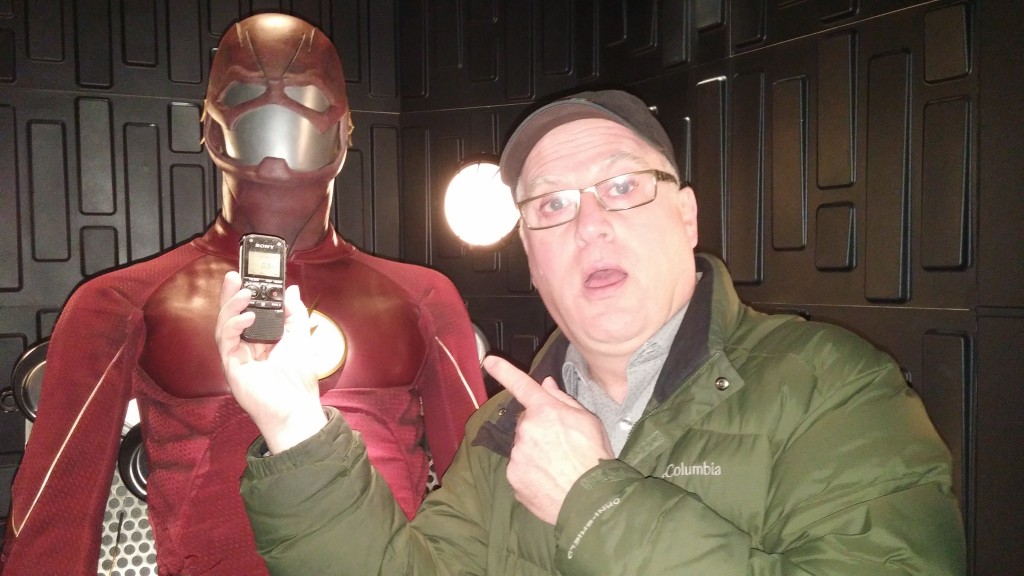 Gustin, 26, has explored some Vancouver streets, mainly in the early hours walking his dogs Nora and Jet.
The actor had nothing but praise for his busy executive producer Greg Berlanti, who has five other shows on the go, including Supergirl. "He's brilliant," says Gustin. "I love working for him. As busy as he is, when he can find the time he's the easiest, the nicest person to talk to. He's humble, very normal, very passionate about what he does. I think he's happiest when he's working as well."
Asked what super power he's choose if he could have one himself, Gustin answers without hesitation: "It would be to heal anybody or anything."
More to come on the Supergirl set visit.