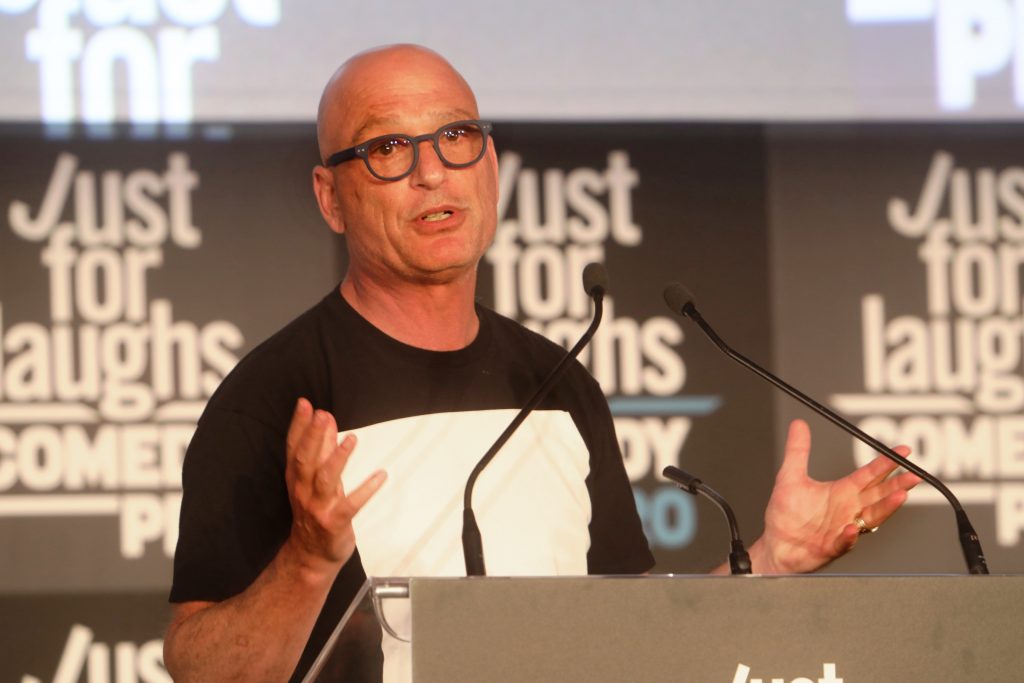 When does Howie Mandel sleep? The 62-year-old comedian just came off his first Just for Laughs comedy festival as part of the new ownership consortium. Besides performing at his own gala, he was, as he put it, representing "white guys" at the annual comedy awards on Saturday. The awards featured a a tremendously diverse group of winners and presenters, including Tiffany Haddish, Jo Koy, Kevin Hart and Lil Rel Howery. In case anyone missed the significance, Handel stood on stage in a Beatles' White album T-shirt.
About a month-and-a-half earlier, I spoke with Mandel at the Citytv upfront in Toronto. Mandel is in his ninth season as a judge on CItytv's No. 1 import, America's Got Talent. He's back with a revival of Deal or No Deal, a game show revival he'll be promoting at the TCA press tour in a week on a CNBC panel. And he'll also be hosting Animals Doing Things for Nat Geo, a home video pet series inspired by a highly addictive Instagram site.

Not bad for a guy who kept getting kicked out of high school in Toronto for all the things he gets handsomely paid to do today. Read my cover story with Howie here at this link to the Forever Young site or in the Forever Young section of The Toronto Star.