For me, The Beatles' 1964 classic "A Hard Day's Night" is how I measure singer-songwriters and comedy chops.
Take Ringo Starr for instance. Just turned 24 the month the film was released, the fab drummer steps in front of a camera and before you can say, "Act Naturally," he does. He's walking by a riverbank, kibitzing with a kid and a tire and still steals the scene. He's messing up in darts in a pub and hits a comedy bullseye. He's sympathetic, present; a natural.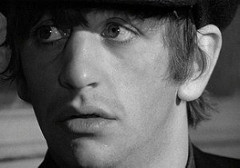 Years later, on a DVD commentary, we learn he was out all night and badly hung over in that scene where he and the kid are playing hooky. Still: full marks.
Close behind is John Lennon: madcap and irresistible, whether engaged in that "You don't look like him at all" scene in the hallway with Anna Quayle or cutting a tailor's tape and declaring the opening of a bridge.
George Harrison: he has a bash at some lines and is winning and original if awkward in his big scene as "an early clue to the new direction."
Then there is Paul McCartney, musical genius, the Cute One, who gets caught acting throughout the entire movie. He should have gone drinking with Ringo. Every other Beatle has a solo scene in "A Hard Day's Night." His was cut out. A few of his other short scenes could have gone, too.
Jann Arden, congratulations. You Ringo-ed it.
Just like The Beatles, Arden is called upon to play a heightened version of herself in Jann, premiering Wednesday on CTV. She throws herself into the role – physically throws herself into it – in the very first episode. She has a scene in the snow that's Lucille Ball-level slapstick-y.
The multiple Juno Award winner tosses vanity out the window. The premise has Arden so down on her luck she is living in the house out back and renting her modern mansion. An interviewer shows up unannounced and finds Arden disheveled in her jammies, recycling and vacuuming.  Asked to take part in a "We Are the World"-like charity anthem, Jann arrives to find she'll be drowned out in the chorus.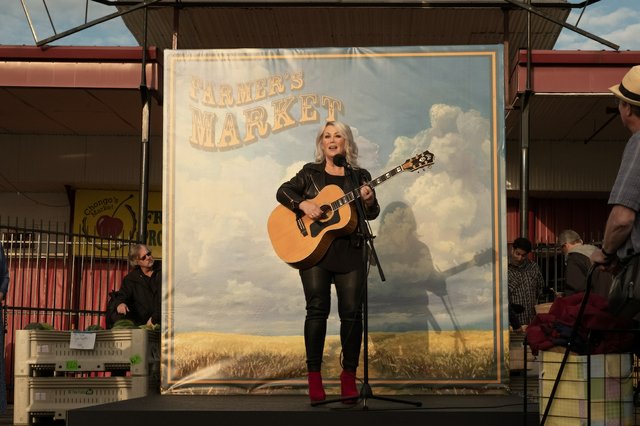 There are plenty of actual jokes in Jann and she knows how to sell them. When the home-crashing reporter says "I hear you're working for The Weeknd," Jann makes a Loverboy reference and asks, "Isn't everybody?"
Then there are moments of great poignancy, especially in the scenes between Jann and her mom Nora, played by Stratford actress Deborah Glover (Anne with an E). The mom is rapidly going from forgetful to Dementia. Arden was shooting this series as her own good mother, who died last December, was in the final stages of Alzheimer's. The singer insisted this be part of the storyline.
The other actors on the series are well cast. Jason Blicker plays the manager Jann has stuck with too long and Elena Juatco as the, as it says in the press kit, "avocado-toast-eating manager of the moment." Her name, of course, is Cale with a "C."
Zoie Palmer (Lost Girl) plays Max, Jann's down-to-earth sister expecting Baby No. 4. Patrick Gilmore plays brother-in-law Dave. Alexa Rose Steele plays niece Charlie and Sharon Taylor is Jann's ex-girlfriend Cynthia. Along with director Ron Murphy (Wynonna Earp), they all bring Arden to her marks and lock her in each scene.
To a man and woman, when I asked last fall on location in Calgary, they all maintained Arden didn't need any steering. They kept telling me: this is an actress.
That's what I thought they had to say; Arden was right there. Turns out that's what she is. Arden has always been a singer of sad songs and a teller of funny stories. Her stage experience and guest star turns helped hone her delivery and development.
Still, it's one thing to deliver a zinger between songs or at the Junos. It's another to maintain a character – even if it is an exaggerated version of you – throughout 19 days of block shooting on a hurry-up schedule. Arden aces it. She is fearless, a born comedienne, as in on the joke as a Second City veteran.
The series is very Arrested Development, with many Meta jokes about the music business. Hats off to the writing team, led by executive producer Jennica Harper (Cardinal).
If you like Arrested Development or Schitt's Creek or Veep, you'll like Jann, but if you love Jann Arden the singer you'll love Jann. Be prepared to binge all six episodes.
Jann is from Project 10 and SEVEN24 with Jann Arden, Leah Gauthier and Jennica Harper as co-creators and executive producers. Rating: ****