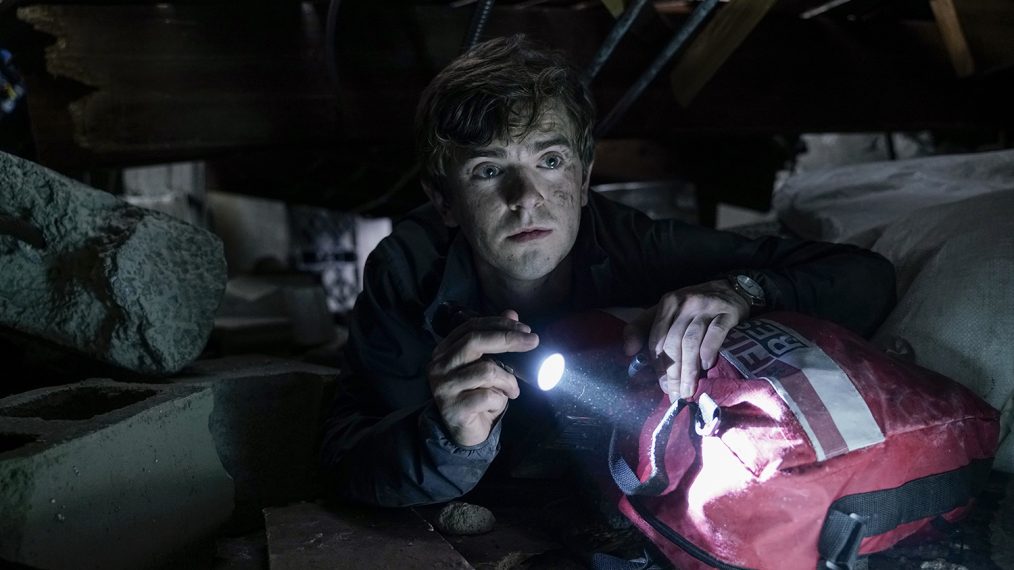 Isolating in home, Canadians are turning more and more to television to get them through this unchartered era.
The March 30 to April 5 Numeris list of Top 30 programs in English Canada shows that the season finale of the import medical drama The Good Doctor soared over three million viewers on CTV. (The 2+ data numbers include 7-day playback). In second spot was ABC's ever-popular hospital serial Grey's Anatomy, with 2,334,000 Live+7 CTV viewers, followed by the third-most watched show in English Canada that week, The CTV Evening News with 2,193,000 viewers.
Besides sweeping the Top-3 overall, CTV also dominated among surging network newscasts. In all, there were seven news hours among the English Canada Top 30, including No. 11. the CTV Evening News Weekend (1,826,000 viewers averaged over two nights); 15. The CTV National News (1,527,000, 5 nights); 23. CTV Late News (1, 068.000, 7 nights); 26. Global News Hour (1,005,000, 5 nights); 27. CTV News at 5 (985,000, 5 nights) and 29. Global National (904,000, 5 nights).
Also of note: for the first time ever, an episode of CTV's reality import The Masked Singer (No. 4 with 2,136,000 viewers) beat an episode of Survivor on Global (No. 6 with 2,086,000 viewers).
Hour-long drama importd also did well, including No. 5 Station 19 on CTV (2,106,000) and three Global imports: No. 7. 9-1-1 (2.057,000), No. 8 NCIS (2,027,000) and No. 9 FBI (2,002,000).
The top — and only — Canadian-made scripted drama was CTV's Transplant, No. 19 with 1,278,000 viewers.
Top draws in specialty were The Curse of Oak Island on History (No. 22 with 1,110,000 viewers) and Island of Bryan on HGTV (No. 28 with 978,000 viewers). Jeopardy, across several stations in Canada including YesTV, drew 885,000 fans for 30th spot.
As expected, with no live sports leagues or champonships to cover, none of the sports channels cracked the English Canadian Top 30.