Do you remember Party Game?
The saucy little charades-fest aired out of Hamilton, Ont.'s CHCH from 1970 through 1981. "Captain" Jack Duffy, Dinah Christie and Billy Van were the Home Team, an almost unbeatable trio when it came to charades. Al Boliska was the original host, replaced a year later by Bill Walker. It was produced by Riff Markowitz, who also doubled off-screen as announcer "Gardiner Westbound" Markowitz was the producer behind another 'CH gem, The Hilarious House of Frightenstein.
I used to race home from school to catch episodes on weekday afternoons. Each week, a different away team would assemble; most of them lost against charades masters Duffy, Christie and Van. Check out the YouTube clip, above, as curated by RetroOntario.
The series had a low-cost Canadian charm. The cheesy rec room set was a sea of orange shag carpeting, two couches and some wall art literally borrowed from people's homes according to reports in Greg Oliver's new book, Who's the Man? Billy Van! Viewers could win cheap-ass prizes (including watering cans!) for sending in charade suggestions.
One week in 1973 the guest team was three members of "The Jest Society" who would shortly morph into The Royal Canadian Air Farce — Roger Abbott, Don Ferguson and Luba Goy. Occasionally an American TV stars, such as Laugh-In's Arte Johnson, would work a series appearance into a visit to Toronto. William Shatner spent time on the Party Game couch in lean times between American gigs. Many other Canadian actors and comedians took part, but naming names is hard to source. The show's IMDb page lists just six people, including host Walker and the home team.
Finding who else was on the show is tricky because this is another long-running series where apparently very few episodes survive. Back in the analog days, videotapes at stations were used over and over again. Episodes were bulk erased and taped over and a master set of shows was never preserved. There are, however, a few clips of the series on YouTube.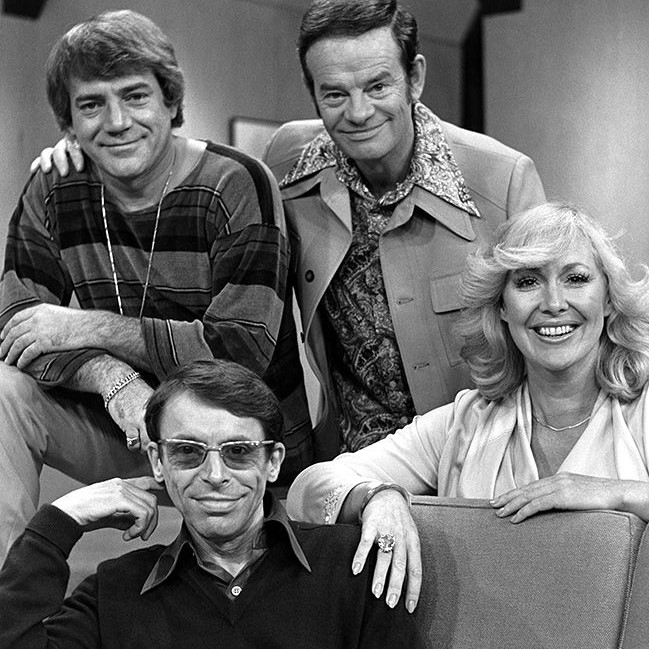 Complete episodes, however, are rare. That was driven home recently when I received a message from Jack Duffy's granddaughter Lauren, asking for help in tracking down examples of the singer/comedian's work. I checked with some friends in the industry and producer and fellow TV history enthusiast Mark Selby came through as usual. A total of five episodes are on their way to Lauren.
That, however, is five out of hundreds. If anybody has or knows of more, please leave a comment below. Brioux.TV is always on the lookout for lost or rare television.
In the meantime, other Party Game guests over the years included the following: Jayne Eastwood, Dave Broadfoot, Jean Christopher, Michelle Finney, Kate Reid, Kerrie Keane, Vanda King, Mary Lou Collins, Hart Pomerantz and one who very much made an impression on this schoolboy with a long memory, Nicole Morin. Were you on the show and can share a memory or two? Please add to the story below.