Check often as new programming information is added throughout the month, which gets busier the closer we get to the American Thanksgiving holiday. UPDATED November 24:
MON/NOV. 1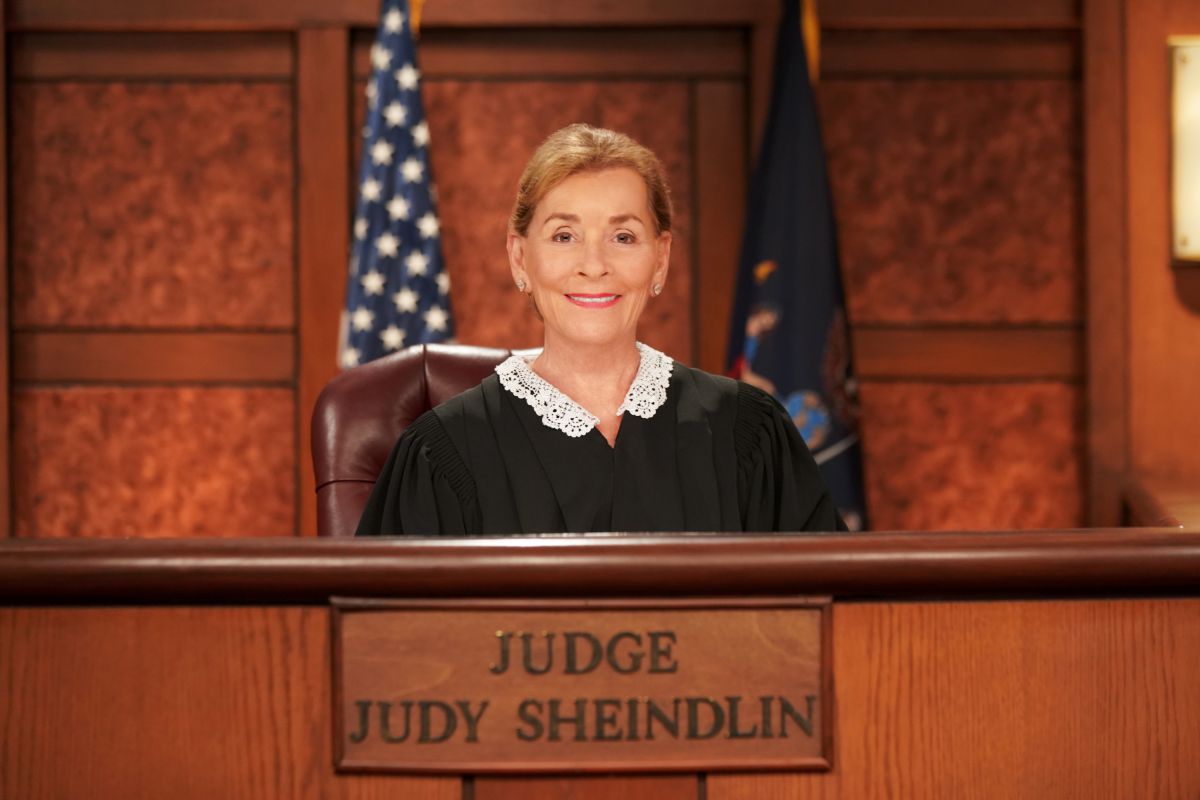 Judy Justice (IMDb TV). Judge Judy Sheindlin is, at 79, launching a new courtroom TV series. You tell her she's out of order. Besides, 79 makes her a kid in Supreme Court terms. Every day a new episode streams.
Candy Coated Christmas: Behind the Scenes with Ree Drummond (Discovery+)
THURS/NOV. 4
Head of the Class (HBO Max, Crave). Howard Hessman and later Billy Connolly) starred in this classroom sitcom from the late '80s. So, yes, they are re-booting everything now. This latest attempt is from Bill Lawrence (Ted Lasso) so, who knows. This time Isabella Gomez from One Day at a Time stars as a rookie teach. Robin Givens goes from being a student in the original to being the mom of a student and head of the PTA in this version. Does Mike Tyson play the dad? That I'd watch.
Aida Rodriguez: Fighting Words (HBO Max). Funny stand up special from Latina comedienne.
The Queen Family Singalong (ABC). Her Royal Highness Queen Elizabeth II and members of the royal family perform a medley of hits from their latest long-playing record. Actually, this is a bunch of people performing Queen songs.
FRI/NOV. 5
Hello, Jack! The Kindness Show (AppleTV+). Jack McBrayer (30 Rock) shows kids it's cool to be kind in a modern take on Mister Rogers Neighbourhood. With original music from OK Go.
The Electric Life of Louis Wain (Prime Video). Benedict Cumberbatch plays the messed up artist from the late nineteenth, arly twentieth century. Will Sharpe directs.
Finch (Apple TV+). Tom Hanks stars as an inventor who is one of the last humans alive after a solar flare fries everybody to a crisp. With him is his dog and a robot he built to look after the dog. Originally made to play in cinemas, but then, well, COVID. Miguel Sapochnik (Game of Thrones)
Love Hard (Netflix). A Christmas-themed rom-com starring Nina Dobrev as an on-line dater who gets catfished by a teen prankster (Jimmy O. Yang). Still, the kid could set her up with a real Mr. Right (Darren Barnet).
SAT/NOV. 6
Arcane (Netflix). This adult, animated miniseries is based on the League of Legends videogame. Additional episodes follow on Saturday nights.
Attica (Showtime, Crave). Remember Al Pacino shouting this in "Dog Day Afternoon"? This the true prison revolt story he was shouting about. It took place in 1971 in upstate New York, where rioting spanned five days and 43 people were killed after the police went shockingly overboard on the clampdown. From documntary filmmaker Stanley Nelson, who previously delved into The Black Panthers as well as Jonestown.
Highway to Heaven (Lifetime). Another re-boot of a last century series, this one starring Jill Scott as an angel who helps people in need. Michael Landon starred in the original fell good series. Barry Watson also stars.
SUN/NOV. 7
Dexter (Showtime, Crave). This series about a slippery serial killer who chops up people who deserve it ended so poorly in 2013 that, well, we all vowed not to watch if it ever got re-booted. Well, here comes the re-boot, with Dexter Morgan (Michael C. Hall) back after a decade on the lam. He's been posing as shopkeeper in a fictional upstate New York town, and, of course, his new girlfriend is a cop. Original showrunner Clyde Phillips also returns as does a few stars killed off in the first version of this series — including best villain ever John Lithgow as the Trinity Killer.
TUES/NOV. 9
Sort Of (CBC, CBC Gem; HBO Max starting Nov. 18). Bilal Baig stars as Sabi, a gender-fluid millennial trying to live their most authentic life in this Toronto-set comedy. Link to review here.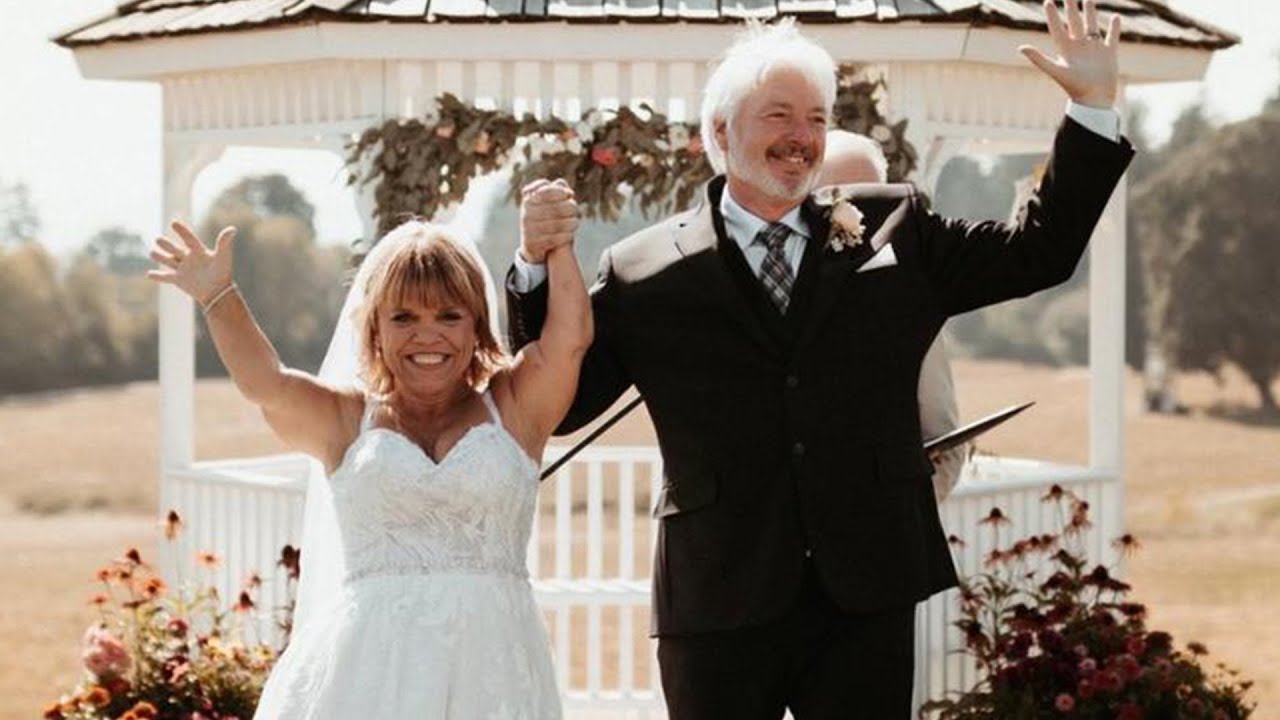 Little People, Big World: Amy & Chris's Happily Ever After (TLC). It's wedding bells for Amy Roloff, who says "I do," to Chris Marek in this special.
WED/NOV. 10
55th Annual CMA Awards (ABC). Hosted by Luke Bryan.
Animal (Netflix). A new nature series narrated by Bryan Cranston abd Rashida Jones.
Passing (Netflix). This black and white feature, a hit at Sundance, stars Tessa Thompson and Ruth Negga as friends from high school. Set in New York CIty in the 1920s, they explore how both can pass as white but only one of them chooses to do so. Directed by actress Rebecca Hall.
Tom Petty; Somewhere You Feel Free (YouTube). This neew documentary looks back at late rocker Tom Petty during the recording of his 1994 album Wildflowers — a time when both his marriage and his band was dalling apart.
FRI/NOV. 12
Home Sweet Home Alone (Disney+). A remake of the John Hughes hit "Home Alone," this one written by SNL's Mikey Day and Streeter Seidell. Macauley Culkin makes an appearance, with Archie Yates ("JoJo Rabbit"), Ellie Kemper, Kenan Thompson and Chris Parnell among the new stars.
Kevin Garnett: Anything is Possible (Showtime, Crave). A sports documentary about the Boston Celtic star, the first high school player to be drafted by the NBA in 20 years – paving the way for future legends like Kobe Bryant and LeBron James. Features commentary from Paul Pierce, Doc Rivers, Allen Iverson, and Snoop Dogg.
Marvel Assembled: The Making of Shang-Chi and the Legend of the Ten Rings (Disney+). A documentary/infomercial about the recent big screen blockbuster starring former Kim's Convenience actor Simu Lei.
JFK Revisited: Through the Looking Glass (Showtime). This documentary, from director Oliver Stone, updates information surrounding the assassination of president John F. Kennedy in 1963. Stone argues more has come to light since the making of his scripted drama "JFK" 30 years ago. Narrated by Whoopi Goldberg and Donald Sutherland.
Marvel Studios' 2021 Disney+ Day Special (Disney+). A look ahead at more movies featuring men and women in tights running around in front of green screens.
Mayor Pete (Amazon Prime VIdeo). A documentary about former presidential candidate Pete Buttigieg. DIrected by Jesse Moss (Boys State).
Red Notice (Netflix). An FBI agent (Dwayne Johnson), an art thief (Gal Gadot) and a con man (Ryan Reynolds) meet in a bar. No, they team up for a heist. Also in theatres. Directed by Rawson Marshall (Skyscraper).
The Shrink Next Door (AppleTV+). Paul Rudd plays a celebrity psychiatrist who has an extrememly dysfunctional relationship with one longtime client (Will Ferrell). Katheryn Hahn and Casey Wilson also star in this dark comedy series. Three episodes premiere on this day, followed by new episodes each Friday through December.
Returning: The World According to Jeff Goldblum (Disney+).
SUN/NOV. 14
Adele: One Night Only (CBS, Global). A concert special, set in Los Angeles in front of the Griffith Observatory, with the singer introducing songs from her latest album. Later in the same special, Adele will tell all to Oprah.
Yellowjackets (Showtime, Crave). This 10-episode drama looks at, over a 25 year span, members of a high school girls soccer team which survive a plane crash. Melanie Lynskey, Juliette Lewis, Christina Ricci, and Tawny Cypress star.
The Freak Brothers (Tubi, Crave). Remember the Fabulous Furry Freak Brothers comics? This eight-episode animated spin on the hippie comic strip pushed the storyline ahead 50 years and features the voices of Woody Harrelson, Tiffany Haddish, John Goodman and Pete Davidson. Who brought the munchies?
MON/NOV. 15
A Choice of Weapons: Inspired by Gordon Parks (HBO, Crave). Life magazine's first African-American photographer aimed his camera as a "weapon" of change, focusing on images of Black empowerment and resilience from 1948 to 1972. The documentary is directed by John Maggio with Alicia Keys among the executive producers.
TUES/NOV. 16
Simple as Water (HBO, Crave). This documentary, by filmmaker Megan Mylan, looks at the bond between parent and child in seveeral different countries. Shot over a five year period throughout Turkey, Greece, Germany, Syria and the United States.
Returning: The Flash, Riverdale (The CW).
WED/NOV. 17
Marvel's Hit-Monkey (Hulu). An adult animated series about a revenge-seeking Japanese macaque primate. Jason Sudeikis, Olivia Munn, George Takei, Ally Maki, and Fred Tatasciore lend voice.
THURS/NOV. 18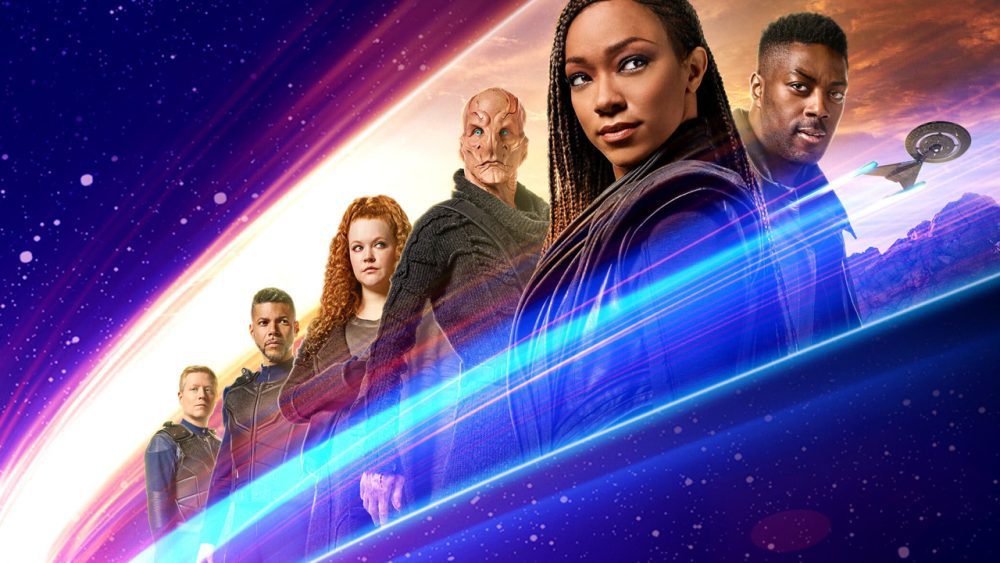 Star Trek: Discovery (Paramount+; CTV Sci-Fi). It's been another long wait between seasons for fans of this shot-in-Toronto series. Season 4 finds Captain Burnham letting her hair down as she and her crew face another major threat. Sonequa Martin-Green, Doug Jones, Anthony Rapp, Mary Wiseman, Wilson Cruz all return. Streams Friday, Nov. 19 on Crave with new episodes released weekly.
Jagged (HBO, Crave). Isn't it ironic? Alanis Morissette hates this documentary, which looks back at her early career. Okay, so that's not ironic either. HBO will premiere five more music docs over the next five Thursdays, including looks at Woodstock, DMX and Kenny G.
The Sex Lives of College Girls (Netflix). This new 10-episode comedy series from Mindy Kalling and Justin Noble looks at four, first-year, New England-based college roommates. Pauline Chalamet, Amrit Kaur, Reneé Rapp, and Alyah Chanelle Scott star.
FRI/NOV. 19
Cowboy Bebop (Netflix). A gang of bounty hunters track criminals through the solar system in this stylish, live-action adaptation of the original Japanese anime series. John Cho (as Spike Spiegel), Mustafa Shakir (as Jet Black), and Daniella Pineda (as Faye Valentine) are among the hunters. Yoko Kanno, who scored the original, is back to jazz up this remake.
A Life in Ten Pictures (CBC Gem). A closer look at ten photographs taken of famous people and what they reveal about the subjects at the time the shots were taken. Freddie Mercury, Muhammad Ali, Amy Winehouse, Elizabeth Taylor, John Lennon and Tupac Shakur are among the subjects. The six-episode series is from The UK.
Dean Martin: King of Cool. (TCM)). Friends and family, including his daughter Deana, shed light on Dino, coolest of the rat packers who apparently was a hard guy to really know. Rare clips dating back to his days with Jerry Lewis are part of the mix. Among those interviewed are Bob Newhart, Carol Burnett, Norman Lear, Angie Dickinson, Alec Baldwin and Peter Bogdanovich. Martin died Christmas Day, 1995, at 75. TCM will also be showing a film retrospective of Martin's works.
King Richard (HBO Max). This film, also opening same day in theatres, looks at the daddy coach who made tennis superstars out of Venus and Serena Williams. Will Smith plays Richard Williams, with the real sisters among the producers of this film. Saniyya Sidney, Demi Singleton, Jon Bernthal, Tony Goldwyn, and Dylan McDermott also star.
The Wheel of Time (Prime Video). Adapted from the bestselling books by Robert Jordan, this Game of Thrones-like epic fantasy series stars Rosamund Pike and is set in a world where a select number of women have magical powers. Three episodes premiere on this day with weekly, two-episode follow ups. A second season has already been ordered.
SAT/NOV. 20
2021 Rock & Roll Hall of Fame Induction Ceremony (HBO). I refuse to watch until the Guess Who are finally inducted. Seriously.
SUN/NOV. 21
2021 American Music Awards (ABC). Cardi B hosts and if she does well, she'll be Cardi A.
MON/NOV. 22
Rudolph the Red-nosed Reindeer (CBS). A holiday perennial since 1964. And they show it earlier every year!
TUES/NOV. 23
Clerk (Rent/buy). A new documentary about filmmaker Kvin Smith, still best known for his low budget feature film "Clerks."
WED/NOV. 24
8-Bit Christmas (HBO Max. Crave). Ser in Chicago in the 1980s, this is a movioe about a 10-ywear-old boy hopimng for what was then the ultimate Christmas present — a Nintendo. Winslow Fegley, June Diane Raphael, Neil Patrick Harris and Steve Zahn star.
A Boy Called Christmas (Netflix). This family comedy isd an adaptation of the 2015 Christmas book. Henry Lawfull, Sally Hawkins, Toby Jones, Kristen Wiig, Michiel Huisman, Jim Broadbent, and Maggie Smith star.
Bruised (Netflix). Halle Berry stars (and also directs) in this bruising story about a disgraced MMA fighter
THURS/NOV. 25
Macy's Thanksgiving Day Parade (NBC). The 95th annual kickoff to Christmas, more of a three-hour infomercial with commrcials, returns to a full-blown live event after a more subdued version in 2020. This year there will be 15 giant character balloons, 28 floats, more than 800 clowns, 10 marching bands and nine performances — as well as an appearance from Santa Claus.
The Beatles: Get Back (Disney+). A three-part, six hour recut of the 1970 documentary "Let it Be," with director Peter Jackson going back over 60 hours of film footage. What he discovered was a far more harmoneous band than the one depictd all those years ago by Michael Lindsay-Hogg. Also, for the first time, the band's fabled rooftop performance in the heart of London's garmet district is shown in its entirety. Parts two and three premiere Friday and Saturday.
"The Nine Kittens of Christmas" (Hallmark Channel). Brandon Routh and Kimberley Sustad star in another Hallmark romance directed by Calgary-born director David Winning. A sequel of sorts to a 2014 film with the same two leads; Gregory Harrison (Falcon Crest) is also back from that outing. The bonus this time — kittens! (Premiering Dec. 5 in Canada on W Channel.) AUDIO BONUS: Hear more from Winning on this film on this episode of brioux.tv the podcast.
SAT/NOV. 27
Magic Shadows, Elwy Yost: A Life in Movies (TVO). This hour-long documentary celebrates the "Saturday Night at the Movies" host who taught many of us in Ontario about the wonder of movies decades before YouTube, Wikipedia or IMDb. Features interviews with Yost's sons Graham and Christopher as well as fans such as Mike Myers, Greg Godovich, Leonard Maltin and, briefly, me. AUDIO BONUS: Hear much more about this salute to Elwy from his son Graham Yost, this week's guest on brioux.tv the podcast.)
Nash Bridges (USA). Don Johnson and Cheech Marin are back for more money as they reprise their detective roles from the CBS series of the '90s.
The National Dog Show (NBC). The 20th annual "Best in Show" woofer returns for the 20th annual time, airing live at noon and repeating in primetime.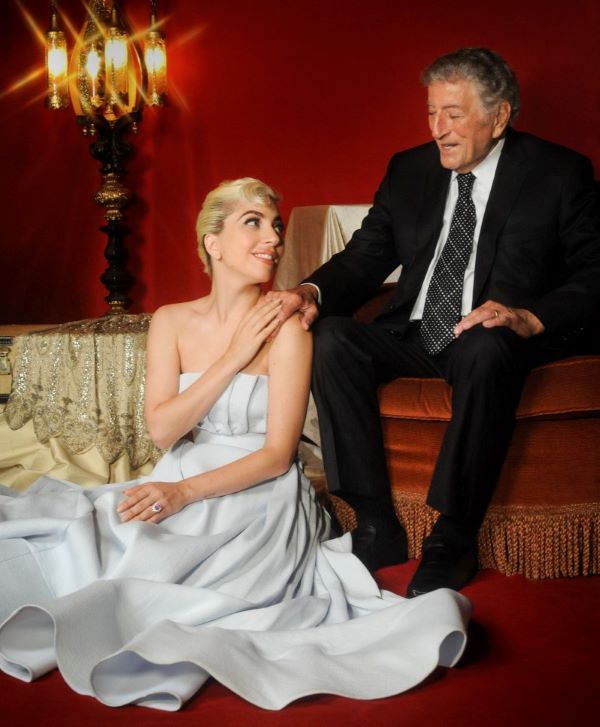 SUN/NOV. 28
One Last Time: An Evening With Tony Bennett and Lady Gaga (CBS, Paramount+). This concert was taped last August at Radio City Music Hall in New York City and marks Bennett's retirement from touring at 95. Bennett and Gaga first paired up on duet recordings 10 years ago when Tony was just a kid.
The Waltons' Homecoming (The CW).
A reboot of the Depression-era family drama that was a hit on CBS back in the '70s. Richard Thomas, who played John Boy in the original, returns to narrate this series. That was a role assumed in the CBS series by Earl Hammer Jr., who wrote the book the series was based upon — Spencer's Mountain. Logan Shroyer (John Boy), Ben Lawson, and Bellamy Young star in this new version, set at Christmastime.
MON/NOV. 29
That's My Jam (NBC). Jimmy Fallon hosts this game show which doesn't really start until Jan. 3 so consider this a snak peek.
TUES/NOV. 30
Superstar: George Michael (ABC). A musical salute to the late pop star.