This week, CHML's Scott Thompson wants to know, "What the hell is going on here?"
He's not asking about CTV's decision to slap the second season return of Masterchef Canada into the coveted post-Super Bowl timeslot. Are they hoping for a lot of turnovers?? The last-minute decision came about due to a sex scandal surrounding an actor on the show that was scheduled to follow the Super Bowl, Spun Out. The second season premiere of that series is now on hold indefinitely. More on that later.
Nor was he asking about the fact CBC's Schitt's Creek has lost nearly 40% of its audience in two weeks according to overnight estimates. It opened close to 1.4M in the overnights and landed at 834,000 this past Tuesday night. Most shows find their level by the fourth airing. Will the Schitt hit the fan if half the audience has paddled away?
No, Scott, being a late night TV fan, was asking why Regis Philbin was hosting The Late Late Show on CBS this week. Scott feels Mr. Philbin,who finally has stopped colouring his hair at 83, is not up to the task.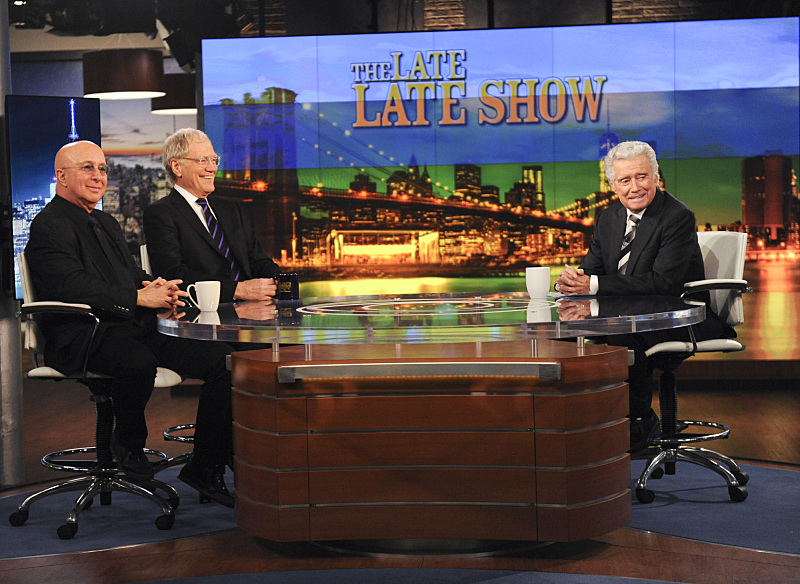 Fear not Scott, Regis is just one of several celebrities keeping the Late Late Show seat warm until Brit funnyman James Corden, 36, takes over the show on March 23. Whitney Cummings hosts tonight. Sean Hayes and John Mayer are next week. Wayne Brady, Will Arnett, Kunal Nayyar from The Big Bang Theory and Drew Carey are scheduled to host over the next several weeks.
I also gab about another old timer, albeit a relative kid next to Reege–All Michaels. The 70-year-old calls his ninth Super Bowl on Sunday.
We talk about those Super Bowl ads, and, of course, those deflated balls. Ouch! You can listen in here.