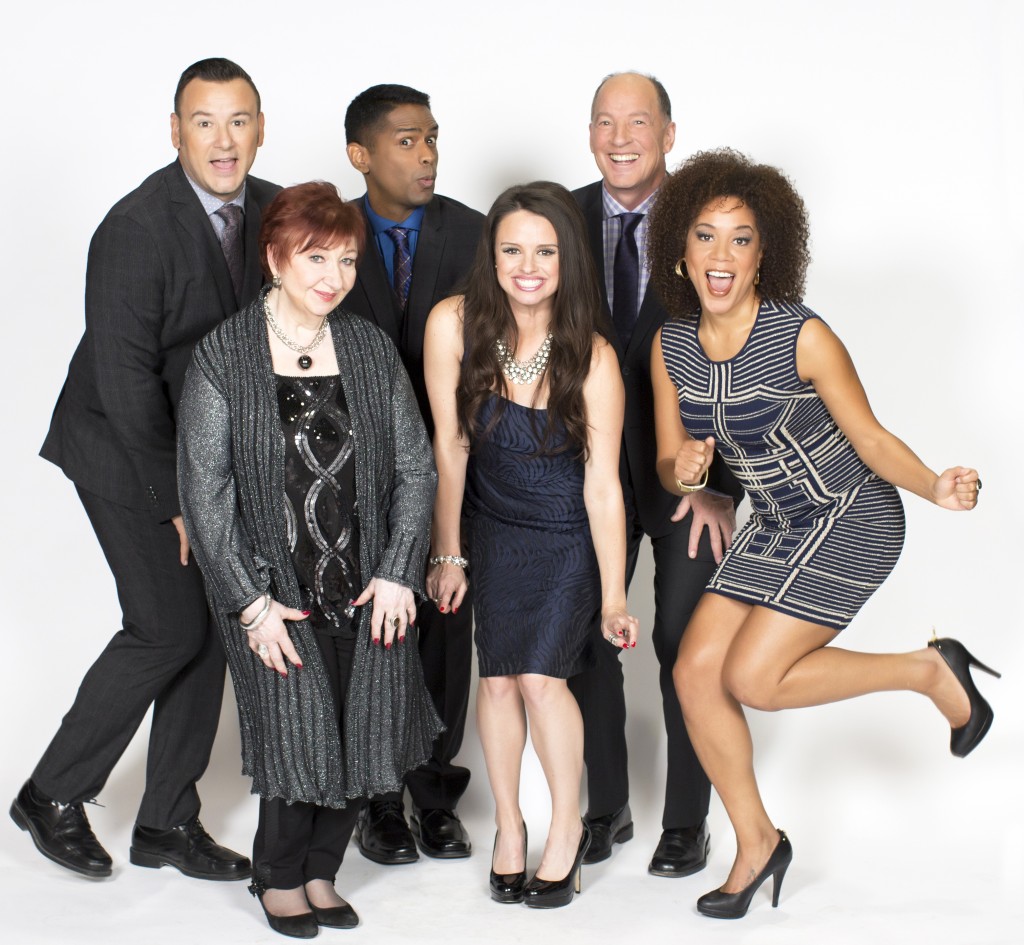 For the first time in ages I missed the taping of the annual Air Farce New Year's Eve special in Toronto. I was out of town and could not arrange to get back. Reports from founding member Don Ferguson and producer Mark Selby were that it was one of the most enjoyable two-night tapings ever.
Air Farce New Year's Eve 2015 airs Thursday night at 8 p.m. on CBC, followed by Ron James: Fast Forward–James' latest annual stand-up special, this time taped in Peterborough–at 9 and 22 Minutes Counts Down to Midnight at 11:30 p.m.
Adding to the fun is sketch specialist Pat Thornton, who contributes a Farce film or two including this high energy musical goof on Senate embarrassment Mike Duffy:
This is Thornton's third Farce NYE appearance in a row. He logs more Farce face time than Luba Goy over those years yet clings to his "guest star" status.
Even busier this year is new member Emma Hunter. As Ferguson says in this story I wrote about Hunter for CP, this lass from Etobicoke "isn't afraid of comedy." She always shone on CTV's Spun Out, lending warmth and sass to the small bits tossed her way on that uneven series–and I'm not just saying this because we share the same June birthday.
She's also a doll on the phone. Asked to name her comedy influences she takes first prize with this answer:
"Catherine O'Hara—she was a movie star and she was Canadian and she was so so desperately funny. She's brilliant. And my mom is so funny."
She seems pretty chuffed about joining Air Farce and I hope she gets to do more. (Memo to CBC: order the damn Canada Day Farce special already! This troupe needs more work and they always deliver high ratings).
Hunter says Farce is her best day job ever. "Every day I'm not a waitress I'm shocked. This is much better, I'll tell ya."
Missing and missed are departed Farcers Alan Page and Penelope Corrin. Both are funny folk and can be proud of their past performances. Park put in a decade in the troupe and shone in the early days with his edgy observations. May the Farce be with them.