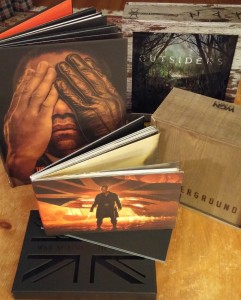 With the winter TCA press tour days away, networks in the US and Canada have been bombarding reporters with screeners. This being the age of "Too much TV," according to FX boss John Landgraf, the screeners are arriving in more and more elaborate packages. Getting noticed has become Job One for PR departments. If content is King, container has become The Royal Box.
Take the smooth-to-the-touch book sent with screeners for the third season launch of Starz' Black Sails (returning Jan. 23, as spelled out in gold lettering). Extra heavy stock, unusual horizontal shape, amazing photography and art direction AND each of the thick pages has a singed, burnt trim. There are single sentence sayings from major characters on a few of the 60 pages. All together, the sayings total maybe 120 words of copy. The well-constructed black box the book comes in has a Union Jack cut out that had to cost a fortune. In short, you could make a full season of a Canadian comedy for what Starz spent on the container for the DVDs of this US cable series.
Not to be outdone, FX sent north a stunning coffee table book promotion American Crime Story: The People v. O.J. Simpson (premiering Feb. 2). The book is a work of art, with beautiful colour and black and white photographs of stars Cuba Gooding Jr., John Travolta, Sarah Paulson and others, including executive producer Ryan Murphy. Like the Starz' collectable, it is coated in what feels like soft leather. If this handsome book does not fit (on your coffee table), you must acquit.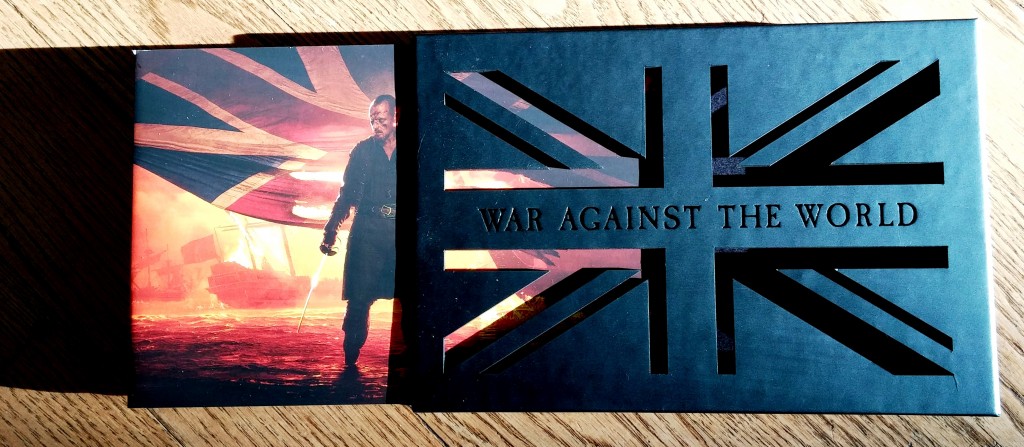 The container for the WGN series Underground comes in a wooden box made from beetle kill pine. "No living trees were consumed to create it," according to the note inside. There's a hidden compartment to the box, all related to the actual plight of the African slaves who fled north via the Underground Railway in the 1850s. Inside is what looks like a blood-stained cloth with inspirational sayings written on it. The total packaging is so well thought out it could be used as a teaching tool in classrooms. The 10-part series premieres March 9.
Just as large–about the size of a decent wall clock–is the container of discs promoting WGN's spooky drama Outsiders. The 13-part series, starring David Morse and set in the rugged hills of the Appalachia, premieres Jan. 26. Two DVDs are attached to this large, cardboard and plastic shadow box showing a spooky view of the woods. "You have no idea what you're dealing with," it says inside, and I have no idea what I'll use it for, except maybe, someday, a terrarium.