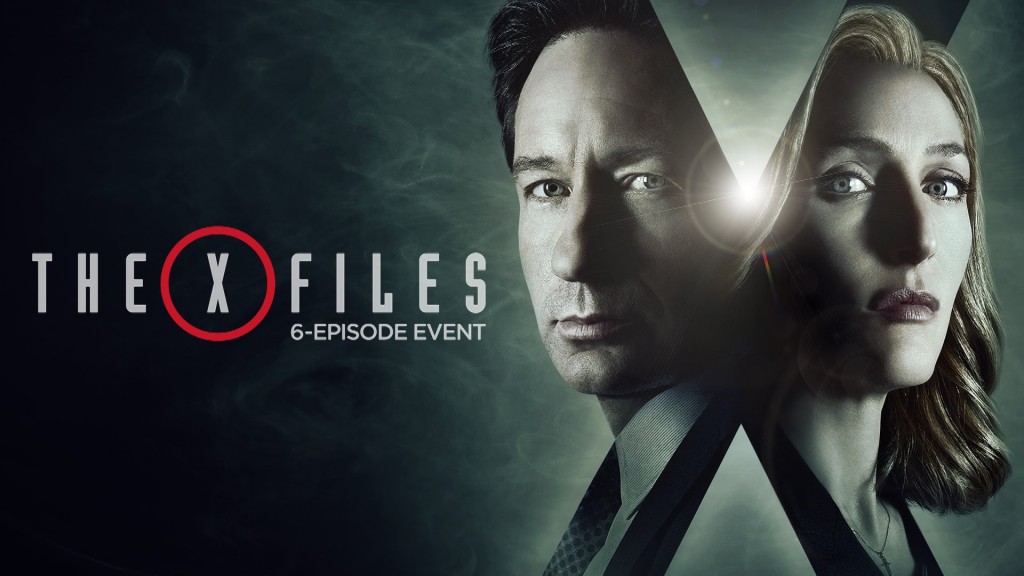 Are more new X-Files episodes out there?
On a conference call with reporters Monday in advance of their upfront presentation, Fox executives said they while they had nothing specific to announce, talks are on-going to extend the series.
Six new episodes aired this season reuniting original stars David Duchovny and Gillian Anderson with series creator/executive producer Chris Carter. The original series ran for nine seasons from 1993 to 2002.
"Chris and David and Gillian all would like to do more of these," said Gary Newman, Chairman and CEO of the Fox Television Group. "Certainly the network and the studio would like to do more."
The studio is especially motivated. The X-Files is a big worldwide brand. There were billboards everywhere last October at MIPCOM in Cannes.
The hold up is scheduling. "We've had conversations with all of them including discussions on what kind of episodic order makes sense," said Newman. Reporters were told not to expect the series to return until the 2017-18 season.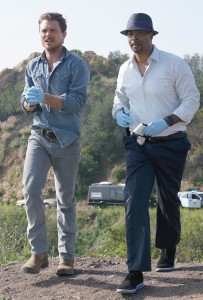 Fox announced several new shows for fall and beyond, including TV makeovers of decades-old movie hits The Exorcist and Lethal Weapon. Reporters were told "beloved IP" such as Exorcist and Lethal Weapon are easier sells to viewers because they don't need as much marketing muscle. Please move "Beloved IP" directly into the network executive lingo hall of fame.
One shocker was a fourth season renewal for low-rated fantasy-drama Sleepy Hollow. Fox TV Chair Dana Walden admitted the series was at one point off the board. The studio probably wanted more episodes to sell to Hulu and international, even though domestic programmers had seen enough. Fan outrage over one of the two stars–Nichol Behane–leaving this season was mitigated, said Walden, by upside of having the other star, Tom Mison, remain on as "an original, big Fox character."
Fox execs took bows for the big success of "Grease Live" this past season and say one or more musical follow ups will be announced in the coming months.
For more on Fox's 2016- 17 lineup, go here.