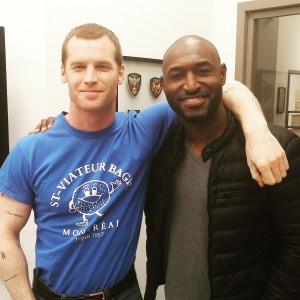 MONTREAL — It will soon be 10-4 for the Canadian cop drama 19-2.
The Canadian Screen Award-winning series is wrapping production on a fourth and final season. Look for those final 10 episodes when 19-2 returns late next spring to Bravo.
The series may pick up another award Monday night. It's among four series competing for Best Drama at the International Emmy Awards, being held Nov. 21 in New York.
I had a chance to visit the set last week and catch up with stars Jared Keeso and Adrian Holmes as well as producer/showrunner Bruce Smith.
Keeso and Holmes were already looking around for things they could scoff as souvenirs. "I've been taking stuff all along," joked Keeso.
He heads for Sudbury in January to begin work on the next batch of episodes for Letterkenny. He's wanted to do a winter shoot for a while to show how snowmobile suits mean so much in the not-so-fictional southwest Ontario town.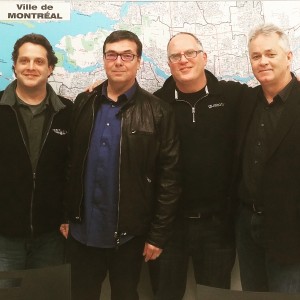 Asked if Holmes might join him in the winter episodes, Keeso only offered a wait and see. In the meantime, a second season of the CraveTV comedy is expected any time now — possibly as soon as next month.
There were four of us press cats in on the 19-2 conference. Flying in from out west was my ol' TCA buddy Brad Oswald from the Winnipeg Free Press. Collecting even more frequent flyer points was Brent Furdyk from TV Week in Vancouver. TV-Eh editor Greg David was also in on the Q&As. Time was you'd only see this many TV scribes in one place in either Pasadena or the Beverly Hilton.
We were all on the Bell bus and headed next to a lovely spot way over west of Montreal where Productions Casablanca was shooting The Disappearance. The six-episode miniseries is about a young boy of ten (played by the remarkably professional Michael Riendeau of Ottawa) who goes missing during a birthday treasure hunt. His grandfather, a retired judge played by Peter Coyote, takes the tot's disappearance especially hard. Veteran actress, director and Concordia prof. Micheline Lanctot, Aussie/Canadian Aden Young, Camille Sullivan (Shattered) and actor/musician Kevin Parent. The miniseries will air later in summer/fall of 2017 on CTV.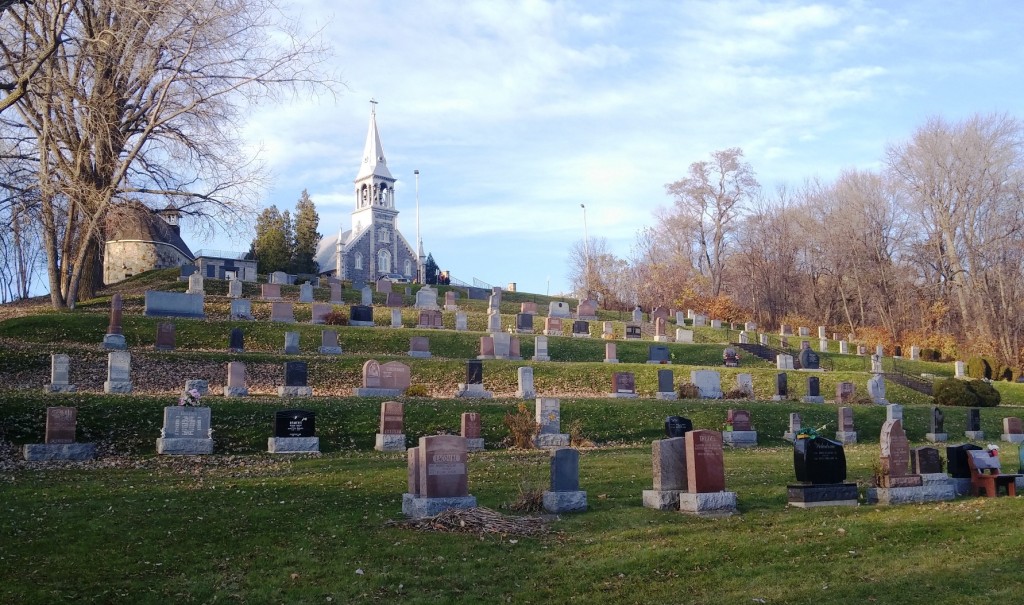 Coyote has that great voice, heard to great effect on several Ken Burns' documentaries, including The Roosevelts and the upcoming, 18-hour epic, Vietnam. "It's going to be a shocker," he says. "Really, the only people who come out of this conflict with any honor are the warriors on both sides. Politicians on all sides were despicable."
He's fairly picky about parts these days, only leaving his farm north of San Francisco for the right script. He says The Disappearance passed his "must surprise me in the first ten pages" test. He liked, too, that it was a limited run series.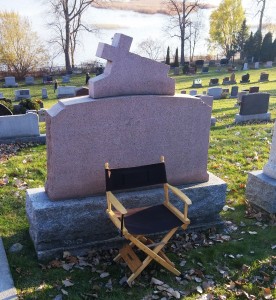 "To me it's a kind of ideal form," he says. "You guys have probably noticed that by and large movies are being made for children. They're being made out of comic books; they're super heroes. They're masturbatory teen fantasies."
That's why most adults shun cinemas nowadays, he says. "They stay home and watch television; and the best writers have gravitated to television."
He had lots to say about the recent U.S. presidential election; I'll save that for another post.
He also gave a shout out to Montreal as a great city for an actor and praised Canadians in general as "grown-up Americans." The one disadvantage to Montreal this fall, however, is the paralyzing road work seemingly going on all over the city. Those ubiquitous orange and white highway cones will soon become the provincial mascot.
Read more about TV and film production currently underway in Montreal here at this story I wrote for The Canadian Press.