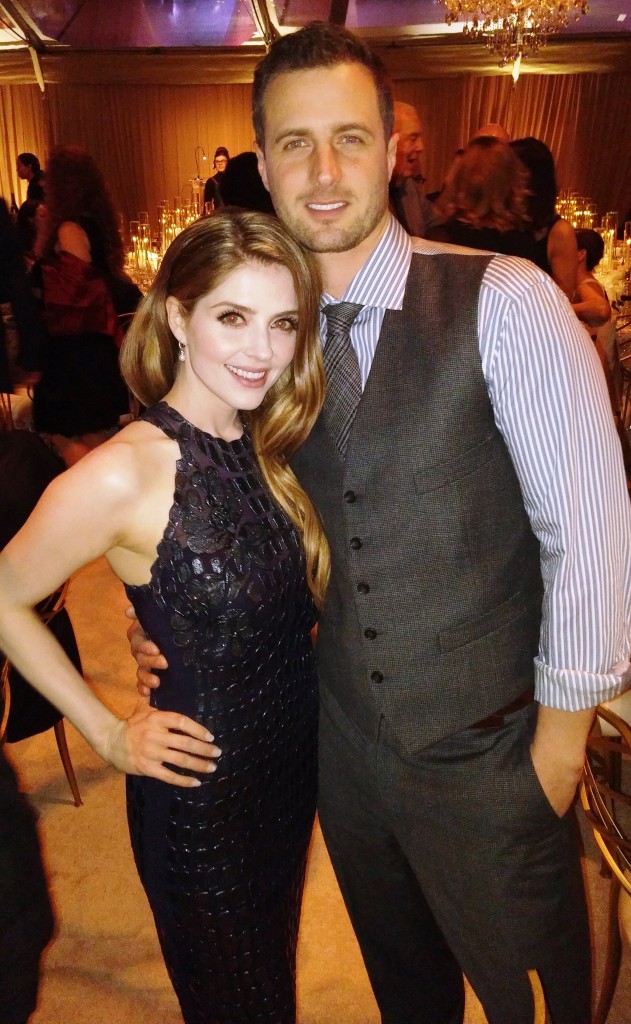 PASADENA, Calif. — The Hallmark Evening Event has been the TCA's senior — and I mean senior — prom for over a decade.
The generous folks at Crown Media host a lavish dinner presented in an enormous party tent on the grounds of an impressive estate, the Tournament House in Pasadena. There is champagne, a red carpet and some years even a marching band.
In years past, TCA members were allowed to dine at tables with some of the stars of Hallmark's many TV-movies. One of us must have said the wrong thing to Ed Asner or Nicolette Sheridan last year, however, because reporters were banished to the kiddie tables this year,
The Hallmark Channel and their mystery movie sister station will crank  out an incredible 90 films in 2017. The overwhelming majority of them are shot in Canada, mainly in Toronto and Vancouver and even in Sudbury — although at one star/producer told me he is in no hurry to return to Nickel town. "They told me it was just north of Toronto!" he complained. It's more like a five hour drive.
You have to mingle with the stars before and after the meal to get insights like that now at Hallmark.
Maybe it's because I'm getting older, but Hallmark stars seem to be getting younger, too. It used to be you'd run into four or five Knot's Landing divas during a Hallmark din-din; now it is more of a Desperate Housewives reunion (although the presence of 78-year-old Trump supporter Jon Voight in the tent did bring up the average.)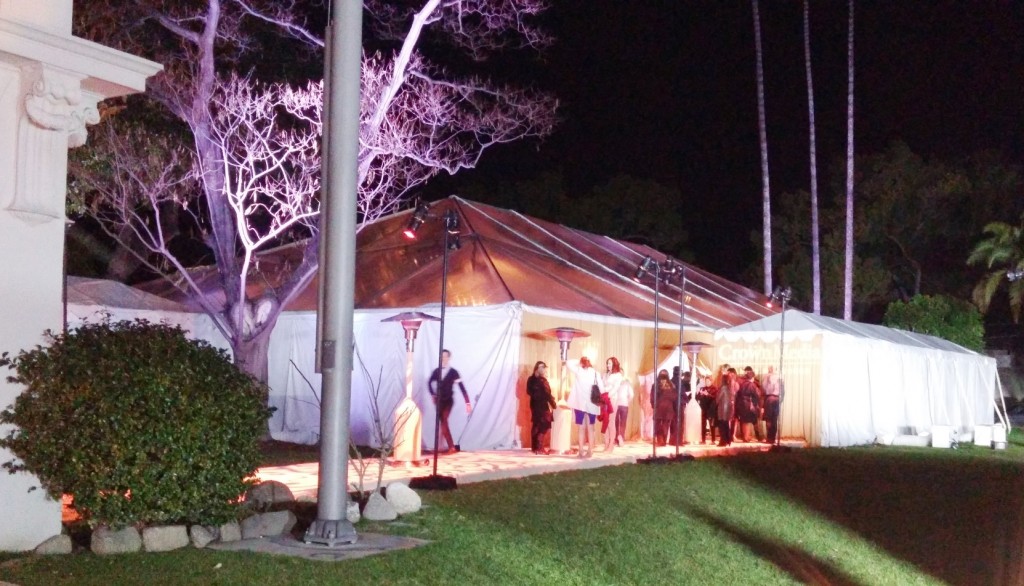 Among the Canadians in the tent was always friendly Brendan Penny, doing well post-Motive on Hallmark's No. 1 hit series Chesapeake Shores. Shot in Vancouver, the family drama also stars Jesse Metcalfe, Treat Williams and Diane Ladd.
The Ottawa native also starred opposite Jen Lilley in the Hallmark movie "A Pinch of Love." Hallmark movies tend to have titles like that; "Flower Shop Mystery: Dearly Depotted" was a Hallmark offering in 2016.
Reporters jokingly wonder how the one guy has time to crank out 90 Hallmark movie scripts a year. Recent network hits such as This Is Us, however, suggests Hallmark figured out early there was a big market on romantic, emotional TV fare.
Besides Voight, Lilley and Penny, Rebecca Romjin, Jerry O'Connell,  Al Roker, Holly Robinson Peete, James Denton, Kellie Martin and Marilu Henner were among the many stars at the Hallmark event. Spoke with Daniel Lessing, the Aussie still roaming Langley, BC, as the Mountie from When Calls the Heart.
I asked Hallmark Channels president and CEO Bill Abbott about rumours from about a year ago that the brand was about to cross the border. Abbot told me that move is on the back burner now. There were exploratory talks with Canadian media companies such as Corus, but changes in government regulations, plus Hallmark's move back to being a private company, worked against international expansion.
Hallmark continues to shoot plenty of movies and series in Canada, however, some of which show up on Canadian channels such as the W network.