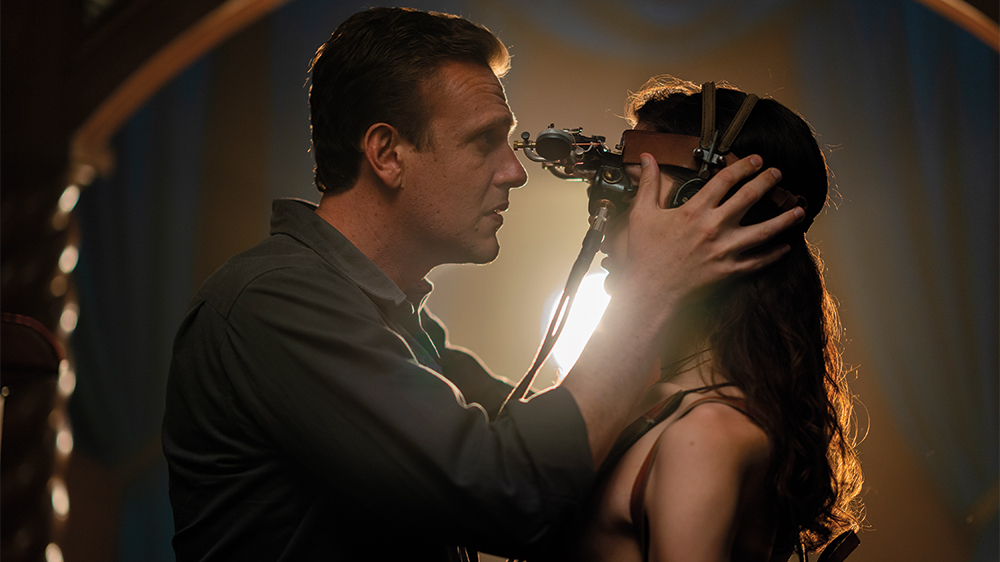 Dispatches from Elsewhere is one weird mother of a series.
The AMC drama, which airs Monday nights, was created by, and stars How I Met Your Mother player Jason Segel. The pilot episode was also written and directed by the 40-year-old actor.
Segel explained to TV beat writers last January at the TCA press tour in Pasadena that he bolted Hollywood for "Elsewhere" these past five years in order to find himself and reboot his mojo. This series, inspired by a 2013 documentary, is sort of a trippy, heightened version of Segel's search for himself if David Lynch had been along for the ride.
The title card, set on a Quiji board, sets the tone. Dispatches from Elsewhere is like a human board game, where players pick up clues off posts or off TV screens and venture among a community of fellow seekers also struggling to find the meaning of life.
Casting is the most interesting part of the series. Besides Segel, who plays bored, isolated office worker Peter, there's always welcome Richard E. Grant. He plays mysterious Octavio Coleman, esq., seen on screens before a mustard-coloured background like a less glitchy version of late '80s TV curiosity Max Headroom.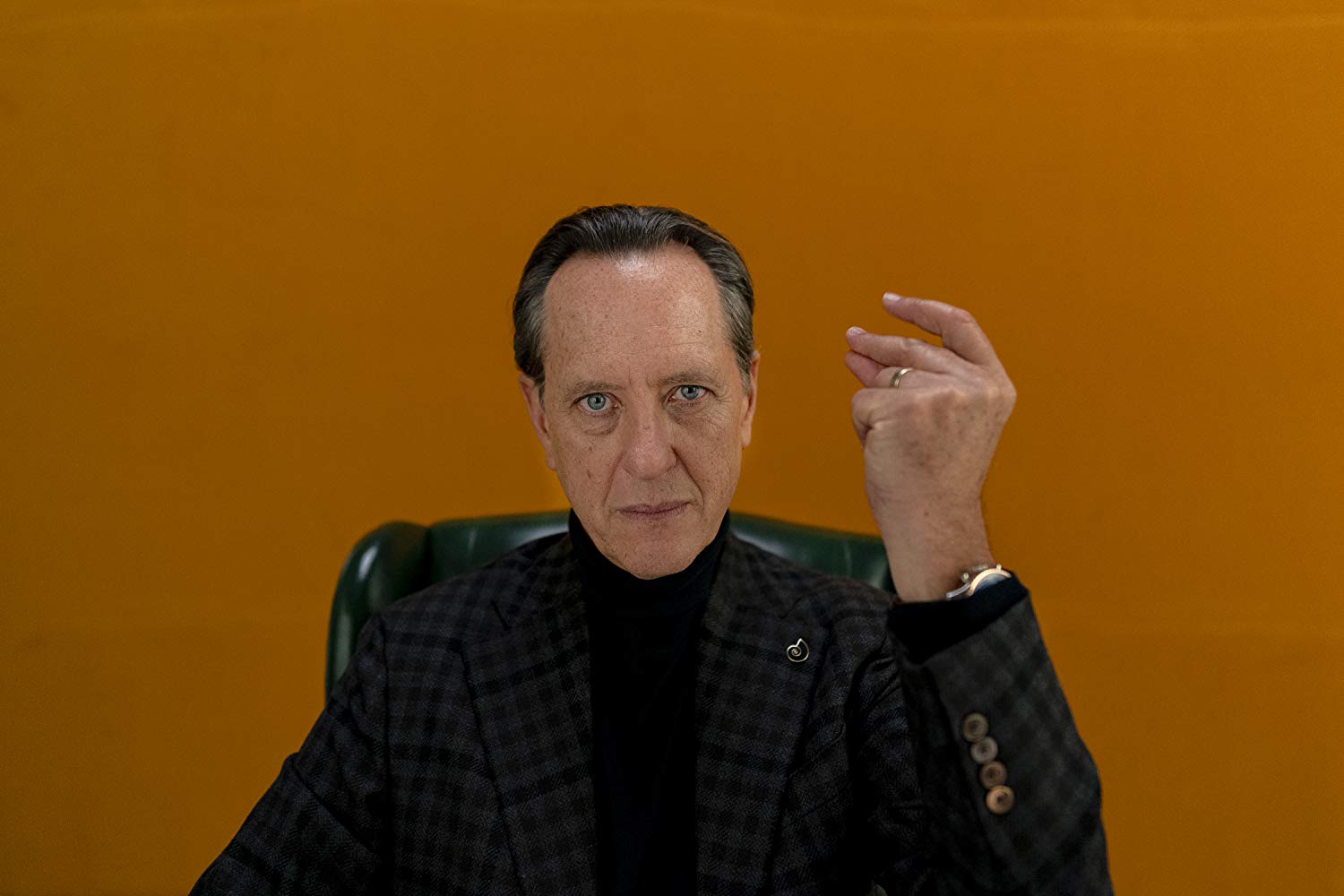 Coleman, head of the creepy "Jejune Institute," stares directly at viewers and tells us we're all Peters looking for more meaning to life. His kooky cult seems to prey on lost souls. Judging by the many out wandering the streets of Philadelphia, where this is set, it's a growing segment of the population.
Joining Peter on the streets is Simone played by relative newcomer Eve Lindley. Lindley is a trans actress, and her character walks too close to the wild side at one dark point in the pilot. Simone's budding relationship with Peter is among the more intriguing aspects of Dispatchers early episodes.
The quirky casting continues with André Benjamin, a.k.a. André 3000, one half of OutKast. He plays Fredwynn — that's right, Fredwynn — who's obsessed with the game aspects of the pursuit. He's the most stylist — and least patient — member of this quartet.
Finally, there's multiple Oscar and Emmy-winner Sally Field, this group's resident aunt. As Janice, she's a rather dowdy empty-nester who we learn is on the verge of losing her husband of over 30 years.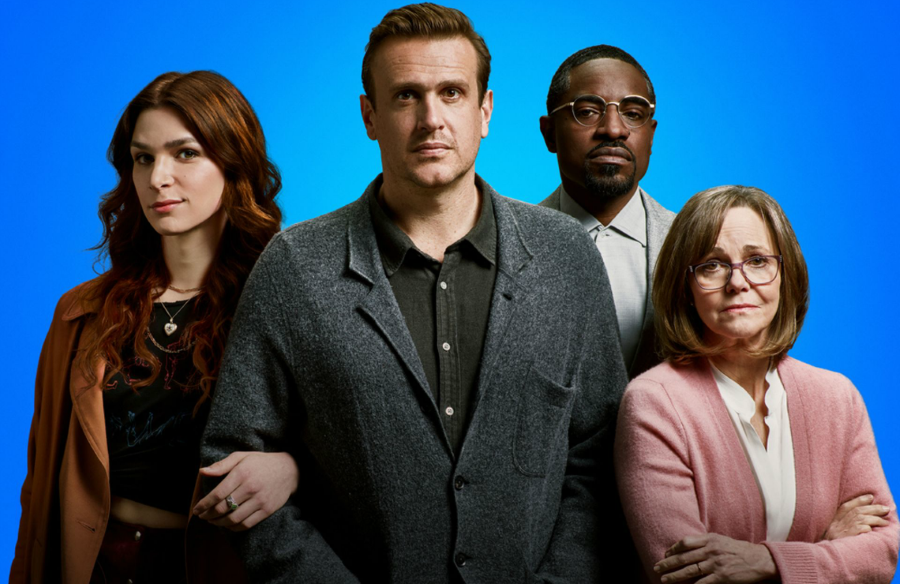 Occasionally in the series, Peter visits his shrink. He's very unplugged during those sessions, devoid of true emotion while occasionally mouthing thoughts both mundane and profound. Dispatches from Elsewhere is like cracking open Peter's noggin and watching the crazy trip that's going on inside his head.
The series may be of most interest therefore to those who study Jungian psychology, or are former cult members, or insomniacs. Segel has certainly established a strange world which seems to borrow aspects of everything from Twin Peaks to Terry Gilliam's "Brazil" or even "Jumanji." It seems at home on AMC, a network with a legacy of shows about people trying to find themselves, from Don Draper to the dudes on Lodge 48.
Others may watch just to listen to Grant, who could hypnotize viewers just reading Monopoly rules. In an era where Peak TV provides endless choice, however, this eccentric, ten episode journey may test the limits of the slogan found on the series' posters: "This show is for you if you believe there must be more."