Like every actor on every series these days, Serinda Swan, who plays Jenny Cooper on Coroner, wore masks, shields and "bunny suits" in order to safely shoot scenes through this pandemic.
COVID is very much part of the storyline this third shot-in-Toronto season, which premieres Wednesday on CBC.
The first episode back begins with an investigation of a Long Term Care facility. Cooper, gowned, masked and wearing a face shield, is shown helping to wheel bodies out of the centre. It's unsettling to watch if you have a family member in Long Term Care, but no more so than any nightly news report.
I asked Swan, who guests on the latest episode of brioux.tv: the podcast, if having to take extra safety measures every single day as an actor helped her get into character on the series.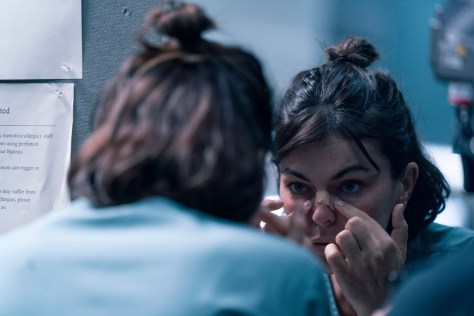 Strapping on those N95 masks and other face shields between takes really does leave marks, says the East Vancouver native. "The physical toll creates a special awareness and an empathy for people who are doing this for the rest of us every single day."
Not to mention the emotional toll we're all going through. Swan recently encountered a stranger who was so distraught she had to give the woman a careful hug. She talks about having done her own share of "car crying, or even walking crying" the past 10 or 11 months. "You can see it in people's eyes," she says. "There are a lot of emotions hidden behind masks."
Coroner went back into production in the fall, with Swan, co-star Roger Cross and Nick Campbell (both previous podcast guests), among others, shooting Season Three in Toronto over an 80-day period.
It wasn't all heavy drama. On Wednesday's premiere, there's a somewhat socially distanced nightclub scene. Cooper and Det. McAvoy (Cross) are there to look for a suspect and are offered some brownies. Things get a little soft-focus and psychedelic and, uh oh — somebody spiked the snax.
Suddenly, McAvoy is up on stage, crooning to the kareoke machine. The whole scene is quite the trip. Executive producer Morwyn Brebner wrote the episode; Adrienne Mitchell directed.
I asked Swan on the podcast if she had ever unknowingly ingested a similarly spiked treat. The answer is yes; you'll have to listen to the podcast to hear the rest of that story.
Meanwhile to get the scene covered from various angles, Swan had to gobble down 14 brownies. She hasn't touched one since.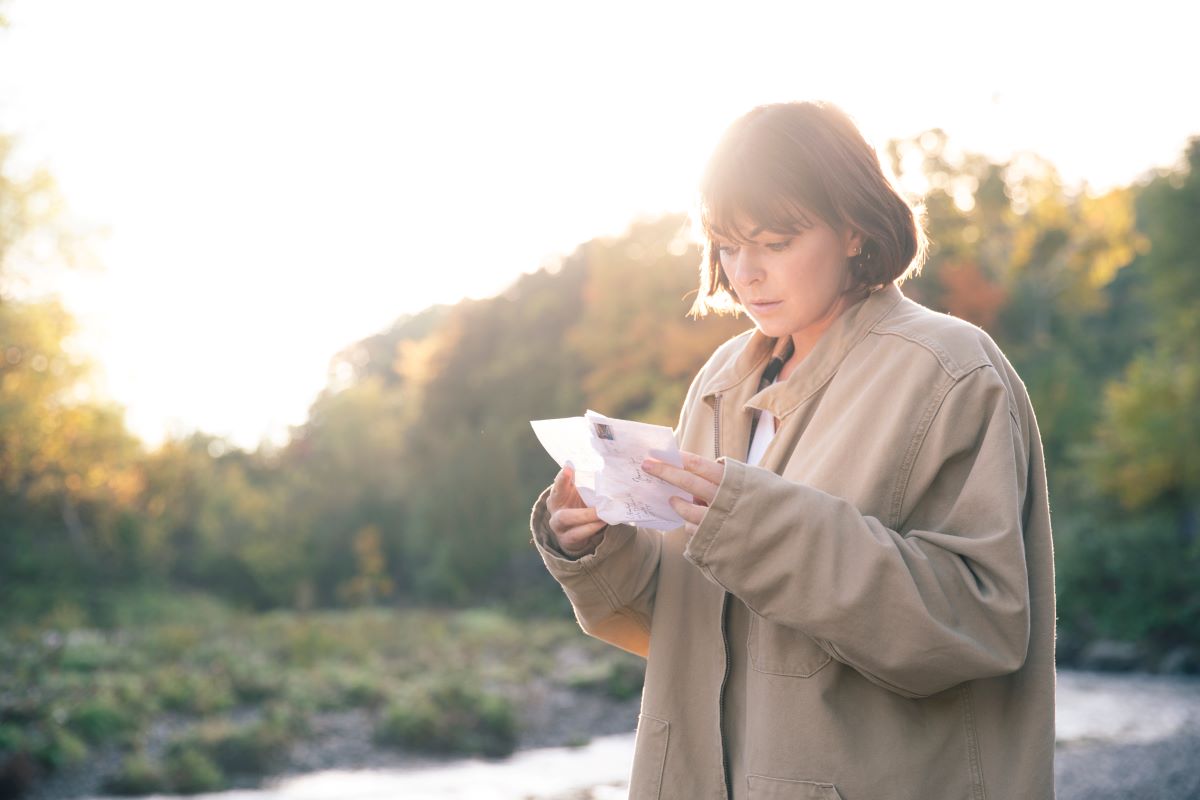 Viewers will notice that Jenny Cooper's hair is a little longer this season. As Swan points out, who's isn't? She wanted the character to reflect how the rest of us are estranged from our barbers. Besides, she says, a short Pixie cut is hard to maintain and takes constant trimming.
Not trimmed, thank goodness, was the episode count. Ten new hours were ordered this season, two more than in past years. Getting a second window in America on The CW in 2020 probably helped make that happen.
Coroner returns Wednesday night at 8 p.m. (8:30 NT) on CBC and streamable anytime on CBC Gem.