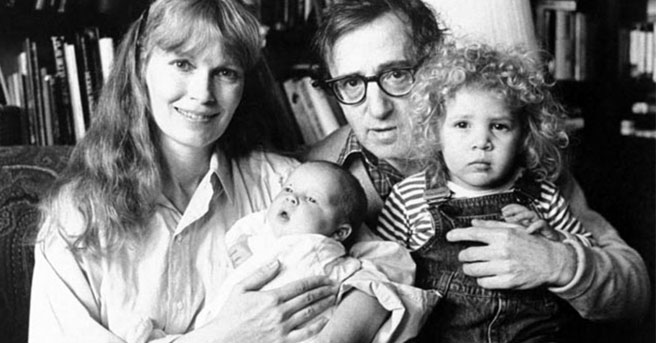 I was recently asked to write a Valentine's Day feature listing ten recommendations for romantic movies viewers can rent or purchase through Rogers Ignite. (You can read that feature here.)
I included a film I cherished at first sight when it opened in cinemas in 1977: "Annie Hall." At the time, it was breathtakingly original, encompassing animation, narration, subtitles and Christopher Walken — all manner of storytelling. It made a star out of Diane Keaton, who, like the film, was rewarded with an Academy Award.
Rogers accepted the story with one request: swap something else in for "Annie Hall." They didn't have to spell it out; Woody Allen is not recommended here.
The decision makes an awful lot of sense after screening "Allen v. Farrow," a searing and compelling — if one-sided — four-part documentary series produced and directed by Peabody- and Emmy-winning filmmakers Kirby Dick and Amy Ziering ("The Invisible War"). The series premieres Sunday on HBO and Crave.
Since the early '90s — for about 30 years — there have been allegations of child molestation aimed at Allen, specifically from ex-partner Mia Farrow in regards to suspicions he interfered with one of their adopted children, Dylan.
As repeated at the end of every episode in this documentary, "Woody Allen denies ever having been sexually inappropriate or abusive with Dylan."
Not denied is that Allen did have an affair with Farrow's oldest adopted daughter, Soon-Yi. In question is when that affair began — when she was a high school senior or in college. Allen and Soon-Yi quickly went public with their relationship and have been married for over a dozen years, adopting two children.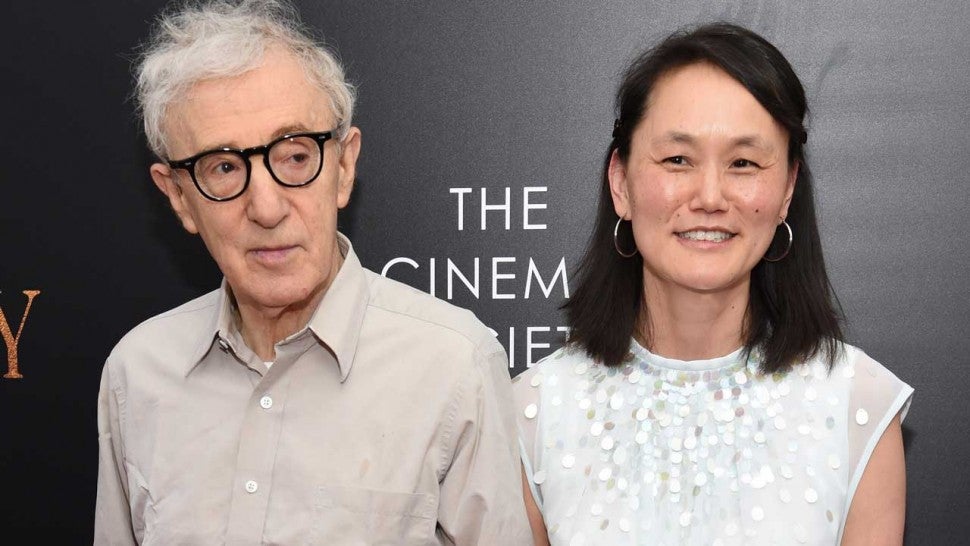 What is remarkable is that Allen's reputation as an Oscar-winning filmmaker and comedian has allowed him to continue making at least one feature film a year. This clearly has not sat well with Farrow or members of her family. As Dylan says early in the doc, "In the last 20 years he was able to just run amock while I was growing up." This despite repeated accusations from Mia, Dylan and Dylan's younger brother and Allen and Farrow's youngest son Ronan Farrow.
This documentary aims to put an end to what many in the family sees as the free ride Allen has enjoyed. "No matter what you think you know," says Dylan, "it's just the tip of the iceberg."
Made with the full cooperation of Farrow and her family with no direct input from Allen (or Farrow's ex-husband Andre Previn), this documentary builds its case slowly. The first 35 minutes, in fact, plays like a warm and fuzzy A&E Biography of the filmmaker. Much of it is told from the quaint Connecticut home where Farrow has lived and raised her children the past 40 years. We see plenty of idylic home movies of Allen fishing in the pond with Dylan's brother Moses and swimming with all of the children.
Farrow narrates a quick look at her career. The daughter of movie star Maureen O'Sullivan, Farrow overcame polio as a child and, with six siblings, felt compelled to become a breadwinner when her alcoholic father passed away in her mid-teens. Her career exploded in the early '60s with the sensational prime time soap Peyton Place. Farrow auditoned for that series at 18. By 19 she was dating 52-year-old Frank Sinatra. Let that irony sink in.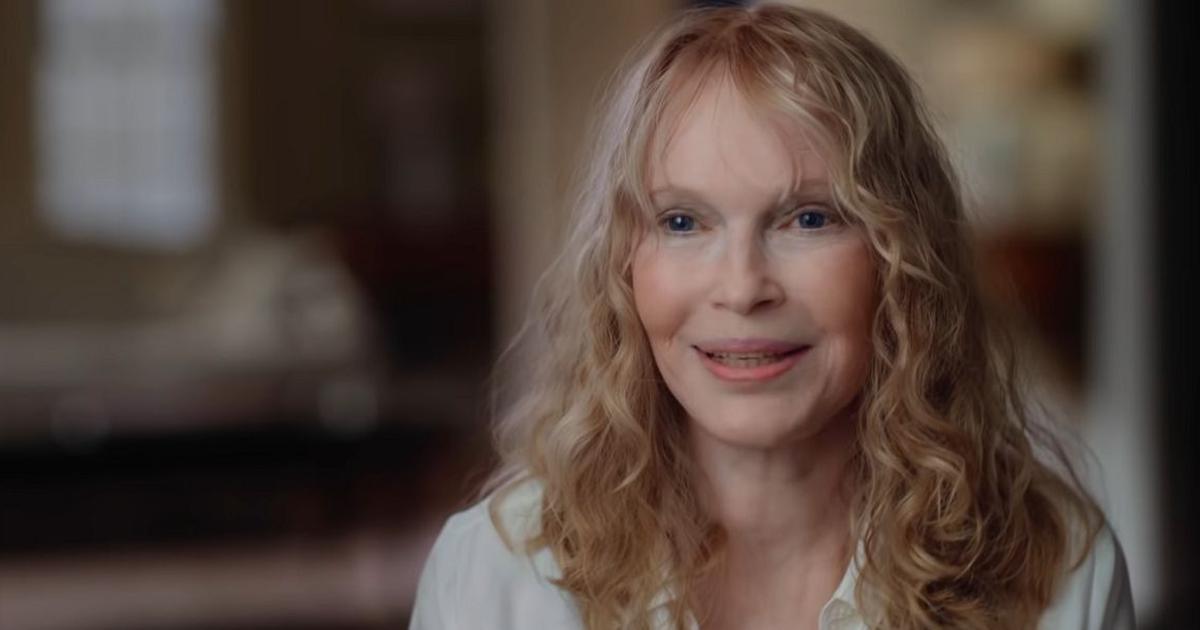 Ol' Blue Eyes wanted things My Way and would not stand for his young bride to be running around making films. Scared anyway after being thrust into tabloid hell, Farrow chose career over Sinatra. "Rosemary's Baby," "The Great Gatsby" and other hits followed.
She met Allen in her thirties, right after the glow from his "Annie Hall" success. He took her to Manhattan hot spot Elaine's and introduced her to all his tony showbiz friends. The two lived across from each other off New York's Central Park, flashing love signals by flickering light switches.
"Everything about that time was romantic," says Farrow, "but I had seven children and he didn't want to meet them at all." The two maintained a steady relationship from separate residences for a dozen years.
Where viewers do hear Allen's side it is through the spoken word edition of his 2020 memoir "Apropos of Nothing." There, too, many happy domestic memories are shared at first. We learn, among other things, that former Central Park East landmark F.A.O. Schwarz used to let Allen in early just to shop toys for Farrow's kids.
The warm feeling in the early years was mutual. "I worshipped him," says Dylan, "he was so funny and he made me feel so special." There's a lightness to this section of that makes the rest of the series that much more unsettling.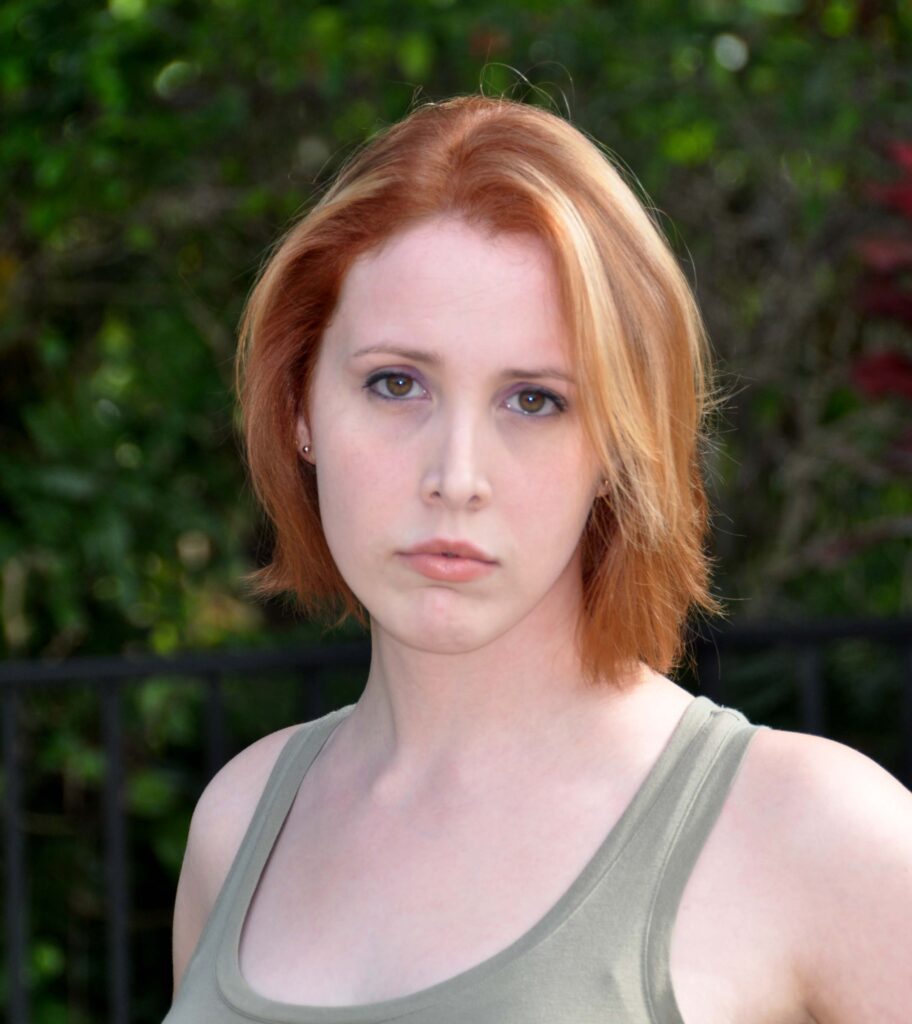 There's a point when Allen's affections for young Dylan begins to intensify. A high-profile therapist friend living in Farrow's New York appartment expressed concern just from observing the clingy daddy-daughter togetherness. Meanwhile, Farrow kept right on making 13 feature films with Allen — a string rivaled only by such Hollywood screen couples as William Powell and Merna Loy.
Other critics have already pointed out that there isn't really a smoking gun in the documentary. Instead, the steady beat of accusations are presented in a very damning way — and some of them, even unproven, would have derailed just about any other Hollywood career, especially in the #metoo era.
By the early '90s, Farrow stumbles upon shocking nude poloroids of her eldest daughter Soon-Yi Previn in Allen's apartment. Taped phone conversations between Allen and Farrow where the filmmaker tries to talk past the predicament are not going to win Allen new fans.
Neither is testimony from a young woman who met the director at 16 and is seen by many as the inspiration between Allen and Mariel Hemingway's characters in "Manhattan." The woman claims she had an affair with Allen at 17.
"It's taken a toll on me," says the woman now. "It has made me a super vigilant mother."
The theme of older-men dating teenage women in Allen's films is laid out like evidence on a CSI series. Commentators suggest it was as if the director was grooming audiences to find such behaviour acceptable. Scenes from "Mighty Aphrodite," "Crimes and Misdemeanors" and "Husbands and Wives" — where Allen's character makes a move on a young Juliette Lewis — drive home the creepiness. The theme extends to films Allen wrote but never produced, as scripts donated to Princeton University reveal.
Several family friends of Farrow, including singer Carly Simon, also make it clear where their allegiances stand.
Most damning of all are videos Farrow took of Dylan indicating abuse that took place in the Connecticut home after the couple had split up. Allen, who legally adopted Dylan and her brother Moses, retained access as per a custody agreement. (Of Farrow's children, Moses also did not cooperate with the producers on this documentary.)
Beyond the horror of what young Dylan is describing on the tape is the eye witness testimony of two of the three baby sitters who were in the house at the time. The suggestion is that Allen lured the seven-year-old up into the attic, and touched her inapropriately.
Again, Allen has vehemently and consistently denied the allegations regarding Dylan. I have seen just the first two hours of the four-part doc so far, and it is a one-sided presentation, with the full cooperation of the Farrows and none from Allen. That leaves the door open for many who would dismiss what is otherwise convincingly presented here as motivated by revenge and anger and re-mounted to take full advantage of the #metoo movement.
There have been whispers over the years that Dylan's video testimony as a child was coached and scripted. Perhaps that comes up in parts two or three. Not sure, either, if Diane Keaton or others present some balance on Allen's side before all four parts end.
If Allen's filmmaking career is finished, well, he's 85. Judging by the dull drivel he concocted for Amazon Prime Video a few years ago, Crisis in Six Scenes, no great loss.
Criminal accusations aside, if you were on the fence as to whether Allen was a creep or not, well, you won't be half way through this series.
As for Allen the artist, I'll always love "Annie Hall," but more for the feelings I felt when I first saw it, and probably for who I saw it with at the time. He's written and directed close to 60 other films, none of which I'll be pitching stories on to editors anytime soon. The only thing I am recommending right now is "Allen v. Farrow."