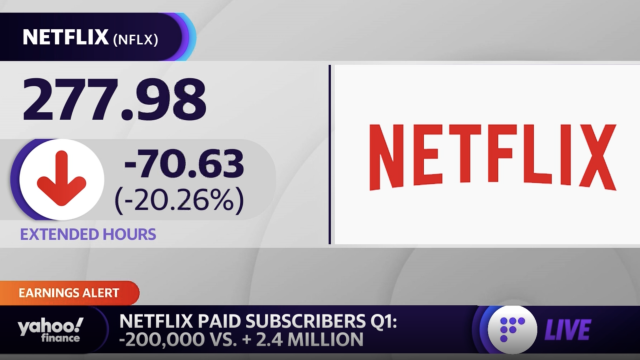 In the last few days, I've done ten radio interviews all about one topic: the sudden stock dump at Netflix.
The one-day dip of around 35 per cent wiped out an estimated US$50 billion in valuation. It was triggered by a quarterly report that showed that, for the first time in its eleven-year history, subscriptions decreased – and a forecast that they'll dip even more in the next quarter.
Now, for a company with close to 222 million worldwide subscriptions, with 75 million of those at North American prices, that is a hiccup. It does, however, suggest that it is time to take a closer look at this explosive growth in streaming and ask if consumers and investors aren't drowning in the wake, and more than ready to come up for air.
Netflix blamed the losses on two factors: their shut down of 700,000 Russian subscribers in response to Putin's war and war crimes in Ukraine. They are also looking to shut down an estimated 100 million worldwide "shared" accounts, a streaming leak that has gushed for years. Face it: we all know people who see everything subscribers see but aren't paying for it.
Netflix didn't worry so much about shared accounts when they were adding millions of subscribers every month. The competition, however, is fierce. Used to having the field all to themselves, Netflix has seen their huge head start evaporate. Disney+, in just two-and-a-half pandemic-fuelled years, has gone from zero to 130 million worldwide subscribers. Amazon's Prime Video, in business for ten years, has passed the 175 million subscriber mark.
Even HBO Max, a relative newcomer, is now at 75 million subscribers and counting. With the return of The Flight Attendant and Barry plus new offerings such as Winning Time and Tokyo Vice, their headwind is also helping Crave in Canada power past the three million subscriber mark.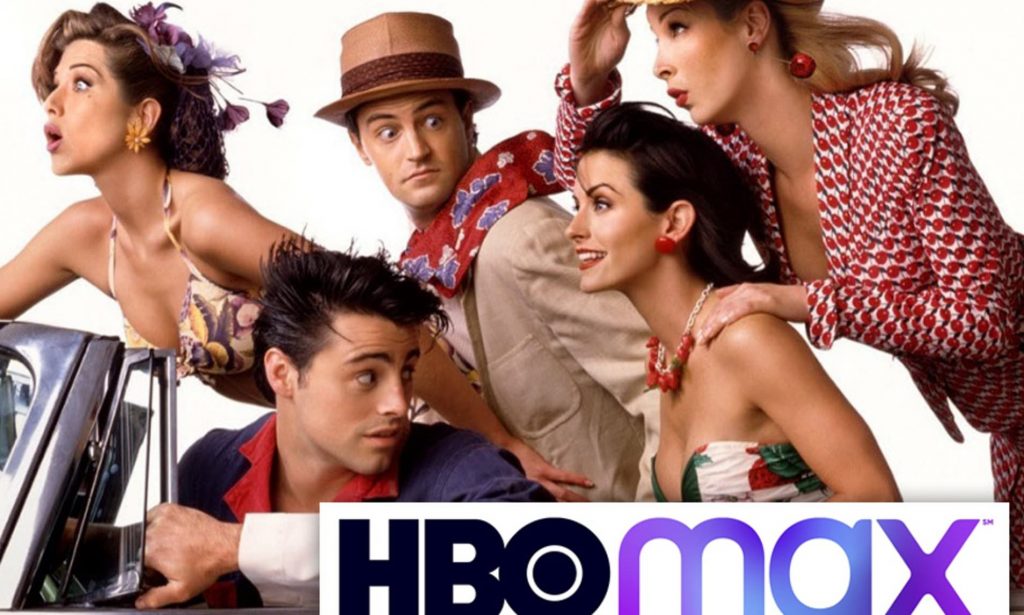 Another impact: studios such as Paramount, Warners and Disney have all clawed back their content inventories for their own streaming services, weakening Netflix's offer. It ain't easy replacing hundreds of episodes of Friends, Star Trek and other powerhouse perennials.
Then there have been the price increases. Counting the fact Canadians now must pay the HST on top of their Netflix subscription the monthly fee has gone up three times in four years; from roughly ten bucks a month to close to twenty. Anybody who has had to fill up their tank recently, or gone to the grocery store, is taking a hard look at discretionary costs. If you've spent 20 minutes trying to find something to watch lately on Netflix, that service is in the crosshairs.
Now, if you still have Netflix stock, I wouldn't dump it at this point. Maybe it was over-valued but it could see some bounce back. Television, streaming or otherwise, is not an exact science, and the next big hit could be a month or two away. A year ago shows such as The Crown and The Queen's Gambit were driving viewers to Netflix. Yes, a series about chess—who saw that coming?
Netflix is spending a reported $13 billion a year to create the next hits in hopes of keeping their customers glued. Again, however, it is not an exact science. You can lock up a top TV showrunner, as Netflix did by signing an exclusive, $300 million deal with Ryan Murphy. He created hit after hit at FX, but so far, Ratched and Halston have been critical misfires.
There's been some bad luck, too. Paramount probably thought a new Star Trek series called Picard and starring Patrick Stewart could not lose. Two years between seasons due to pandemic production delays, however, has led everywhere to viewer churn. Hard to make it so when Ted Lasso on another platform steals your attention between seasons. Not helping engage are bad creative decisions, such as [spoiler alert) killing off your main character and turning him into a ghost.
So, yes, content is still king. Novelty shows such as Is It Cake? which seems more like a desperate network time-filler, may be hard to swallow at Netflix. On that show, celebrity contestants have to guess whether an object, such as a bowling ball or a sneaker, are real or cake. Most viewers would rather binge real cake.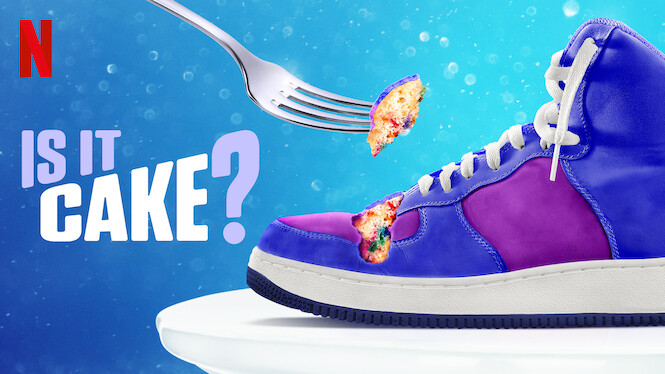 The fear in the industry, however, isn't just cold shows. The model may be broken. The practice of pouring millions into productions then dropping eight, 10 or 13 episodes of something all at once creates a big spike in weekend viewing but not a lot of tail. More and more, streamers (in particular HBO Max) are opening with two or three episodes and then going to a once-a-week rotation. If you love the new HBOCrave Julia Child comedy-drama Julia, for example, you'll stay subscribed for a few months.
The other thing: there are just too many damn streaming options. Paramount (32.8 million subscribers by the end of 2021) and Peacock (around nine million) are lagging behind. CNN thought all they need do was to hire Chris Wallace and build CNN+ around him and hello subscribers. People are in no mood, however, to pay extra for news right now — it has become a nightmare just watching it for free. If John King came over to your house and made lunch, maybe.
The other thing that has happened, in my opinion, is that this flood of on-demand content over the past few years has turned consumers into big babies who want everything right now, and it better be great. We're emerging from this pandemic not kinder and gentler (as we seemed to be in isolation), but angrier and less patient. It's now, now, now Netflix, or cancel.
It's the same with food. We've become a door dash, uber eats culture. As for streaming, with the warmer weather, we may be moving towards an out the door dash. People all over the world are finally venturing out more, booking trips. Eyes bleeding from too many zoom calls and viewing binges, we're looking for ways to turn off our screens. Why watch Netflix's new America's Parks series from former president Barack Obama when you can, say, go for a walk in a park?
That is what Netflix is up against. Not just price and fierce competition and less-buzz-y content but worldwide burnout. That's why the stock went south so fast Thursday – Netflix and Chill has taken on a whole new meaning.