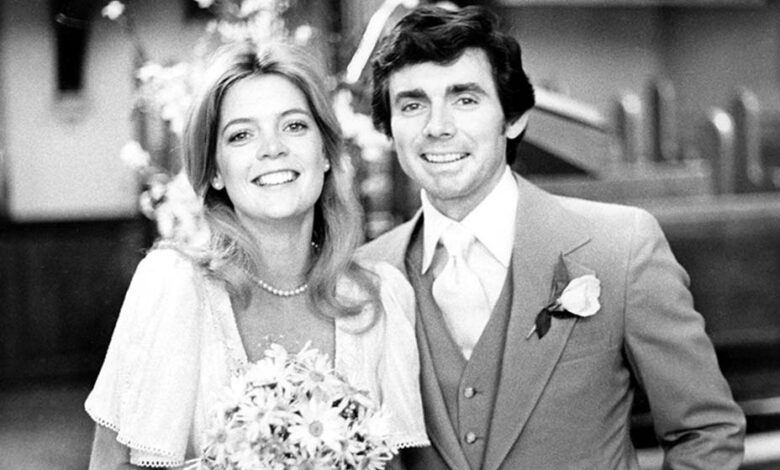 David Birney, who passed away April 27 in Santa Monica, Calif., is best known to TV audiences for two one-season roles — and one unhappy marriage.
His first starring TV role was as Bernie Steinberg, a Jewish cabdriver with writing ambitions married to Irish Catholic schoolteacher Bridget Fitzgerald on the CBS sitcom Bridget Loves Bernie (1972-73). The second came a decade later on the acclaimed hospital drama St. Elsewhere, where, during the opening 1982-83 season, he played Dr. Ben Samuels.
Before, after and in-between were dozens of Broadway, television and film roles for the Washington, D.C. native. The son of an FBI agent, Birney earned a BA from Dartmouth and an MA in Theatre Arts from UCLA. He went on to perform major roles, including Prince Hamlet, Macbeth, Romeo, Richard II and Richard III at several Shakespeare Festivals, including the Lincoln Center Repertory Theatre and the New York Shakespeare Festival.
His TV career began on the soap Love is a Many Splendored Thing in 1969-70. Appearances on shows such as The F.B.I. led to Bridget Loves Bernie, a series created by Canadian-born screenwriter Bernard Slade. Meredith Baxter, who went on to both Family (1976-80) and Family Ties (1982-89), played Bridget, with David Doyle and Audra Lindley among the supporting cast.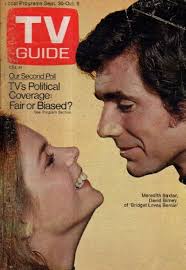 Premiering 50 years ago, Bridget Loves Bernie (1972-73) remains the highest-rated TV series ever canceled at the end of a season. Hammocked between All in the Family and The Mary Tyler Moore Show on Saturday nights, the CBS sitcom ranked as the fifth most-watched show in America, averaging well over 20 million viewers a week. The series wasn't canceled over poor ratings. CBS felt the heat from religious groups, primarily Jewish, who perceived the series as condoning or promoting mixed marriages. One union remained unfazed: Birney and Baxter took their own vows shortly after the last episode of the series premiered in 1973.
Despite ground-breaking shows such as All in the Family, religious beliefs, along with several other issues, were a touchy subject in network television in the early '70s. Decades earlier, popular radio and TV comedians George Burns and Gracie Allen thrived despite their own personal Jewish-Catholic connections. Their shows, however, were never about their religious differences; Bridget Loves Bernie was all about that.
In real life, Birney told the New York Times that he was Irish Protestant, "but I have no organized religious affiliation." He wondered if his religious beliefs should matter in terms of his acting career. "After all, we're all actors, and nobody asks if it's difficult being Protestant and playing Macbeth, or being Jewish and playing Irish."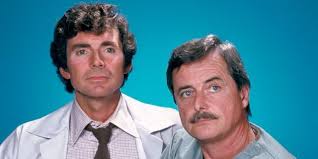 Birney went on to roles on Cannon, Police Story, Hawaii Five-O and The Love Boat before landing the part of bed-hopping surgeon Dr. Samuels on St. Elsewhere. He ditched the medical drama after one season, due to a Broadway commitment to do "Amadeus." He returned to TV in later roles on shows such as Glitter and Murder, She Wrote, but never landed another TV lead role. His last TV appearance, ironically enough, was on Without a Trace in 2007.
After three children and 15 years of marriage, Birney's union with Baxter ended in divorce in 1989. Baxter wrote a 2011 book entitled "Untied: A Memoir of Family, Fame and Floundering," which painted an unflattering portrait of her former husband. There were accusations of physical and verbal abuse. Birney denied the allegations in a statement to People magazine, calling them an "appalling abuse of the truth" and characterizing her actions as part of a prolonged custody battle.
Beyond acting and directing, Birney spent five years co-chairing and fundraising for the American Diabetes Association. He was also an advisor for the Children's Rights Council.
Birney's final years were spent battling Alzheimer's disease. He was 83.