Think casting The Sopranos was easy? Fagetaboutit. Tony Sirico originally read for the part of Uncle Junior on the award-winning HBO series.
After the audition, creator and executive producer David Chase called the actor at home with a "good news, bad news" scenario.
The bad news was that Sirico did not get the part of Tony Sopranos' conniving Uncle Junior. (That went to Dominic Chianese.) The good news was that Chase instead cast Sirico as Tony's right hand muscle man Paulie "Walnuts" Gualtieri.
Now it is impossible to think of anyone else in that role.
Sirico, a Brooklyn native, died Friday, July 8, in an assisted living facility in Ft. Lauderdale, Florida. Three weeks shy of his 80th birthday, he was reportedly suffering from Dementia.
Sirico did a lot of research before his career playing criminals. Before he took up acting, he was convicted of several crimes, including assault and robbery, and had been arrested 28 times. In 1971 alone, he was indicted for extortion, coercion, and felony weapons possession. He was later convicted, and sentenced to four years in prison, of which he served 20 months at Sing Sing.
Once he went straight, he made a good living playing hoods and hit men. A part in "Crazy Joe" (1974) led to him getting a Screen Actor's Card. He followed that with a bit part in "The Godfather Part II" (1974). Later, he won meatier roles in "Goodfellas" (1990) and "Bullets Over Broadway" (1994).
He also played hoods in several comedies, including an episode of Police Squad! (1980) and Family Guy. Plus he was in six films directed by Woody Allen, including "Mighty Aphrodite" (1995).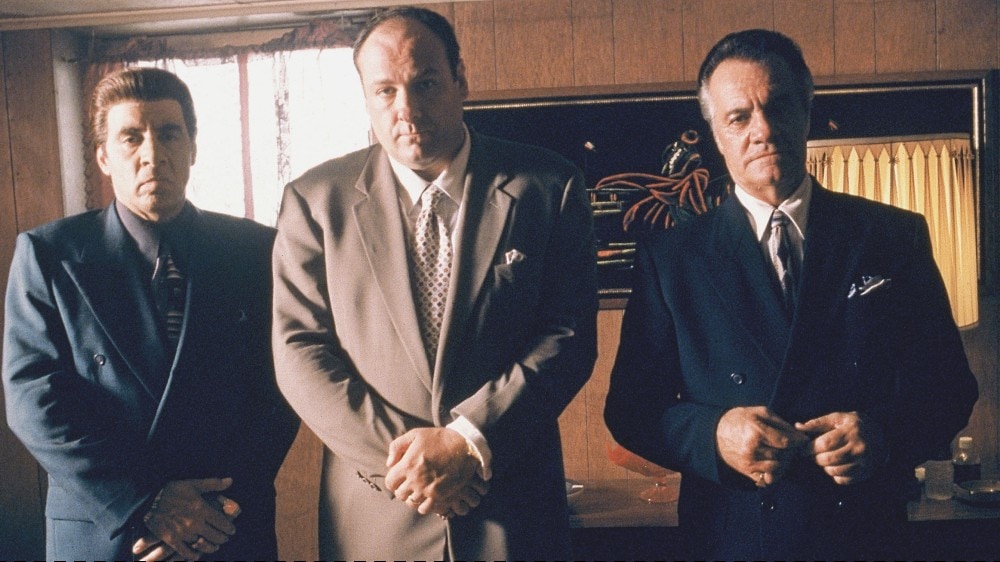 When it came to doing drama and comedy on The Sopranos, therefore, Sirico was already a made man. The "Pine Barrens" episode of the series, co-scripted by Michael Imperioli (Christopher) and featuring Imperioli and Sirico, re-defined the term dark comedy. It was hilarious, moving and pathetic all at the same time, reducing these gangsters to babes in the woods.
Upon news of Sirico's death, Imperioli took to Instagram to express his condolences.
"Tony was like no one else," he wrote. "He was as tough, as loyal and as big hearted as anyone I've ever known. I was at his side through so much: through good times and bad. But mostly good, and we had a lot of laughs. We found a groove as Christopher and Paulie and I am proud to say I did a lot of my best and most fun work with my dear pal Tony. I will miss him forever. He is truly irreplaceable."