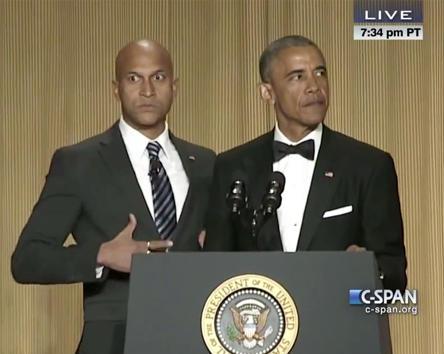 STUDIO CITY, Calif. – Donald Trump is promising jobs once he's sworn in as president of the United States.
One guy, however, is about to lose his job:  Keegan-Michael Key.
Key spent several years playing President Barack Obama's "Anger Translator," Luther, opposite comedy partner Jordan Peele on Key & Peele. While Peele calmly played the president, Luther would shout out all the angry things unflappable Obama was possibly thinking.
He even played Luther at the 2015 White House Correspondents' Dinner, where he worked opposite president Obama himself.
"Who knew that he was going to be such a terrific straight man?" says Key, who spoke with reporters Tuesday on the set of the USA Network comedy, Playing House.
Key praised the departing president as a person "who understands satire. It was nice to have a real comedy fan in the White House."
He's not optimistic Trump will be as in on the jokes.
"He certainly doesn't need an anger translator – he's got Twitter for that."
He suggests all comics may struggle with parodying Trump. He and Peele have been in situations where "what you've written isn't as ridiculous as the commercial you're parodying, and that's what's happening right now."
Key put things in psychological terms: Luther, he explains, was basically Obama's Id. For Trump, he'd have to play the super ego – "I mean, in the Freudian way. He's already got a super ego."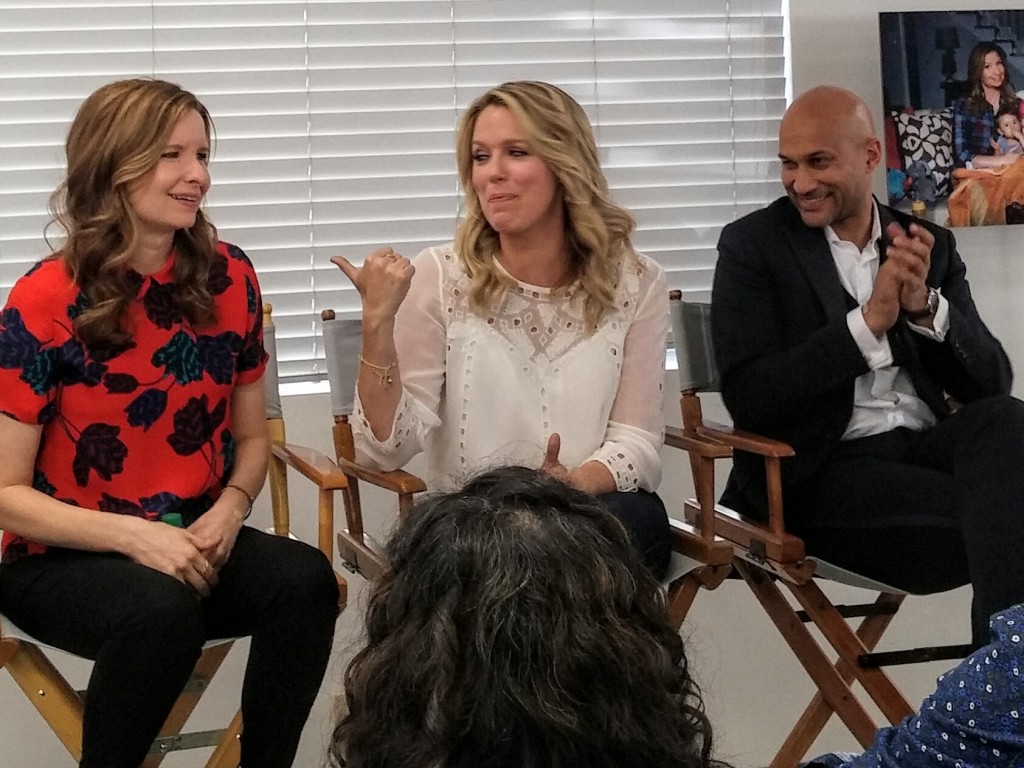 Key plays a neighborly cop on Playing House, now in its third season and starring real-life best friends Lennon Parham and Jessica St. Clair.
Besides Key's involvement in that sitcom, he has a couple of feature films in the works, including the comedy "Win It All" with Jake Johnson ("New Girl"). Peele is also busy making movies, including "Captain Underpants: the First Epic Movie."
"We're kind of doing the Gene Wilder/Richard Pryor thing," says Key, "where we go off and do our thing for a while and then come back together."