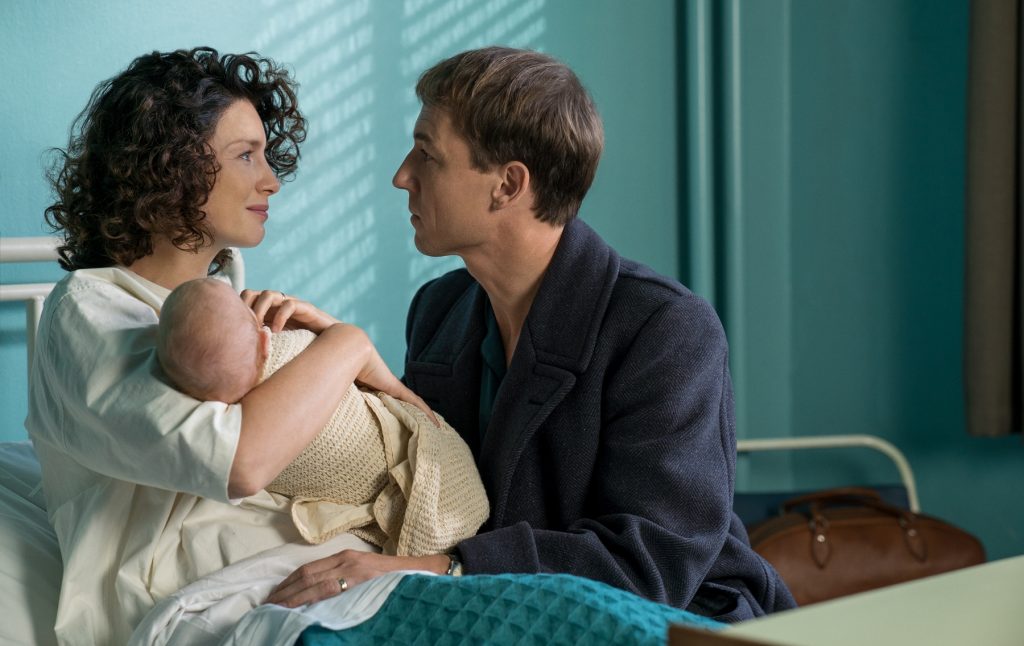 After a 14 month wait, Outlander returns for a third season Sunday night on Starz and, this season, in Canada, on the W network.
The shot-in-Scotland bodice ripper returns with an epic first episode showing the bloody aftermath of the Battle of Culloden, with bodies strewn all over the battlefield.
One of them is Jamie Fraser (Sam Heughan), who may or may not have survived (although, the rest of the series would be just a sad series of flashbacks if he did not).
The other storyline concerns the mother of his child, Claire Randall, the time traveling heroine thrust back into the 1940s and her much duller life with hubby Frank (Tobias Menzies).
It is Menzie, who plays two characters — Frank Randall  and his evil ancestor, Jonathan "Black Jack" Randall — who really gets what is coming to him in season three. I reached him in London by phone a few weeks ago.
It must be a challenge to play two such diverse characters. Black Jack is quite monstrous at times, a sociopath. Frank has a much sadder story arc. How do you manage to go between the two roles?
Mainly I pull out details really just building up in small ways what these characters are and how they think about things. The acting essentially, there are similarities there are also significant differences. There's a very fluid moral code in Jack. As you say he's a sociopath, at times a psychopath. What is right, what is moral, lets say is more fluid.
Whereas Frank has a moral structure kind of morality. Generally I have to walk about getting each scene right and the larger picture takes care of itself. A lot of it is relying on the writing and the costuming and the drama itself.
How much does costuming help?
Yes, the costuming and Terry [Dressbach] the designer was a big part of this show. She does a wonderful job. I certainly found it very helpful in moving between the two characters. How he holds himself inside the costume differently…yeah. They do a lot of the work for us. In a way its partly about understanding at times that you can be quite light in touch in marking the two characters, thanks to the costuming.
Is there one period of time you enjoy playing more than another?
No not really. One of the challenges of this job is getting your head around very different contrasting times and working out what that means in terms of the actor's job. How different were people back then? You don't want to make it too period, too, actor-ly. You want it to be immediate very close to you so people can understand. That was a constant conversation
Read more from Caitiona Balfe, Tobias Menzies and the return of Outlander here at this feature I wrote for The Canadian Press.