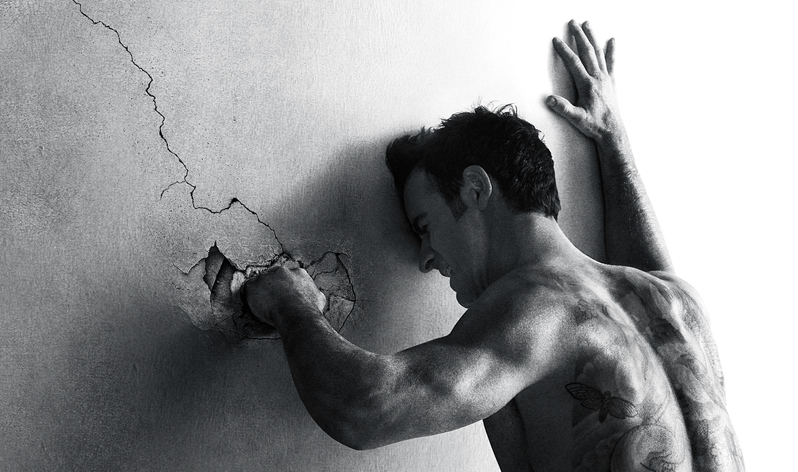 What's on TV this summer? Plenty, including the launch of the most popular Canadian series of the modern ratings gathering era, The Amazing Race Canada (Tuesday night on CTV). It's curious CTV is running it on a Tuesday this season, perhaps getting Canadians used to the idea that its Sunday tent pole, the American Amazing Race, will be shifting to Fridays in the fall.
Several other big budget shows begin this month and next, including the CBS space drama Extant starring Halle Berry (Wednesday). I've compiled a list of the ones to look for for the Canadian Press, you can find it here from Monday's Toronto Star.
One not on the list is The Leftovers, which began last week and airs Monday nights on HBO and HBO Canada. The sci-fi drama stars Justin Theroux as a small town lawman who had to keep his head while all around him are losing theirs. Something, somehow took away two percent of the world's population a year or two earlier, leaving "the leftovers" with a sense of dread and survivor's remorse.
I saw an early version of the pilot six months ago. It was screened at the January TCA press tour, the first thing presented. I had just gotten off a plane, and this dark, ugly drama felt like a brutal assault. One image that sticks is that of packs of mad, rabid dogs roaming around town spooking the survivors. The show was relentlessly grim, and I hated it. It just seemed like it was trying too hard to swing darker than Breaking Bad. It was not the way I wanted to ease into press tour in January.
Others may find it engaging. Theroux is fine as the damaged chief of police and there are plenty of other talented folks in the cast, including Amy Brenneman as his wife, who has left to join a cloistered order of outsiders who are part of the "rapture" angle to this effort. In the U.S., 1.8 million watched the premiere in late June.
Damon Lindelof (Lost) is one of the producers behind it, which made the press tour session far more entertaining, at least for me, than the early  pilot.
Theroux is known more for lighter fare and was also funny in the press session. I wrote more about him in an article in last month's Movie Entertainment magazine. Here's an excerpt:
The series boasts another writer, this time among the actors: Justin Theroux. While he's perhaps best known in tabloid circles for his prolonged engagement to Jennifer Aniston, the Washington, D.C.,-native has been a jack-of-all-trades in film and TV. His credits include writing, directing and acting in projects as diverse as "Tropic Thunder," "Rock of Ages," "Sex and the City" and "Mulholland Drive."

In "The Leftovers" he plays Kevin Garvey, the local chief of police and father of two who is trying to make sense of this eerie, new world order. Amy Brenneman ("Judging Amy") plays his wife Laurie who leaves the family to join this mysterious cult. Christopher Eccleston, Ann Dowd and Liv Tyler are also in the cast.

Theroux says he didn't know if he was right for the part and had to be talked into it by Lindelof and director Peter Berg. "You basically have the script to go on, which was excellently written by these guys," he says. Beyond that, Lindelof and Berg convinced him there was more than enough story to carry the series.

Asked if he had any temptation to lend a hand in the writing department, Theroux—whose latest screenplay is "Zoolander 2"–just laughed.

"No," he said. "The kind of writing that I do is sort of fart based and joke based, so out of the wheelhouse of what these guys do," he says. "I'm happy to relax into it."